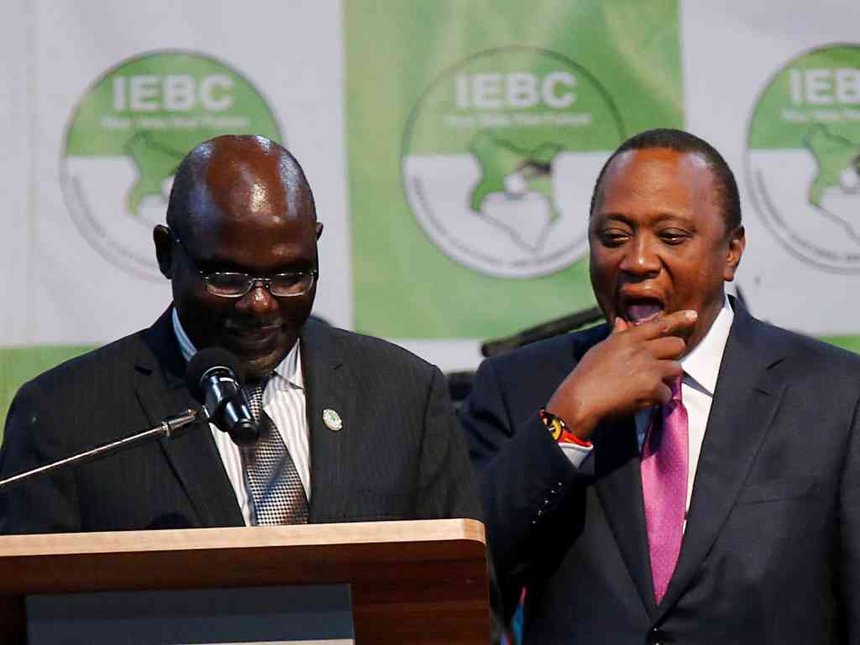 Independent Electoral and Boundaries Commission (IEBC) chairman Wafula Chebukati has bowed in to National Super Alliance (NASA) demand that the electoral body conducts an audit of the servers that hold crucial information regarding the August polls.
In response to Nasa's letter demanding an audit of the IEBC technological system, the voter register changes to the secretariat team among other demands, Chebukati has agreed to give priority to the audit of the servers under the watch of international, Jubilee and NASA experts. Also, the IEBC has decided to include both Nasa and Jubilee IT experts in the project team to manage the repeat elections.
"I have taken note of your proposals related to technology and will review them, as appropriate. I also intend to conduct a full audit of the servers guided by the previous orders by the Supreme Court. This process will be transparent with international experts and representation from the Jubilee party and the NASA coalition," said Chebukati.
Concerning the voter register, Chebukati said that it was not tampered with by anyone, that it is intact in the Kenya Intergrated Election Management System(KIEMS).
"I must emphasise that we have already certified the register of voters that was uploaded to the KIEMS and we cannot alter this register without a negative impact on the date of election. I wish to state unlike the previous elections, in 2017 we have only one register of voters," said Chebukati, who is the national returning officer for the presidential election.
In a bid to ensure transparency in the repeat elections, IEBC has further promised to hold a weekly briefing with the presidential candidates and their agents, civil society, religious leaders and the business community in light with the media.
IEBC has, however, differed with Nasa in the issue of hiring and firing Returning Officers given the short period, stating that only officers who will be dealt with are those who had cases of gross misconduct. The task of scrutinizing the Returning Officers was left to the project team, with Chebukati calling on Nasa to stop politicising the issue, instead to offer solution.
He stated that the commission is still in talks concerning the issue of the company to print the ballot papers, declaration forms and other election materials.
Nasa had previously written to the commission demanding adjustments in 25 issues before conducting election. In that light, the IEBC was supposed to meet Nasa today in the morning and Jubilee in the afternoon. Business Today has however learnt that the Nasa meeting has been called off, with scanty details about the Jubilee meeting in the afternoon.
Jubilee had rubbished the project team named by Chebukati, terming it as partisan but Chebukati, in response, said the commission is an independent body that cannot be dictated by anybody else.