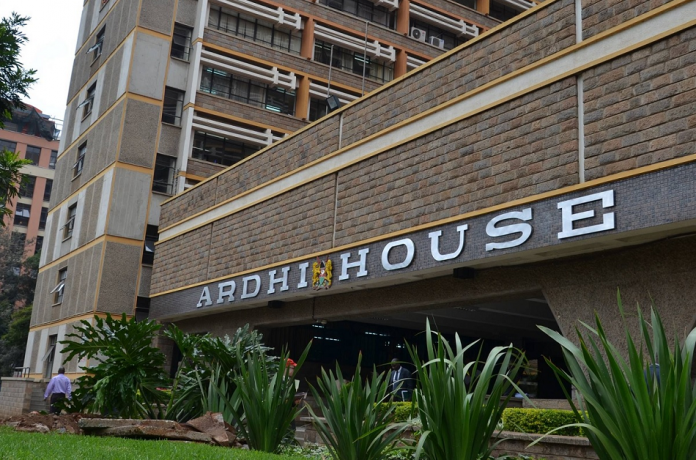 The Central Land Registry is set to go live on the ArdhiSasa National Land Management System (NLIMS), at the end of July following its permanent closure last year for digitisation of land records. Speaking at an alumni forum at Strathmore University on "The Digitalisation of Land Records in Kenya", Ms Farida Karoney, the Cabinet Secretary For Lands and Physical Planning said 84,000 land parcels had already been gazetted and set to migrate to the Land Registration Act 2012, 64,000 of them having matured.
Read >> How To Avoid Being Conned When Buying Land In Kenya
"The law stipulates that we must wait for 90 days to close the register and migrate to the new one.  We are currently processing the 64,000 so that we can go live with the second registry in Nairobi." The move is part of the process of conversion of all parcels from the ambit of the repealed statutes, with a view to migrating to the purview of the Land Registration Act  2012.
Speaking at the forum, Dr Francis Kariuki, an Advocate of the High Court of Kenya and a lecturer at the Strathmore University Law School, noted that past land commissions had characterised the Kenyan land administration system as "inefficient, corrùpt and archaic," necessitating the present digitalization reforms.
He observed that the digitalization of land administration was in sync with the National Land Policy of 2009, which recommends "the consolidation, harmonisation and streamlining of all registration statutes for clarity and reduction of bureaucratic bottlenecks." "The beauty of this is that once you close all the other registers, you eliminate the confusion and fráud that is encouraged by parallel registers. Some people use different registration regimes to register the same parcel of land up to even five times with the motive of defrauding Kenyans," Ms Karoney said.
The development follows a previous announcement by the CS that signalled the impending replacement of all land titles registered under the previous laws, including; the Indian Transfer of Property Act of 1882, the Government Lands Act (Cap.280), the Registration of Titles Act (Cap.281), the Land Titles Act (Cap.282) and the Registered Land Act (Cap.300).
"Nairobi has two registries: the Nairobi registry and the central registry. The Nairobi registry is live, but the central registry is pending. We are waiting for the gazette notice period to lapse so we can fully migrate this registry, "she revealed.
See Also >> Key Points To Get Right When Investing In Real Estate
The CS recalled that when the Nairobi Registry went live last year, only 19,000 parcels of land were on the ArdhiSasa platform, but they are now set to surpass the 60,000 land parcels mark. She regretted that the Ministry's rigorous data interrogation and verification protocol had frustrated some members of the public but asserted that it was necessary to ascertain the accuracy, integrity and completeness of the information provided on the system.
"Over the years we have corrupted our data to the extent that it is taking so long to separate the wheat from the chaff. Many are the instances that you will hear a customer saying that the system is not working, yet the issue is either the information on your land parcel is not complete, is not accurate, or the land was acquired fraudulently. If you have land on the runway of JKIA, how can we make it available for you to transact?"
The CS noted that the transition was vital to ensure efficiency, transparency, and justice in the management of records and transactional services in the land sector. "One of the critical services of this system is the cadaster," she said. "The land registration act dictates that we must geo-reference our land.  This requires that we must have coordinates that locate where a land parcel is."
Next >> Places You Can Buy Land For Under Sh2M In Kiambu