Comedian Eric Omondi was arrested for sharing unauthorized content on his social media pages. His arrest was a combined effort between the police and the Kenya Film Classification Board.
According to the KFCB, Omondi was arrested for violating the provisions of the Films and Stage Plays Act Cap 222 of the Laws of Kenya by producing and distributing unauthorized films dubbed "Wife Material."
The Board said it will take all possible legal means to curb the production and exhibition of unauthorized films on any platform meant for public exhibition. The arrest has sparked widespread outrage with critics accusing the KFCB of censorship – and has raised questions on what it means for digital content creators.
"Protection of children from exposure to harmful content remains our core mandate and any artist producing any content for public consumption must ensure that they comply with the provisions of the Films and Stage Plays Act Cap 222 of the Laws of Kenya," KFCB CEO said.
The Films and Stage Plays Act Cap 222 provides that:
(1) No person shall exhibit any film at an exhibition to which the public is admitted or distribute such film unless he is registered as an exhibitor or distributor by the Board and issued with a certificate.
(2) No film or class of film shall be distributed, exhibited, or broadcast, either publicly or privately, unless the Board has examined it and issued a certificate of approval in respect thereof. (3) Any person who exhibits any film in contravention of the provisions of subsection (1) or subsection (2) shall be guilty of an offense.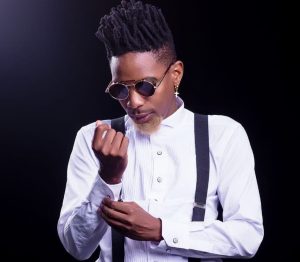 READ>>>>>Comedy is paying big – just ask Eric Omondi
The arrest comes days after the comedian unveiled season two of the 'Wife Material' contestants. The show has brought together contestants from Kenya, Uganda, and Tanzania.
Uganda is being represented by; Naditor, Diana Birungi, Raphaela Sibella Nsiimire, and Sumaiyah while Tanzania has singer Gigy Mama, Suzan Faustine, Kyler Heyman, and Bertha. Kenya is represented by Sherlyne Anyango, DJ Coco, and Manzi wa Kibera.
In one scene of the show, two contestants were involved in a physical fight at a city club. In the video clip which the comedian shared on his social media platforms, contestants from Tanzania lead by singer Gigy Money and Sumaiyah are seen throwing things around and fighting Kyler Jeycman who was seated next to him to an extent of forcing police officers and stewards who were providing security at the club to intervene.
In another scene, Omondi is seen boarding a helicopter with one contestant and continues to kiss her for minutes. The contestants have also been captured sharing not so pleasant words.
The show has brought together contestants from Kenya, Uganda, and Tanzania.
Season one of the show was also filled with controversy. It got mixed reviews, including some negative reactions after some claimed that Eric was using the ladies who were taking part.
Carol of Band Beca won the show and married Eric, although the comedian later revealed that the show was fully scripted.
READ>>>>>VIDEO: Sauti Sol's Reality TV Show Returns for All-New Season
Omondi disclosed that he lost a significant chunk of his earnings from social media after sponsors pulled out over his show. Omondi revealed that several companies, among them a betting firm, pulled away from him citing various ethical concerns.
Omondi however noted that he had eight lucrative endorsement deals that Wife Material clawed back adding to commercial gains he made in 2020 courtesy of the surge in online content consumption following the outbreak of the Covid-19 pandemic.
Mutua said the comedian will be arraigned in court for contravening the law.
"The Board will take all possible legal means to curb production and exhibition of unauthorized films on any platform meant for public exhibition Protection of children from exposure to harmful content remains our core mandate and any artist producing any content for public consumption must ensure that they comply with the provisions of the Films and Stage Plays Act Cap 222 of the Laws of Kenya."
Revealed: Jacque Maribe's Role in 2nd Season of Eric Omondi's Wife Material