BimaNet Kenya: Disrupting the insurance landscape
By harnessing the power of word advertising, the audacious team at BimaNet has introduced an innovative model of distributing life insurance through network marketing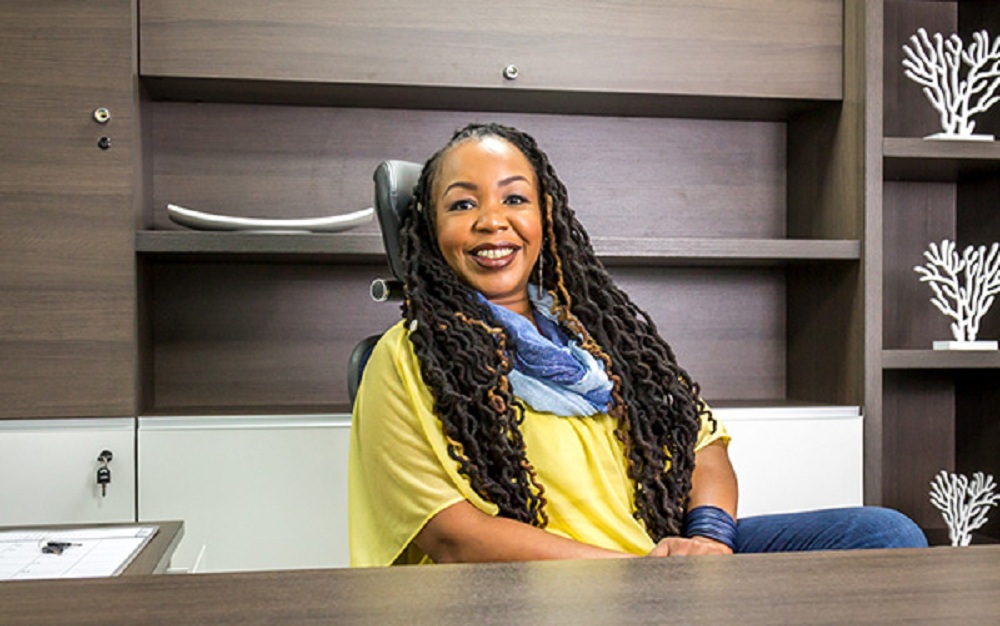 Approximately 90 years since the establishment of the first Insurance company in Kenya, insurance penetration currently stands at a dismal 2.73% of GDP compared to the global average of 6.28%.
Issues ranging from lack of education, distrust of the insurance industry, high cost of premiums, slow uptake of innovation, competing interests for limited resources and poor training of insurance distributors have been touted as some of the culprits for the poor performance by this sector.
The Association of Kenya Insurers (AKI) hopes to increase the penetration to 6% by the year 2020. To achieve this target, the industry is set to embark on a comprehensive campaign to educate the public about insurance and encourage them to embrace innovation and technology in this sector.
BimaNet Kenya Ltd, Africa's first and only income protection and insurance benefits club is working with industry stakeholders to achieve this goal and surpass it. This innovative company has repackaged Life Insurance thereby making it more palatable and interesting to Kenyans who would not ordinarily purchase this product as a matter of course. By harnessing the power of word advertising, the audacious team at BimaNet has introduced an innovative model of distributing life insurance through network marketing. Backed by state of the art technology, their Customer Referral Programme provides an opportunity for anyone to plug into the system and build a lucrative business with a residual income component.
When a customer subscribes to BimaNet, their membership entitles them to a 5 in 1 package of insurance products comprising a life policy, critical illness, last expense, in hospital cash payout and personal accident rider benefits. BimaNet provides these benefits at a substantial discount of up to 75%, augments them with a Benevolent Fund that doubles the sums assured by the underwriter and pays cash back for no claims. The company has negotiated a Group Life scheme with UAP- Old Mutual and Sanlam and they pass on these discounts to their individual members. BimaNet is also in discussions with several other underwriters who have the capacity to service the anticipated critical mass of members that the company is targeting through its comprehensive digital media awareness campaign.
Speaking about the business, BimaNet's CEO, Ms Wanjiru Githiomi- Nganga says: "One of the primary reasons touted for the dismal penetration statistics is that our industry has been heavily reliant on less than 4000 active insurance distributors to convert about 20 million insurable Kenyans to customers. It behooves us to rethink and innovate around insurance distribution so that we can turn the tide on the dismal statistics of insurance penetration in Kenya. In this regard, BimaNet is tapping into the potential of all economically active Kenyans with a flair for sales, enrolling them as members of the club and nurturing them into successful team builders and distributors of insurance within its micro marketing platform." BimaNet is now experiencing a rapid growth spurt in member subscriptions because there is something in it for the ordinary Kenyan to take up Life Insurance, "We provide insurance with a twist that puts money in your pocket!" Ms Githiomi – Nganga concluded.
The BimaNet distribution model is a creative adaptation of very successful prototypes across the globe which have transformed the insurance landscape especially in South Africa, India and the USA.
John Ndara, BimaNet's Resident Actuary and Executive Director said: "It took us four years of research and planning to adapt these models to suit the local conditions. We have conscientiously structured our business to address most of the pain points in Kenya's insurance industry and develop a first of its kind distribution model that establishes a win-win relationship between the underwriters, insurance distributors (Agents and Brokers) and the general public at large."
BimaNet Kenya Ltd is principally a distribution channel for life insurance but the company is also working towards introducing a wider bouquet of products to this captive audience such as medical, motor vehicle, education policies, household to mention a few. The BimaNet business model is certainly a game changer in the Kenyan insurance sector; their entry into this market will undoubtedly safeguard more families from plunging into a financial crisis when disaster strikes.
Some saving lessons for teachers
Sanlam Life says this will provide relief against various risks and help enhance social and economic stability for teachers
Sanlam Life, the local Life Insurance unit of Sanlam Kenya, has advised the teaching fraternity to consider adopting a savings culture as a poverty eradication strategy.
The adoption of a savings culture including Life Insurance and related general insurance products to provide relief against various risks, will help enhance social and economic stability for teachers among other professionals.
Speaking when she presented a Ksh 1.5 million donation to the Teachers Service Commission in support of the Commission's 50th anniversary celebrations', Sanlam Life Chief Executive Officer Stella Njunge said the firm is undertaking a consumer education programme to further entrench the need for life insurance products.
"At Sanlam Life we are proud to be partnering with the TSC to celebrate the 50th Anniversary milestone and also to advance consumer awareness on the need for Life Insurance products," Njunge said, adding that "Life Insurance products play a key poverty alleviation and financial inclusivity role."
Flanked by TSC Chief Executive Officer Nancy Macharia, she reiterated the need to adopt modern saving tools in line with the Vision 2030 National Development plan. The Vision 2030, she noted singles out financial inclusiveness as a key avenue to national development.
"Adoption of Life insurance products helps to alleviate economic challenges that arise in the event of a breadwinners' demise by providing financial resources to the bereaved families," Ms  Njunge said.
With a life insurance cover, the need to call for fundraising for school fees among other needs is reduced by almost 95% providing comfort to such families, she said.
Sanlam Kenya has been in partnership with the TSC for the last 30 years, providing life insurance for more than 44,000 teachers across the country.
The funds donated by Sanlam Kenya will go towards supporting the TSC jubilee commemoration activities at both the county and national levels that include tree planting, launching of the TSC documentary and commemorative book, recognizing and awarding outstanding persons who have supported the commission since its inception among other exhibition of TSC services, processes and interacting with stakeholders.
Sanlam Kenya meets the savings and financial services needs of its clients by offering a range of products and services including retirement savings plans, life insurance, accident and health insurance through Sanlam Life, Sanlam General and Sanlam Investments. The group provides employee benefits, credit life and pension rights to corporate clients too through an extensive network of agents and employees throughout the country.