While many Kenyans are struggling with financial difficulties, thanks to Covid-19 economic disruptions, some are having it nice: literally laughing all the way to the bank and splashing themselves in luxury.
On 25th September, there was a scene straight from a Hollywood script of 24 Kenyans reportedly receiving top-of-the-range vehicles. BF Suma, a pharmaceutical and health products company operating a multi-level marketing model, is reported to have awarded 24 Kenyans brand new cars as part of its loyalty program.
In a ceremony staged in Kenya's capital, a star-studded cast of members saw their efforts rewarded with the latest state-of-art machines ranging from the Discovery, Landcruiser V8, and Toyota Prado's among other brands. Top winners include a family – mum, dad and son!
The star performers list includes   Rtd. High Court Judge Hon. Justice David A. Onyancha who served as an Assistant Minister office of the President, 24-year-old pilot Derrick  RA Onyancha, Wellness Guru Dr. Albert Githinji, Purity Murimi, Jenifer Ndida, Rael Mueni, Dolly Anyango Omondi, James Mburugu,  Sila Muteti, John Manda, Sarah Nthiwa, Benard Kasema, Prexidis Ndila and Ephraim Kiplagat among others.
The continent's top leader, Dr Susan Onyancha, reportedly scooped a  brand new 2020 Discovery car valued at over Ksh15 million, in what appears to be a family affair at the top.
" The all-encompassing royalty program is  geared towards rewarding the efforts members who have driven our business agenda, This will go a long away in inculcating excellence and hard work," said  Dr Onyancha.
Meanwhile, Kenyan- USA based health and nutrition expert, Dr Albert Githinji, has been appointed as the continent's brand ambassador for the company. "I am very excited about the appointment by BF Suma, I look forward to driving the brand love and affinity across the continent," said Dr Githinji.
The company's reward program sees top performers awarded with diverse offerings ranging from cars, villas, and international travel awards, among other perks in five African nations.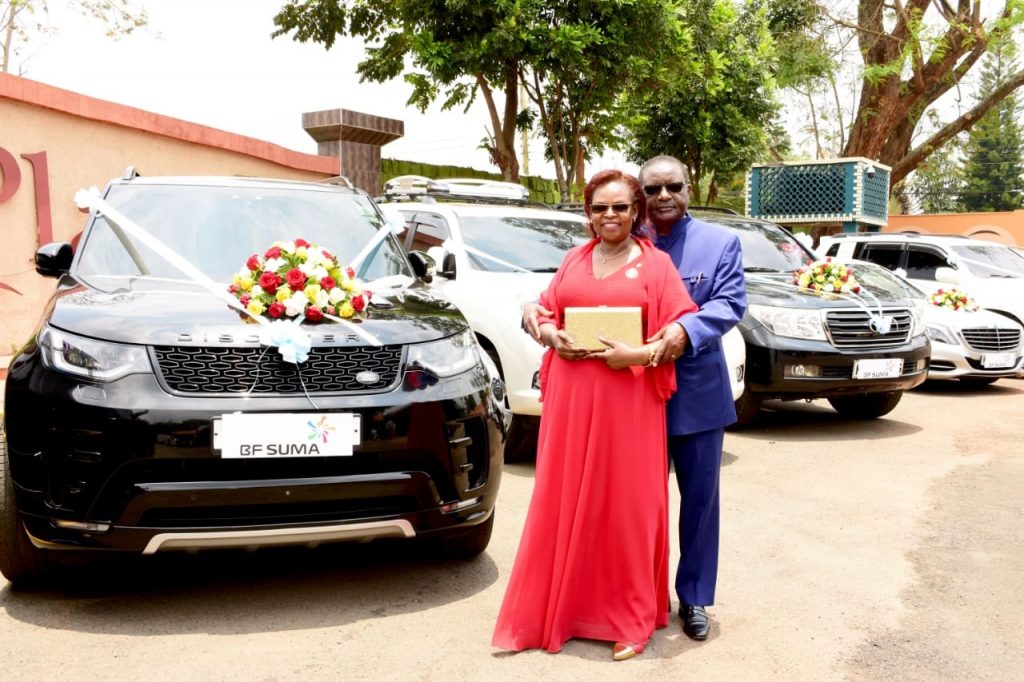 BF Suma is a Los Angeles global pharmaceutical and health products developer, manufacturer, and distributor of herbal formulated products. Suma Health Products (K) Ltd was launched in Kenya in 2011, according to information on its website.