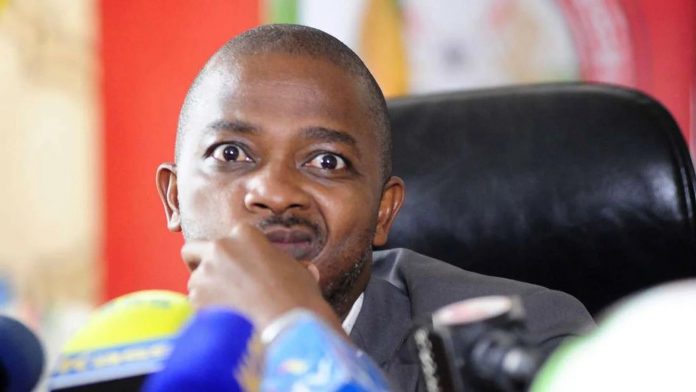 The Football Kenya Federation (FKF) and BetKing Kenya have announced a mutual agreement to terminate the company's title sponsorship of the FKF Premier League valued at Ksh1.2 billion.
The deal is yet to run for a complete season, and was terminated as a myriad of woes rock Kenyan football and its Nick Mwendwa-led administration. Each team participating in the FKF-PL was guaranteed a grant of Ksh8 million a year thanks to the sponsorship signed in mid-2020.
The sponsorship primarily covered the Betking FKF Premier League and the BetKing Division One League.
A joint statement issued by BetKing and FKF confirmed the termination while offering little in the way of details, even as reports indicated that the Nigerian betting company felt shortchanged and accused the FKF of breach of contract.
Mwendwa has been putting out countless fires this season – and has constantly been locked in battles with top-flight clubs over everything from broadcast agreements to disbursement of cash for FKF Betway Cup prize-winners. He has also been the target of recent fan protests aimed at ousting him.
Most recently, the country's two biggest clubs Gor Mahia and AFC Leopards boycotted the Mashemeji Derby in protest over the delayed payment of winners' and runners-up cash prizes after they made the cup final – when it was indicated that the sponsor, Betway, had already channeled funds to the federation.
They eventually got their monies – Ksh2 million for Gor Mahia and Ksh1 million for AFC – but not before they were each docked three points and fined Ksh6 million and Ksh4 million for missing the derby.
AFC were fined the higher amount as they were the home team for the forfeited fixture.
Now, with BetKing out of the picture, the hunt for a new title sponsor for the league becomes absolutely crucial as many Kenyan clubs find themselves in dire financial straits.
Revenues for most clubs have been hit hard by the Covid-19 pandemic as spectators are still not allowed into arenas and stadiums, while sponsors of various clubs have also been affected by their pandemic making it difficult to adequately support the teams.
In the statement, FKF thanked BetKing for their support of the game in Kenya even as they looked forward to better days for Kenyan football.
"FKF and Betking will explore other ways in which we can collaborate in the future. Unreservedly, FKF confirms that the support received from Betking has played a crucial part in fostering the growth of the local football game.
"Despite the mutual agreement to now terminate this partnership, FKF appreciates BetKing's support and partnership over the past season," the statement read in part.