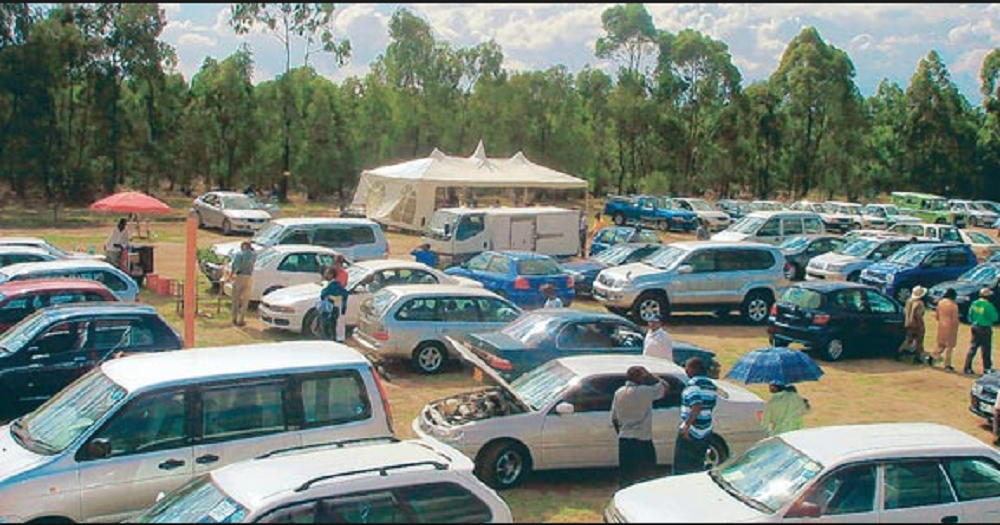 [dropcap]T[/dropcap]he Nairobi car auctioneer hopefully scanned empty rows of rickety plastic chairs in a dusty lot for more bids but saw only too many vehicles and not enough buyers, an increasing problem as Kenya's economy slows and repossessions pick up.
A severe drought earlier this year, a bank lending slowdown and prolonged political uncertainty are creating a growing pool of distressed borrowers whose assets are being seized by newly aggressive lenders in the east African powerhouse.
 George Muiruri, managing director of Leakey's auctioneers, says they are holding 10 auctions a month, up from about four a year ago.
"Things are tight," Muiruri told Reuters as he prepared to auction vehicles ranging from luxury cars to battered workhorses once owned by painstakingly-built small businesses. "Because of this political environment, people are postponing so many plans," he said, adding: "You find that you repossess and then there are no buyers."
Kenya's free market credentials, staunch alliances with Western nations and relative stability in a region roiled by conflict has made it the richest economy in East Africa and a favored regional headquarters for global firms like Google, IBM and General Electric.
Related Content 
But growth slowed to five percent in the second quarter of this year, below the official year's forecast of 5.5%, as a prolonged election season took its toll.
Kenya held presidential, parliamentary and local elections on Aug. 8, but a Supreme Court ruling on September 1 annulled President Uhuru Kenyatta's re-election and ordered a fresh contest, now scheduled for October 26.
Now even that date is in doubt; opposition leader Raila Odinga says he will not participate unless the election board fires officials that he blames for irregularities in August polls.
Many businesses want elections over before investing further, mindful of the weeks of post-election violence that followed the disputed 2007 presidential poll, killing around 1,200 people and plunging the economy into a nose-dive.
"People stopped investing in real estate or businesses waiting to see the outcome of the election … There are delays in payments from end to end," said a bank CEO, who did not wish to be named.
Those delays are choking John Wambua's small business transporting plastic water tanks to retailers. His clients haven't paid for three months so he has been unable to service the loan on his truck.
"We have had a big challenge due to the election. The people we transport the water tanks for are not selling and so we have no work," he said wearily at the auction yard, where he had gone to beg for more time before his truck is auctioned.
His story is common: there is a glut of repossessed vehicles, land, homes and office equipment being sold off cheaply across Kenya.
At Leakey's, which also operates three separate storage yards around Nairobi, the number of vehicles stored awaiting sale doubled to 1,500 in the past year, Muiruri said. Bank credit, formerly easily available, has dried up after the government capped commercial lending rates last year, leaving lenders unable to refinance seized assets.
Non-performing loans in the banking industry rose to 10.7% in August, from 9.9% in June, the central bank said, jumping into double digits for the first time since 2007.
Slow inflation
 Felix Apollo, chairman of the Association of Auctioneers, said banks were moving much faster to seize property from defaulters since the cap was put into place. There was a glut on the market of repossessed assets, he said.
"The banks have become more aggressive," he said, noting one person was killed in a fight to repossess a vehicle a couple of months ago. But the economy retains stable macroeconomic fundamentals like slow inflation and a stable foreign exchange rate, leading Apollo to believe seizures will ease next year.
"Probably after the elections, people will go back to their normal status," he said.