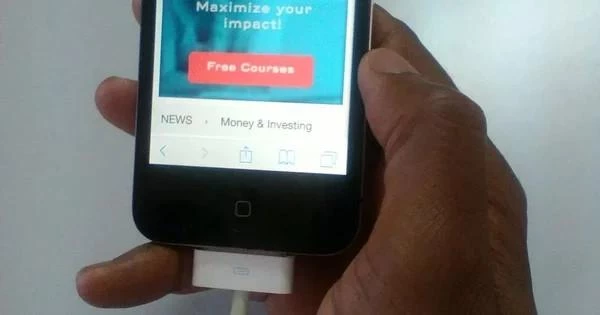 Data is often taken up by silent apps.So, apparently, Safaricom has been "eating" people's data bundles. The issue of Safaricom subscribers reporting irregular consumption of their data bundles is not new.
It's as old as the hills.A number of Kenyans are having a similar problem: their data bundles are being depleted fast, almost in a similar pattern without any explanation.
Hidden appsAccording to Android Kenya, bundles are consumed by the dynamic nature of the activities that the modern and capable Android devices do when no one is watching.
As such it is many a user's fault, but this current situation is being reported by even those regarded as much more savvy users. It doesn't appear to be an isolated problem anymore. We could be staring at something else major.
So here's a quick way to try and put things into perspective before taking out all your anger on Safaricom's/Airtel's customer care team.
See Also: For once in his life, Facebook founder Mark Zuckerberg finishes something at Harvard
Check background data first
Before late 2011 when Android 4.0 Ice Cream Sandwich came out, there was really not much that the system could do to help you determine the amount of data being used by apps. You had to rely on third-party apps, like the 3G Watchdog Pro.
Since then, the feature has been built upon and, while you shouldn't take its every piece of data as the gospel truth, it can come in handy in situations such as the one that a number of Kenyans online have found themselves today.
Open your settings app
The first section should be dedicated to Network settings so under it you should have an option like Mobile data or Data usage.
Click on it and play around with whichever tool is available there that allows you to determine mobile data consumption for every specific day that your data bundle has been active.
From options, you can restrict background data. This will reduce  you the headache, though it will stop some applications that deem 'useless' at the moment.
Cross-check
You can also audit your own data consumption. By going to mobile data usage, you can check how much data each app is using, add it up and compare with the amount of data you buy. If it doesn't add up, you can rush to your mobile service provider customer care for answers.
Also, by checking the mobile data usage you can discover which app has been consuming your data, hence regulate it's use. (Androidkenya.com)
NEXT: Why K24 TV is losing beautiful news anchors
[crp]