Veteran Swahili TV anchor Anne Ngugi has made a comeback into the big media space after landing a job at the British Broadcasting Corporation (BBC), which is revamping its regional studios in Nairobi's Riverside area.
Also joining the British broadcaster is KBC news anchor-cum-reporter Roncliffe Oditi, who would be remembered for being suspended after uploading a clip of a press conference held by activist Boniface Mwangi on government failure to tackle corruption in which he claimed President Uhuru Kenyatta was "slowly becoming commander-in-thief instead of commander-in-chief."
He uploaded the clip on their official YouTube Channel on October 2, 2016 before they pulled it down the next morning.
It is a big comeback for Ngugi, who has also anchored for KTN during a successful yet chequered career. She has been working for Christian TV station, MBCI TV, after being sacked at K24 in 2014 while five months pregnant with twins.
"I was sacked by Mediamax when I was five months pregnant with twins. I never imagined losing a job like that. I always thought that I was in control, but it happened. I have moved on from that. It was a learning experience," she once said in an interview.
The sacking came seven months after being poached from KTN, where she reported and anchored in Kiswahili. She ventured into doing freelance feature stories until her return aboard MBCI TV.
In an interview with Japanni Masawe of Radio Jambo, she once revealed how she had to "move from Hurlingham where we were staying with my family and go somewhere else" so as to survive on a low budget despite her celebrity status.
She was also forced to sell a Mercedes Benz because the family couldn't maintain and wanted to use the money to pay rent but the money was not enough and they were forced to go live out of the city. "I did not give up despite the problems I was facing. I managed to maintain my children's lifestyle." She took to taking matatus to move around.
The move to BBC will, therefore, be seen as a major turnaround for the prolific Swahili newscaster.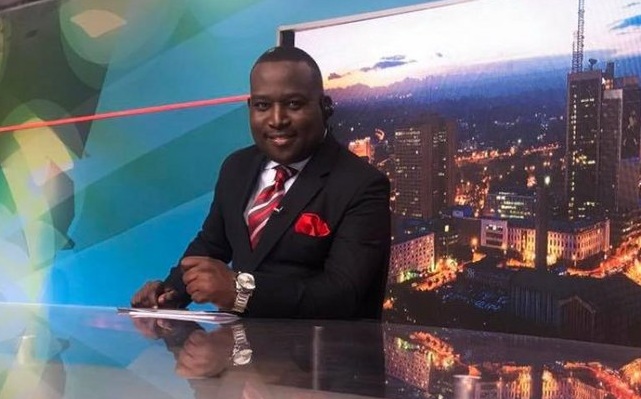 Onditi, who started working at the defunct Nation Media Group station, QFM, said he was excited to be joining the new station. He commenced work on Monday.
"I feel excited to be joining BBC Swahili Service. After 13 years in the industry, my dream is finally coming through. Since I was a kid I have always dreamt of working for the London-based media house. It has been a great journey with ups and downs. I want to thank Jehovah God, my family and my friends, especially Lynace Mwashighadi, whom I leave behind at KBC," he told the Star.
BBC has been revamping its regional bureau in Nairobi to expands its presence and coverage on the continent that is also being eyed by other big media, including China's Xinhua, which is constructing a complex that would house its staffers.
In the process, BBC has also embarked on massive recruitment of African journalists, especially Kenyans.
READ: NYERI MCAS FIGHT IN ARUSHA
Some of those who have joined it include Larry Madowo, who left NTV to become its Africa Business Editor and Celestine Karoney, who left China's CGTV to head its sports segment. Others are Lynne Wachira (sports), Michelle Ngele (news) and Michelle Katami (sports).