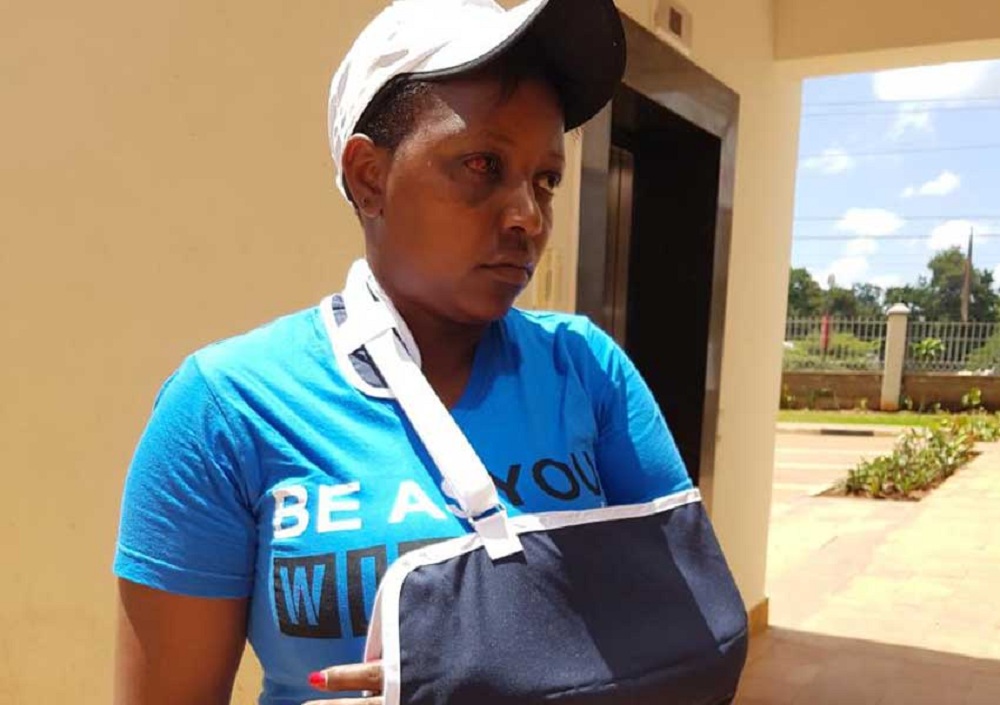 A female Nyeri ward representative is nursing eye and deep tissue injuries after she was allegedly attacked by her colleague during a training workshop in Arusha, Tanzania.
Magutu Ward Rep Pauline Wanjira was attacked in a scuffle after the training.
Mr Anthony Dagita, who is the Kirimukuyu ward representative, is accused of punching her on the face and kicking her on the stomach.
"When I was lying on the floor my colleagues came in and restrained him. If we were just the two of us, he would have killed me," she said.
However, when contacted Mr Dagita maintained that he had not travelled to Arusha and was not aware of any scuffle.
"I did not travel to Arusha and I am not aware of what you are talking about. My name should not be mentioned without my consent," he said.
The two are alleged to have been in the company of five other MCAs when the incident occurred at a hotel in Arusha.
The MCAs were in the neighbouring country on a four day training on public finance and budget making processes at the Institute of Public Finance.
According to Ms Wanjira, they had just retired from an evening training session on Wednesday and were in a bar when she was attacked.
Konyu MCA Eric Wamumbi, who witnessed the incident, told the Nation that they were having an evening out when Mr Dagita accused Ms Wanjira of having "indecent interactions" with voters.  She then threw dirty words at him.
"He poured alcohol on me then pushed me to the ground and beat me up. I cannot compare the amount of pain I felt to anything. I have never been slapped by anyone in my life," she said.
Ms Wanjira reported the incident at Arusha Police Station before going to hospital for treatment.
To her disbelief, she says Mr Dagita, in the company of police officers and her colleagues, convinced her to forgive him.
"I was convinced that it was better if we forgot about the incident but when I came home, my family was traumatised," she says.
Ms Wanjira says that the fact that the attack happened outside the country has complicated her search for justice.
"I feel like I am being taken in circles. I hope that the Ministry of Interior intervenes," she said.
She also reported the matter to Parklands Police Station in Nairobi and was treated at MP Shah when they arrived on Thursday.