An image on social media platform Whatsapp purporting to be the front page of Red Pepper, a daily tabloid newspaper based in Uganda, bearing the headline of Kenya's Deputy President William Ruto, was altered.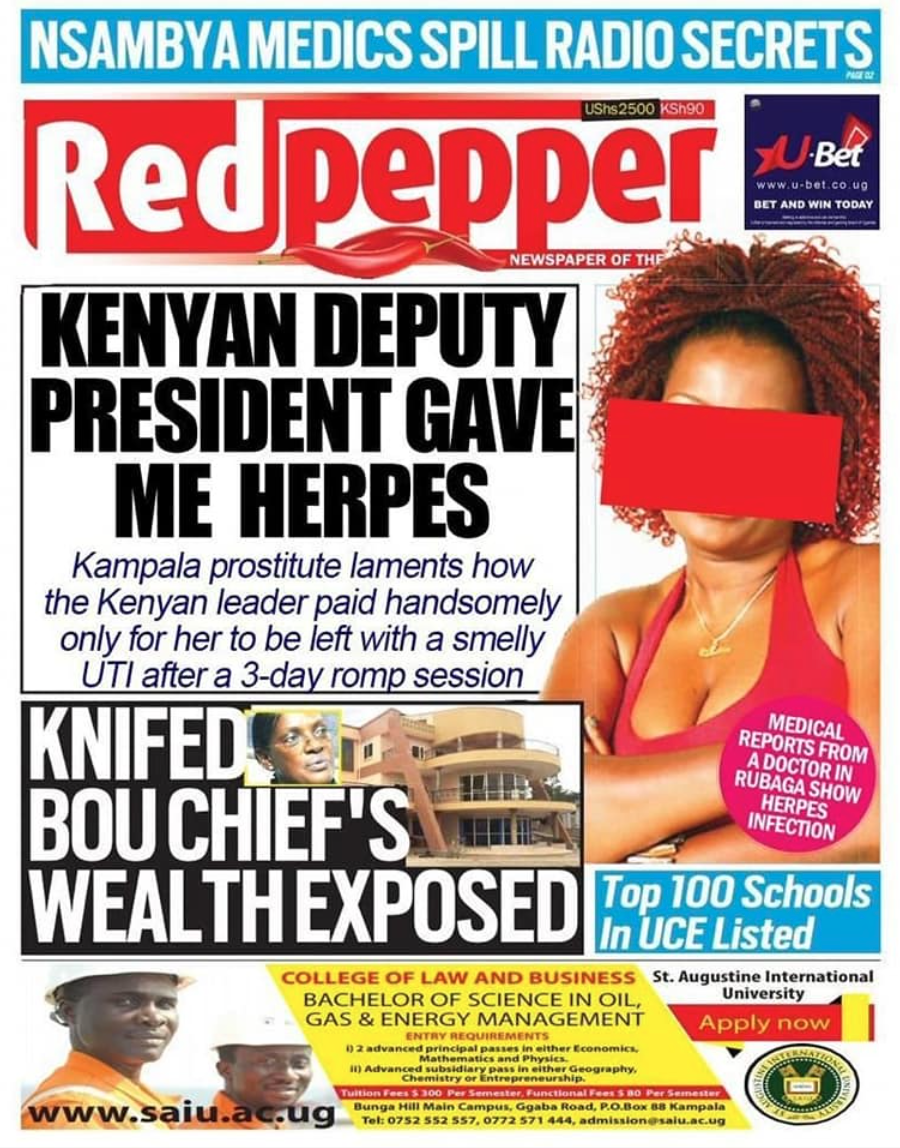 The front page, which was shared widely in Whatsapp groups has a screaming headline alleging that Mr Ruto, who is contesting for Kenya's presidency in the August 2022 elections, had infected a commercial sex worker from Kampala with hérpes, a séxually tránsmitted diséase.
The sub-heading of the article indicates further the Deputy President paid for the service only for the woman to develop a urinary tract infection three days later.
Investigation into the page, however, reveal that the original front page had been shared on Twitter by the tabloid on February 9, 2018, with the headline: "Get off my wife."
The main story was changed, including the sub-heading and superimposed Kenya's Deputy President's title, but the rest of the content is identical to what appears on the genuine publication's cover.
Red Pepper, through its verified Twitter page flagged the image as fake. "FAKE: Please disregard this and treat it with the contempt it deserves," it said in a tweet on 3rd April 2022. Ruto's social media pages did not respond to the image.
VERDICT: The Red Pepper front page with Deputy President William Ruto's image and headline was altered and is thus fake.
See Also >> Murang'a Woman Rep Sabina Chege Did Not Attend Sagana Meeting