[dropcap]T[/dropcap]he Kenyan media industry continues to grow, taking advantage of new technologies and increase in  access to better mobile and internet connectivity.  Down from only one broadcaster, the Voice of Kenya (VOK) at independence, the country today boasts of up to over 100 FM radio stations owned by private individuals, the national government and private enterprises.
A survey by Kenya Audience Research Foundation reveals that many Kenyans still prefer traditional media as their first source of information despite the advent of digital technology.  According to the survey, about 16 million Kenyans consume media daily. Out of this, 64.8% value Radio, 30.6% TV and 1.6% newspapers. Only 1.9% go on line, 0.8% on social media while the rest read magazines.
The trend has made radio the king that rules the airwaves. The emergence of many radio stations has created  stiff competition in the industry that only the strongest in terms of programmes on offer rules the air waves.
Below are top 5 radio shows that are likely rule the rest in  2018:
1. Roga Roga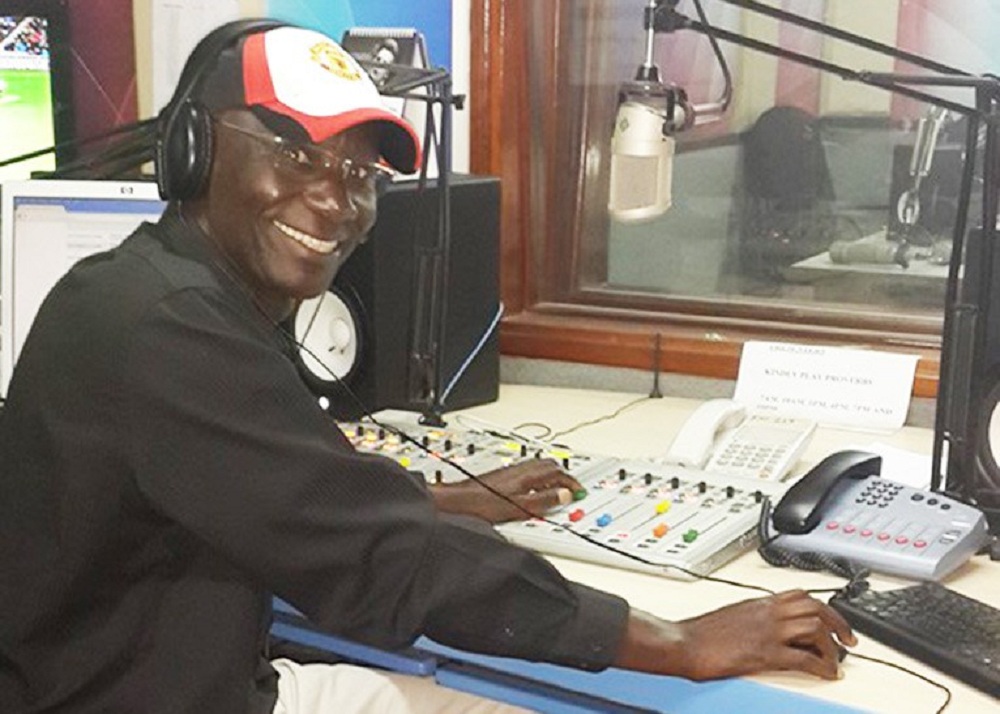 That "the blackest man in black Africa" alias  "uncle" aka  "Retired General Fred Obachi Machoka " controls almost the entire nation for seven hours every weekend with his  Swahili dubbed 'roga roga' show  is no longer a secret in South of Sahara and North of Limpopo.
The legendary Rhumba maestro has managed to built what is obviously one of the most important social-oriented radio programme of our time that  is hard to ignore him.
Roga Roga, a Swahili programme that runs on Saturdays and Sundays  between  10am to 2pm on Citizen Radio has actually moved to a class of its own and has practically illustrated the power of radio as a medium of communication.
Machoka's unending narrative  skills as he takes lovers of this music down memory lane and initiate dialogue among his listeners has provided an opportunity to express oneself your social status notwithstanding.
Apart from entertainment, the show facilitates the coming together of citizens to share their joy, fears and information. 
Indeed, a weekend without Rhumba is not a weekend and Rhumba without Uncle Fred is no Rhumba. Uncle is here to rule the waves.
2. Maina & King'ang'i In The Morning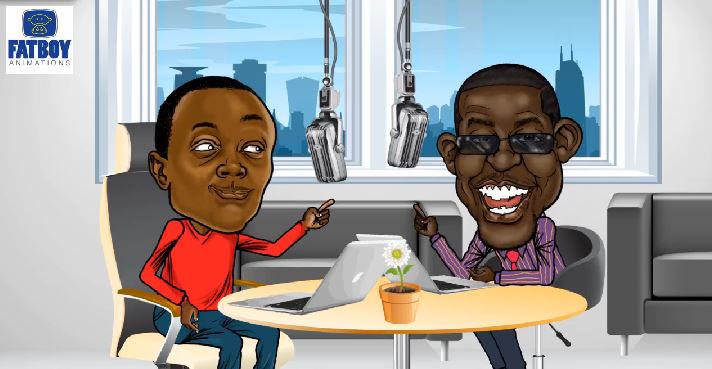 A quick morning ride in most Nairobi matatus will surely tell you that Maina Kageni and Mwalimu Kingang'i (Daniel Ndambuki) are not just mad humorous lads from a different continent sent to entertain Kenyans but also a force to reckon with in the media industry. 
Despite courting controversies from all quarters with the worse being a closure threat by the government years ago,  the duo have managed to stand stall and steal the attention of even the unwilling audience in the morning show.
Despite playing major role in informing and entertaining Kenyans, the show has frequently been on the spotlight with regard to their handling of marital issues. In fact, most men feel 'wanaonewa ' by Maina, who one can easily mistake for being a feminist. However, the  "twin brothers" have remained popular thanks to how the go about their business in the Lion's Place.
The show that runs on weekdays between  6am and 10am on Classic 105 has become the  all time best show among its fans. 
To many of them, just the voice Maina and a joke from the Kenya's all time comedy king Kingang'i is enough to make their day.
3. Jalas and Jeff  The Hot breakfast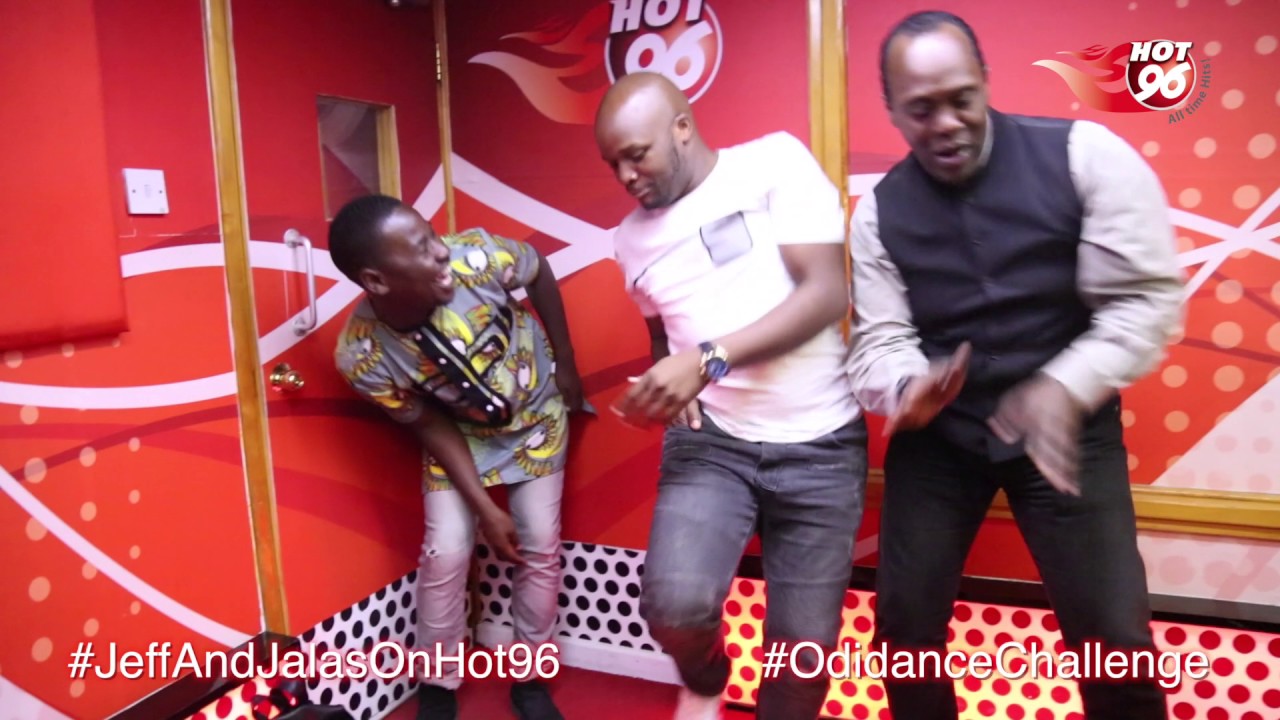 When it was announced that award winning journalist Jeff Koinange and comedy guru Felix Odiwuor alias Jalas (Jalang'o) co-host a radio show last year, urban radio listeners knew this was the beginning of the battle of titans in the industry.
The combination of Jeff and Jalang'o was actually geared towards lifting the fortunes of HOT 96 which at the time was still struggling to get a share of a market that was mostly dominated by established players such as Classic 105, Kiss FM, One FM and Milele FM.
The show obviously was to give the wildly-popular Maina and King'ang'i a run for their money since it was scheduled to air around the same time as the Classic 105 and had two of the biggest industry heavyweights in one room.
Not even a year has elapsed since the duo made their debut on 27th April, 2017  but already they are not giving the airwaves a break.
The deep-voiced Jeff remains a darling to many while Jalas  has become a pizza to all slay queens with his rib cracking jokes coming  from a voice that sounds less irrigated but commanding. 
4. Maisha Asubuhi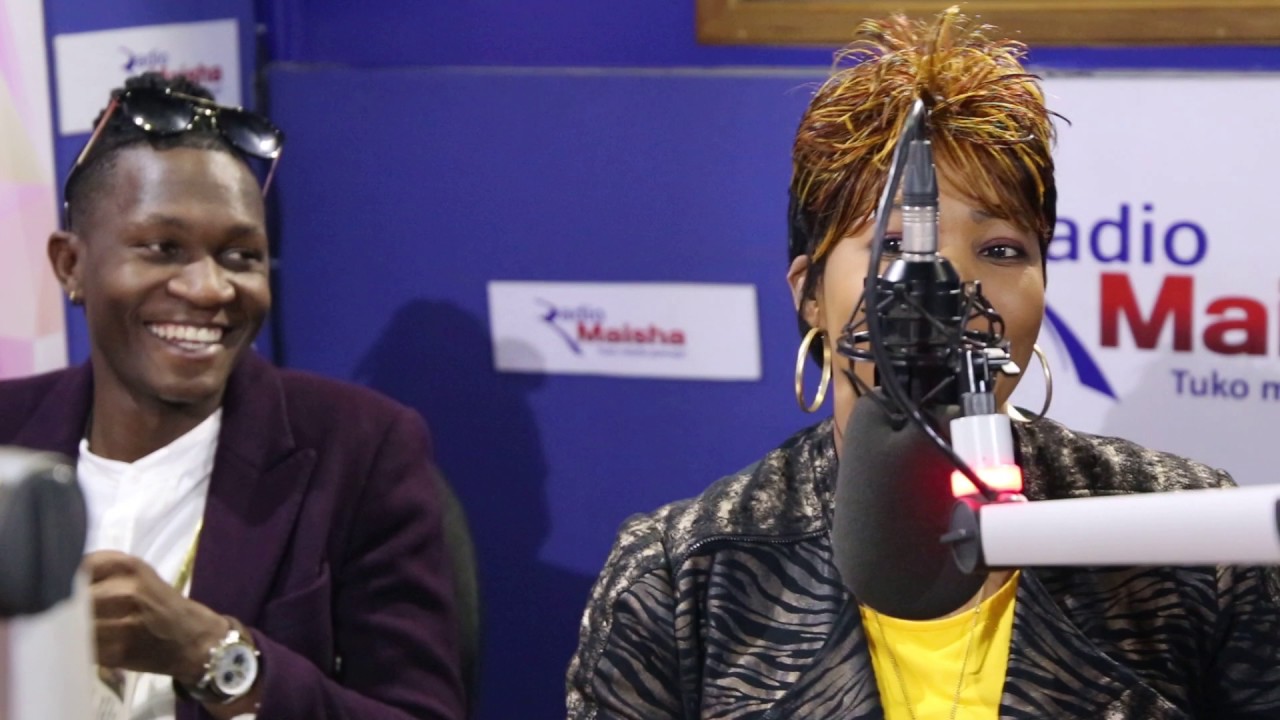 Owned by the Mombasa Road-based Standard Group, Radio Maisha is one of the fastest growing Swahili radio stations that has brought competition to the  industry in the country over the past seven years.
News that Jalango Mwenyewe (Felix Odiwuor) had exited the Maisha Asubuhi show caught his listeners flatfooted. Many wanted him to return to the morning show amid fears it would collapse due to the unavailability of his funny jokes that had kept the show going for five years or so.
But even before the dust could settle, Radio Maisha landed on Nick Odhiambo aka Professor Bamba to  pairup with Alex Mwakideu and up the game.
Maisha Asubuhi has remained one of the humorous Swahili crowd pulling shows with its suspense and unpredictable programmes that keep the audience yearning for the next episode.
Other that its most interesting 'Lipa Deni' segment where a listener who is owed money calls and gives out the number of a debtor, who has gone missing and the studio becomes a live 'Maisha Police Station.' The show also talks about marital, political and many more issues that affects the society.
This has made Maisha Asubuhi a program  that controls the waves in its style
5. Mambo Mseto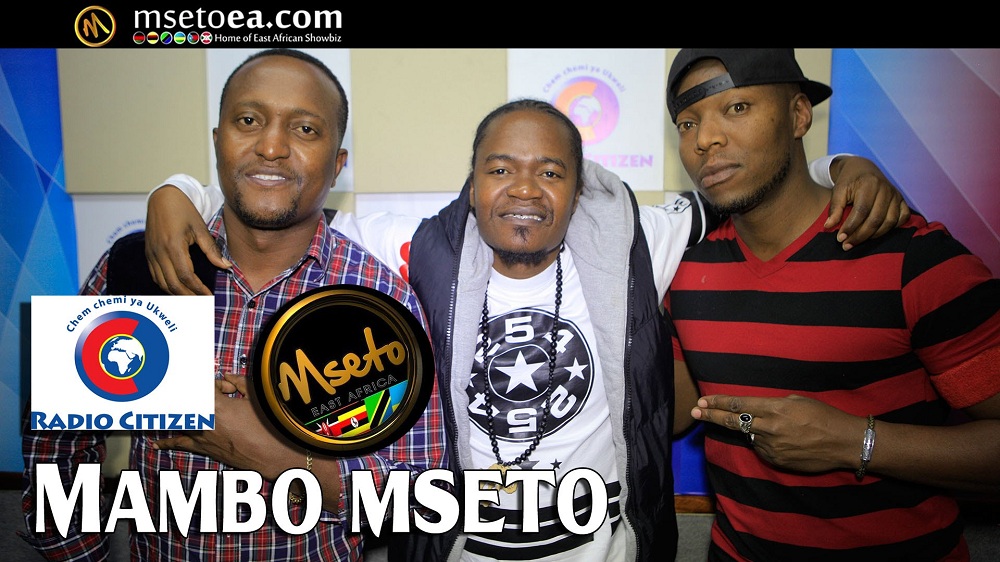 Talk of Mambo Mseto and the next thing that will come to your mind is, "Hapa ndio kwao, hapa ndio kwetu.." Ideally hapa ndio kwetu ushafika….
Radio Citizen's Mzazi Willy M Tuva is arguably one of the most decorated radio hosts in Kenya today thanks to his Mambo Mseto show. 
The show that has gone to the television level today runs on Weekdays from 12pm to 3pm on Radio Citizen. Despite rubbing shoulders with the high and the mighty in the society, Tuva has successfully built a career that spans many years.
Mambo Mseto represents and nurtures the local talent, it mostly plays  Kenya, Uganda and Tanzania music, hold a one on one interviews with  artists both upcoming and already established ones.
In addition, Tuva has managed to correlate well with his fans giving him a walk in the park opportunity to deliver his content very easily.
Mambo Mseto  show is segmented in a way that it is not only about giving East Africans the buzz about the entertainment scene through interviews and news, but also incorporates great East African mixes. 
The show has actually become a must-listen for many Kenyans out there and its prowess on air is not taking a break anytime soon. 
6. Gidi na Ghost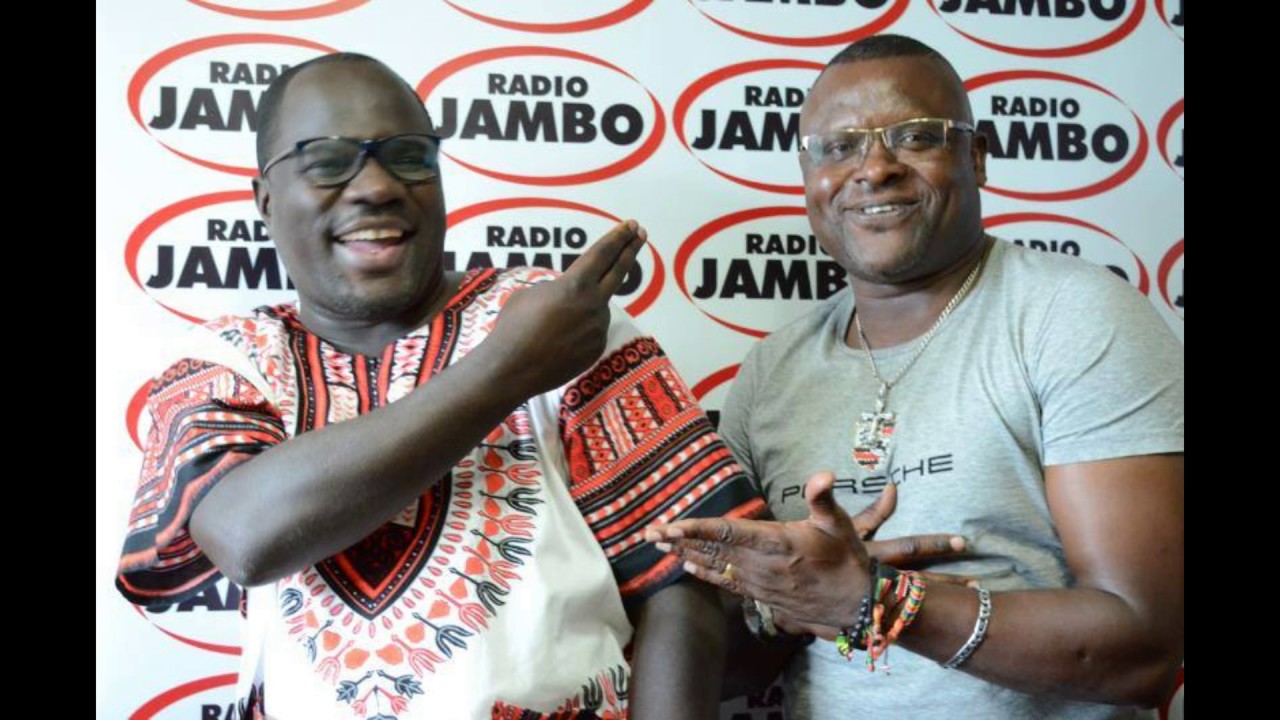 Presenters Gidi Ogidi & Ghost Mulee of Radio Jambo have no doubt become darlings to many radio listeners in the process posing a real threat to other Swahili radio programmes that air in the morning.
The duo have built a chemistry that one would easily mistake them as twins running one show.
The 'Patanisho' segment of the show has made Gidi na Ghost show is especially popular among the womenfolk. 
In the segment, listeners make phone calls seeking advice on various challenges affecting relationships. The show even goes ahead to reconcile estranged partners in a bid to bring them back to their love nest.
With the emergence of increased domestic challenges, the Gidi na Ghost show in some quarters is seen as a quick and a better way to solve some of the issues that spoil marital relations. This is a move that will shoot the show to another level this year. However, critics feel some of the episodes are stage managed.