Former Prime Minister Raila Odinga, the leader of the opposition coalition Azimio, is one of Kenya's wealthiest politicians. In 2022, he placed his net worth at Ksh2 billion.
He has major investments spread across sectors including energy and real estate. Odinga, however, also has a penchant for beautiful, massive mansions.
SEE>Raila's Petrol Station Chain Expanding Across Kenya
Odinga owns at least five mansions spread across counties including Nairobi, Siaya, Kisumu and Mombasa.
In this article, Business Today looks at five mansions owned by the veteran politician and Orange Democratic Movement (ODM) leader.
Nyali
Raila's mansion in Nyali, Mombasa County is the latest to be constructed. The former Prime Minister in 2018 hosted a housewarming party attended by members of the country's elite soon after moving into the new mansion.
Raila also celebrated his 74th birthday in at the mansion in the presence of friends, family and political allies including former President Uhuru Kenyatta in 2020.
In line with a directive from the Mombasa County government to adopt uniform colours across its buildings, the stunning mansion features Egyptian blue and white paint.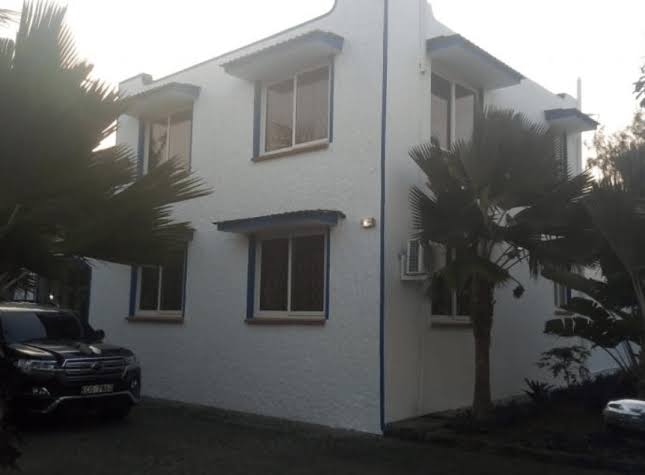 Karen
The Azimio leader's mansion in the upmarket Karen neighborhood in Nairobi is considered his primary residence. It also plays host to his political war room, with countless leaders and party officials regularly visiting the residence to consult Odinga on various matters.
Riat
Raila's Riat mansion in Kisumu is arguably the grandest in his portfolio. It includes a whopping 10 bedrooms.
Rooms feature luxurious amenities including jacuzzis. The residence oozes opulence, and additionally features a  helipad, indoor theatre and stylish, spacious modern kitchens.
Notably, the mansion also includes large dedicated conference halls – designed to enable Odinga to comfortably host various large political delegations.
>Raila's Multi-Million Hotel in His Kisumu Backyard
Runda
Besides his mansion in Karen, Odinga has a second mansion in Nairobi, in the high-end Runda neighborhood.
The mansion, in one of the city's richest and most exclusive neighbourhoods, sits close to various diplomatic missions and embassies.
Opoda Ranch
Odinga's Opoda Farm home is located in his ancestral home in Bondo, Siaya County.
It is here that the Odingas pay tribute to the late patriarch, former Vice President Jaramogi Oginga Odinga with a mausoleum also located on the farm.
Former President Uhuru Kenyatta notably visited the farm in December 2018, months after his handshake with Raila in March.
NEXT>Inside Ruto's Multi-Billion Chicken Empire