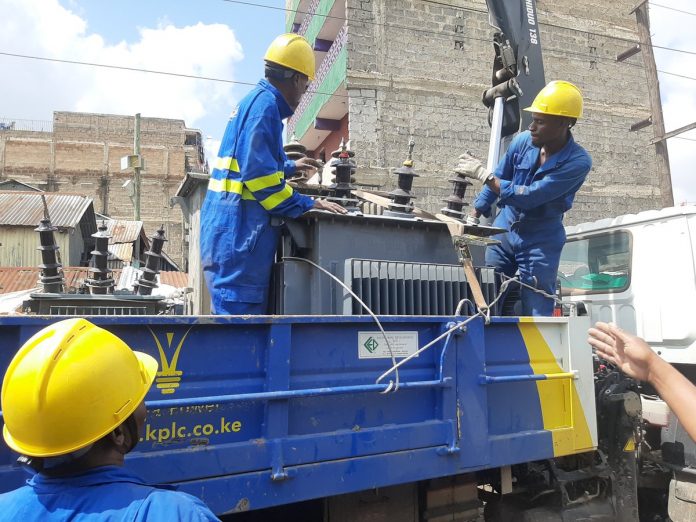 New draft regulations by the Energy and Petroleum Regulatory Authority (EPRA) could see Kenya Power and Lighting Company (KPLC) compelled to compensate consumers, particularly businesses, for power cuts.
Black-outs have seen many of KPLC's biggest industrial customers invest in their own energy generation capabilities in recent years, in a bid to reduce reliance on the state-owned power distributor. If the regulations published on Tuesday, May 4 are adopted, Kenya Power would have to compensate compensate consumers for financial losses, equipment damage, physical injuries and death due to power outages.
At the moment, Kenya Power offers compensation for injuries and damaged kits due to outages. It does not, however, compensate businesses for the financial losses they often incur when operations grind to a halt due to power outages.
The compensation scheme is also meant to inspire faster responses from Kenya Power technicians in case of outages. Many power consumers have over the years complained of the firm's slow response time to outages and other faults in power transmission.
In place in several European companies, similar compensation models are meant to ensure power distributors deliver high-quality services.
"A licensee shall be liable to pay appropriate compensation to a person if due to failure, poor quality or irregularity of electricity supply, the person incurs damage to his or her property, financial loss, loss of life due to negligence or avoidable default by the licensee, provided that the breach is reported in writing within thirty days of the breach," say the draft regulations.
"Where a licensee is to pay compensation to a person, the licensee shall, subject to these regulations pay the amount specified, or in kind, to the person within three months after determination of the claim," the draft regulations read in part.
Aside from large industrial consumers, many small businesses including barber shops, cyber cafes, branding and printing shops and hotels among several others are also affected by power black-outs.
A number of them have invested in stand-by generators, which come in handy during the outages.
If the regulations are adopted, Kenya Power is likely to face several claims from businesses of all sizes across the country.
The loss-making state-owned monopoly has been in a race to turn things around, after sliding to a pretax loss of Ksh7.04 billion for its financial year to the end of last June.
A bill introduced by Mvita MP Abdulswamad Nassir in 2015 would have compelled KPLC to compensate businesses whose power is cut off for more than three hours within a day. It, however, failed to sail through.
READ ALSO>>>>>Kenya Power Promises to Slash Your Bills in New Push