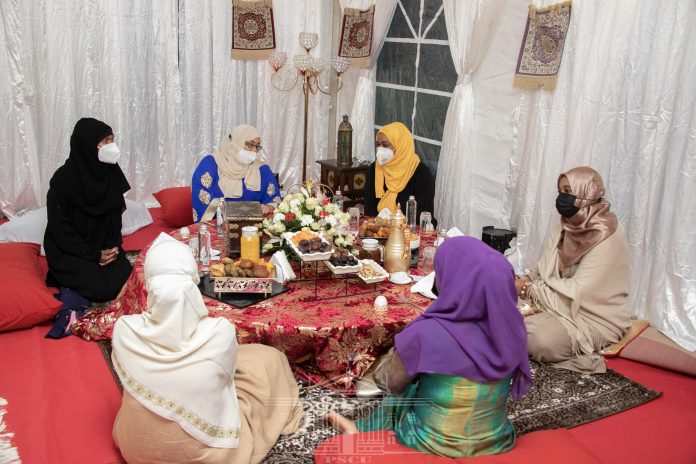 Tanzanian President Samia Suluhu on Tuesday, May 4 made her first state visit to Kenya since being sworn in as President of the neigbouring country.
Suluhu inspected a guard of honor before holding talks with her Kenyan counterpart Uhuru Kenyatta in a bid to improve relations and trade flows between the two countries. The two leaders announced at a joint press conference that they had signed MoUs to begin work on various projects meant to boost interconnectedness in East Africa – including a gas pipeline from Dar es Salaam to Mombasa.
The leaders noted that the pipeline deal was part of a long-term strategy to share energy resources.
Kenya remains keen on importing gas from a nascent plan in Tanzania, as it hopes to improve energy sufficiency.
The respective Ministers of Energy were tasked with engaging stakeholders and negotiating costs and designs among other factors, following the signing of the MoU on Cooperation in Natural Gas Transportation.
Notably, however, no timelines were given for completion of the project although implementation is expected to begin immediately.
"That is a long-term project and we are thankful that today we have signed an agreement and what remains is implementation," stated President Samia.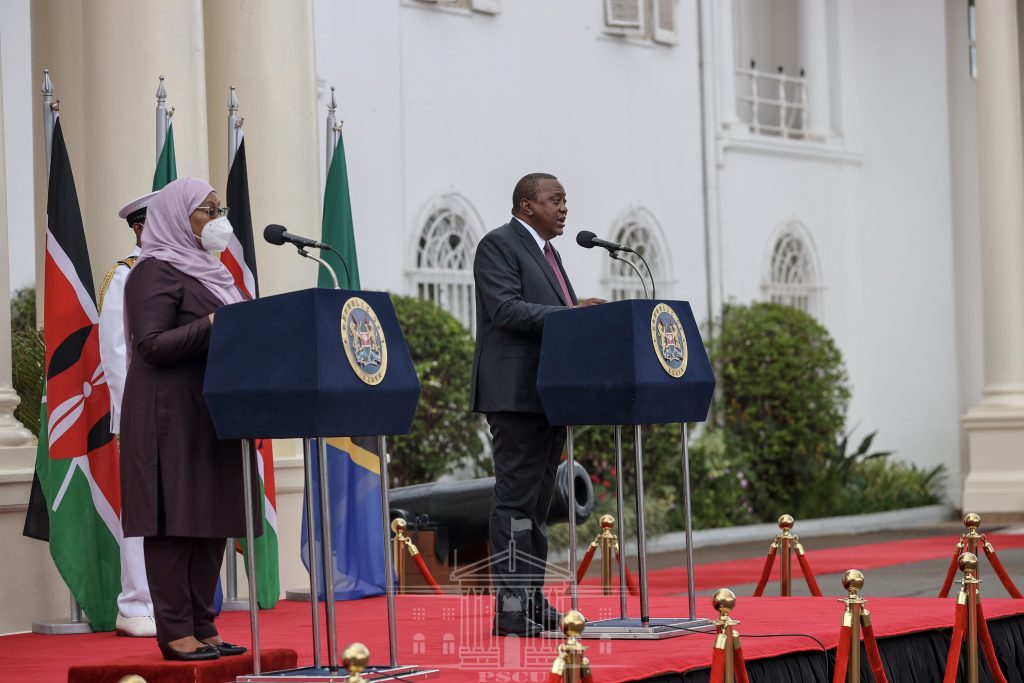 The pipeline deal wasn't the only agreement struck in the busy day of talks that fueled hope of improved Kenya-Tanzania relations.
Uhuru revealed planned work on roads and waterways as part of the plan to further connect the two countries.
"We have agreed to work on the main highway between Malindi through Lungalunga to Bagamoyo.
"We also agree that we will work on resumption of transportation services on Lake Victoria, which were useful in the movement of people and goods from Jinja to Kisumu and to Mwanza and Bukoba," President Kenyatta stated/
He alluded to Kenya's strong historical ties with Tanzania, calling for brotherhood between the two nations and their people.
"We are connected by a common culture; we have a common language and heritage. We do not take Tanzania just as a neighbourly country; we consider it a brotherly country," he observed.