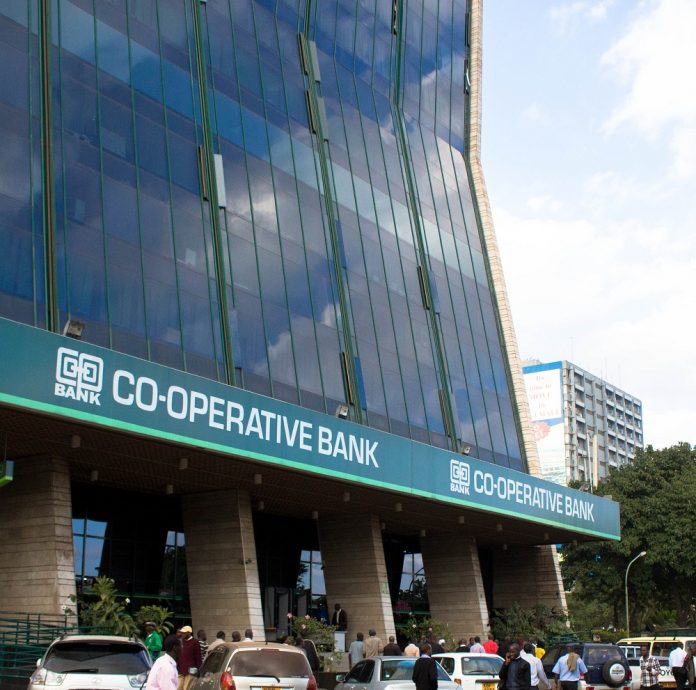 Co-operative Bank was named the best bank in Kenya at this year's African Banking Awards 2020 organised by EMEA Finance, lifting it above its peers in the competitive banking industry. The EMEA (Europe, Middle East and Africa) Finance Awards recognise financial institutions that continue to increase profitability, deliver affordable credit to the retail and wholesale markets, and support local and transnational corporations do business.
This is the third time Co-op is being awarded by EMEA. It won the award in 2018 and 2019. Co-op Bank continues to receive wide recognition for its great performance, especially on practices that address current global concerns including sustainability and financial inclusion.
During this year's awards, 78 commercial and investment banks across the continent were recognized with other local banks being Stanbic Bank Kenya (best investment bank) and EFG Hermes Kenya (best broker).
The Co-op bank's award comes hot on the heels of recent recognitions that saw its energy manager, Mr Albert Ouma, named 'Energy Manager of the Year in sub-Saharan Africa by the global Association of Energy Engineers, for his accomplishments in promoting the principles and practices of energy management.
Meanwhile, the bank recently joined the global financial community in signing up to the United for Wildlife 2018 Mansion House Declaration, committing to fight the unauthorised trade in wildlife by way of building this into existing financial offenses compliance programs.
Co-op Bank was also named Overall Winner of the Kenya Bankers Association (KBA) 2019 Sustainable Finance Catalyst Award. The awards recognize institutions that practice sustainable finance which has a direct positive impact on the financial sector, the economy, the environment and the society.
The bank was also named Best Bank in Sustainable Finance in Kenya at the June 2019 Energy Management Awards hosted by the Kenya Association of Manufacturers and also feted as Overall Winner in Environmental Sustainability Reporting at the 2019 East African Financial Reporting (F**e) Awards.
>> Co-op Bank's Gideon Muriuki Named Best Bank CEO In Africa
"As a bank that is predominantly-owned by the over 15 million-member Co-operative movement that is the face of Kenya, we are inclusive by design," Co-op Bank CEO Gideon Muriuki said. "This has enabled us to not only deliver shared prosperity today, but also helped us build an awareness and prudence to avoid making decisions that may put future generations in jeopardy."
Co-opTrust Investment Services
During the awards, Co-op Bank's subsidiary, Co-opTrust Investment Services Limited, took home the Best Asset Manager award. This award was not come in vain as the subsidiary has Sh. 181 billion in assets under its management. Co-op Trust is one of the largest and most successful locally-owned asset management firms in Kenya.
The EMEA Finance awards also recognized Co-operative Bank for its successful acquisition and stabilization of Jamii Bora Bank which has since been renamed Kingdom Bank. The bank acquired 90% stake in Jamii Bora Bank in August 2020 for Ksh1 billion. Co-op Bank was further recognized for the way it managed the economic disruption that was brought about by Covid-19 in 2020.
>> Central Bank Takes Bold Step To Save Kenyans From CRB Listing
The bank undertook a deep analysis to identify inefficiencies, which were resolved through redeployment of staff and other resources. Currently, the bank has over Ksh536.9 billion in its assets, making it one of the biggest lenders in the region.
At the same time Co-op Bank Group Managing Director & Chief Executive Officer, Dr. Gideon Muriuki, was named as the best bank chief executive officer in Africa. Dr Muriuki was recognized for the bold decision to sustain the payment of dividends to shareholders despite the Covid-19 slowdown. The award also recognized the decision by Dr Muriuki to retain full staff during this period.
>> Funny But Interesting Ways Kenyan Towns Got Their Names