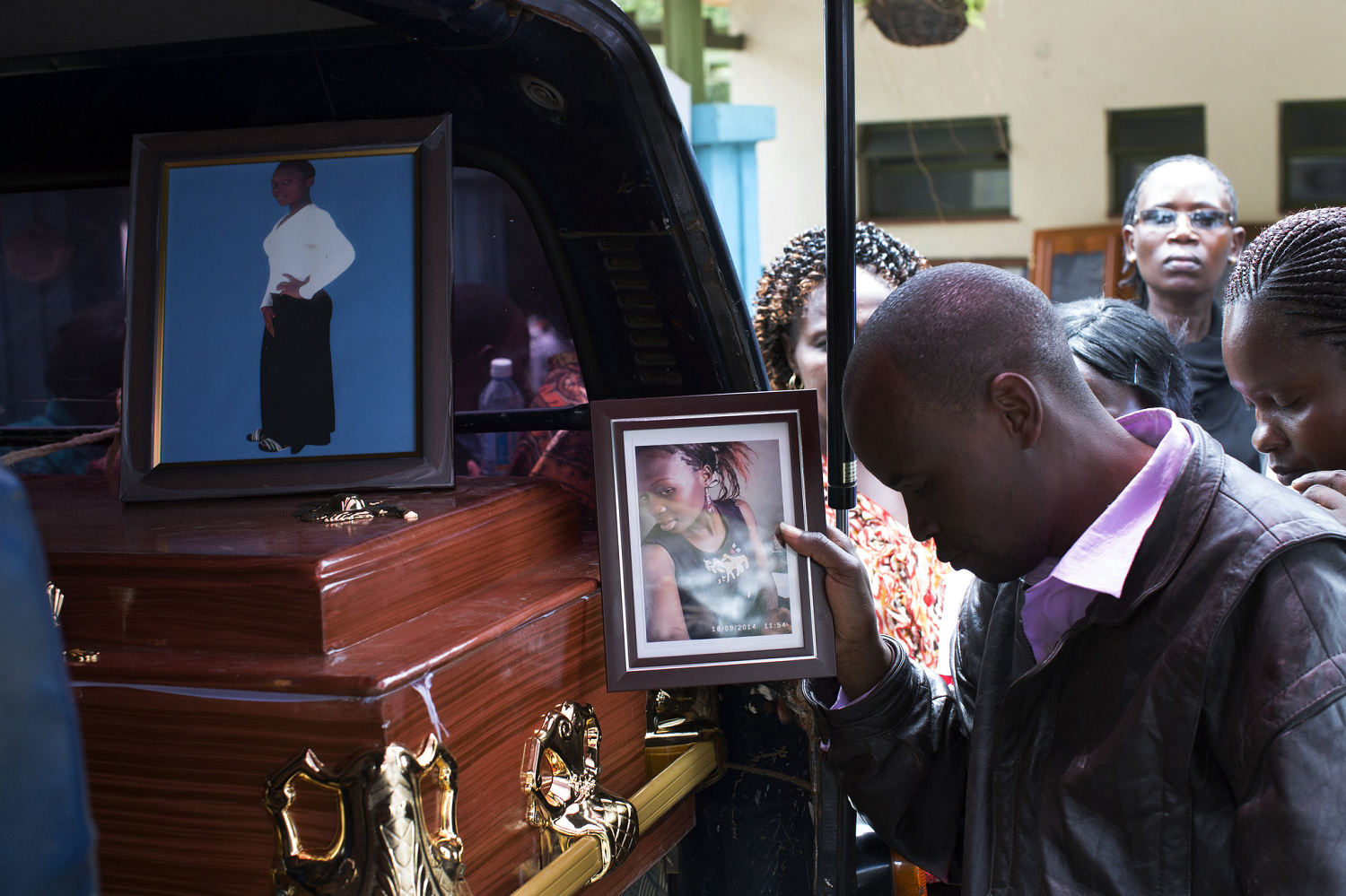 Death comes in like a thief in the night. It destroys all the happy memories and plans. It rears its ugly hands and takes what it's not meant to.
The pain that is caused by death is unfathomable. No matter how hardened we are or 'macho' we are, when death strikes we all cower and are left shock stricken and in unexplainable pain.
We are afraid of death despite it being unavoidable. Death defeats our power, money or fame. Death is the one evil that is not afraid of anyone.The poor and the rich are all made equal in death for we all lie in that 6 by 6 grave where we are left to the mercy of the ants.
No matter how expensive the casket or how fancy we tile the grave the ants and the creatures of the soil will all munch us away into nothingness. All that matters are the soul and the good deeds we did while alive. That is why we are told not to store our wealth on earth but in heaven.
When life ends on earth, we are left with only the option of heaven or hell.Strive to make it to heaven.
Death is ruthless and leaves nothing but pain. It takes with it the best people that we wish we had more time with. That is why you hear some people say, 'Why didn't it grab away so and so and leave us with so and so?'
But these are the ways of God. He has a reason for everything that happens in our lives. In as much as we cry and wish we had done all the best for the departed, we never know until they are gone.
We may be filled with all sorts of regret about getting them the best medical care in the world. But the best thing would be not to regret. Regret changes nothing. As Christians we are urged to put all our trust in God for He knows why everything works out the way it does.
In our grief we may be blinded not to see God's will and purpose. But we should strive to be one with God. This may be hard and easier said than done, but we should all put our trust in God and fully believe that he has the best intentions for us.
We may hate death but then how do we hope to go to heaven without dying?
God created us for a reason and purpose. Without Him we are nothing. He determines what happens in our lives whether it's good or bad. The thing is, at the end of the day, if we believe in Him, He will open our eyes and let us see the greatness in His ways.
People grieve differently. Sometimes if our faith in God is not strong enough we end up blaming God and destroying our relationship with Him. Others blame each other for not doing enough to save the life of the departed while others blame themselves for what they feel they didn't do.
But the best thing is to not blame anyone. There are many steps to healing and anger is one of them. Grief, Denial, Anger, Bargaining, Depression and finally Acceptance.
It's in acceptance that we get to move on with our lives and heal.So in all we do, in as much as it is completely painful and hard to accept, it is a process that takes a while depending on different individuals. The most pertinent thing is to focus on the legacy we leave when we die.
What will people say about us when we die? Will they rejoice for an evil person who will have finally left them in peace or will we cry in grief and wish they had more time with them? Let us all work on our legacy and not burden our loved ones with choreographing lies about your goodness while there is none.
Let even strangers speak of your goodness. Let people truly grief for you when you are gone.
We may hate death but then how do we hope to go to heaven if we do not want to take part in the process? Death is not easy for those left behind but the most important thing is to focus on the good memories we shared with our loved ones before they departed. We should all pray for their souls so we can meet them in eternity when our time comes for us to leave this earth.
Death is evil but it is the only journey to heaven and eternal peace. We will all go through it so all we can do is live a life worthy and pleasing to God.