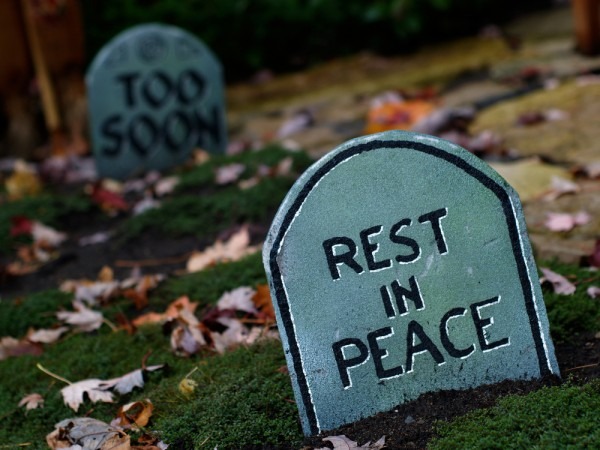 Besides taxes, the other thing certain in certain in life is d***h, something that few fear to talk about, let alone imagine, given it's unpredictable nature. At Kenindia Assurance Company Limited, like many other insurance companies, is turning this inevitable stage in life into opportunity to save the bereaved from financial hardships and make money.
Kenindia Assurance Company Limited, General Manager for Life Insurance Mr P.V. Saseendran says many families are often stranded when a loved one passes on, leaving the family in financial distress, a situation that can be averted by taking up a funeral cover.
Mr Saseendran was speaking during the launch of Kenindia's last expense cover "Nguzo ya Jamii" which caters for principal members up to the age of 60 years with a maximum cover of Ksh500,000. Nguzo ya Jamii cover can be extended to a spouse aged 18-60 years, six children aged one month to 21 years, two parents and two parents-in-law up to the age of 80 years. The policy term can be either 5 or 10 years.
"Our funeral expense cover is unique because it covers up to 12 family members under one," said Mr Saseendran. "Loss of a family member causes a major emotional and financial setback in the family, because for such unplanned occurrences only a few of us have set aside funds to take care of the financial loss.  Just as we celebrate life, let us also celebrate our immediate dear ones through a dignified send off."
Kenindia joins a growing list of insurance companies that have injected life in the funeral insurance business segment. Jubilee Insurance has Family Shield cover, Britam Fariji funeral plan, APA Pumzisha, while CIC has the Last Expense Plan. Other insurers that have rolled out funeral plans are Canon, Old Mutual, Madison, Sanlam, and KCB.
Funeral insurance remains a complex venture for insurers, with cultural believes on d***h being a major hindrance besides low incomes among the target market.
[ Also Read: The 60-year-old whiskey that costs the same price as a helicopter ]
Kenindia's funeral cover premiums vary depending on the sum assured, age and number of members' chosen. These premiums can be paid  monthly, quarterly, half yearly and yearly. The benefits of the product include free life cover for the spouse and children on the d***h of the principal member during the policy term, as well as a 30% e*******n grant paid to the family on top of the sum assured.
'Funeral cover is not going against culture but more of securing family legacy when you are gone.'
The benefits of the product include no-claim bonus of 30% of total premiums paid at maturity, tax relief up to Ksh60,000 p.a. He says claim will be paid within 48 hours on receipt of all the mandatory documents.
According to a study commissioned by the Association of Kenya Insurers (AKI), only 3% of Kenyans have taken out funeral covers. The study showed that most Kenyans relied on friends, families, existing welfare groups, bank loans and shylocks to cover for the funeral costs.
On an average, funeral expenses cost families and friends between Ksh50,000 and Ksh300,000. If the deceased is h**********d the last expenses ranges between Ksh400,000 to Ksh2.5 million.
[ See: Shocking meanings of different handshakes that you never knew ]
Under Kenindia's funeral cover, for Ksh1,000 one can access insurance worth Ksh100,000. "Getting a funeral cover is not going against one's culture but more of securing one's family legacy once you are gone," says Mr Saseendran.
Insurance penetration remains at 2.60% in Kenya with life insurance gross premium of Ksh83.65 billion as of 2017.