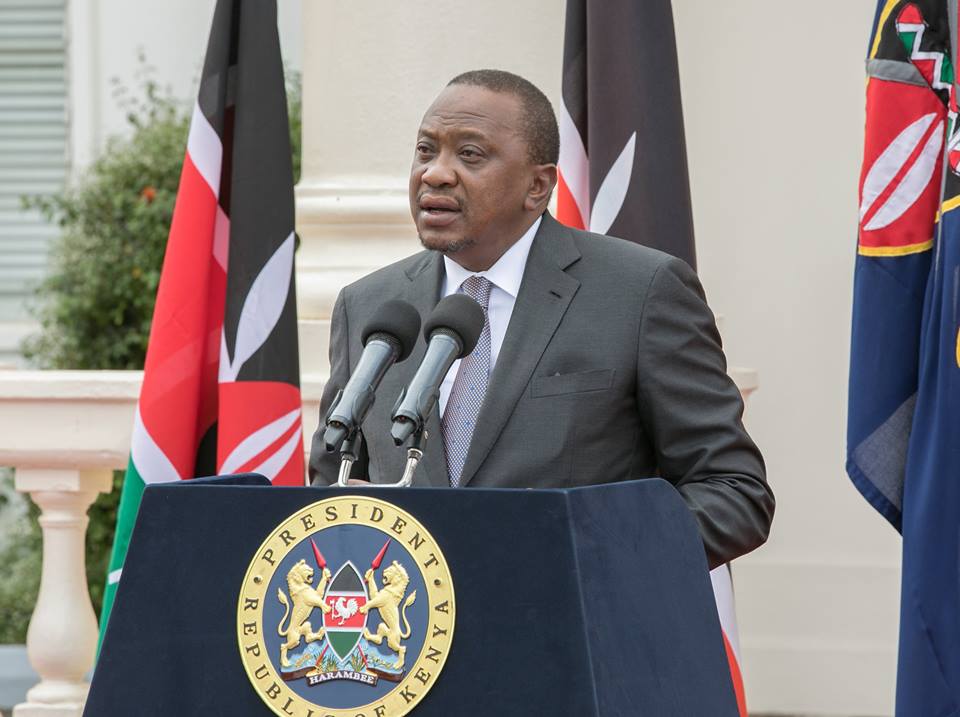 The Managed Equipment Services (MES) leasing project mooted by the Jubilee Government during President Uhuru Kenyatta's first term in office poor implementation renders it a beautiful project on paper but a strain on taxpayers which will do very little to contribute to the Universal Health Coverage (UHC) pillar of the Big Four Agenda in current state.
Leasing of Medical Equipment Project in Kenya: Value for Money Assessment a report authored by the Institute of Economic Affairs (IEA) released on Thursday which bases its findings on an analysis of the Auditor Genral& Controller of the Budget reports as well as online material states that unaccountability remains the project's major undoing.
The report also expresses reservations on whether the project represents value for money, concerns harboured by many Kenyans including Governors who are key stakeholders in the delivery of the seven-year project.
The study shows that the project design was not informed by a county health needs assessment exercise but the national government still went ahead with the project despite different counties having Unique health needs.
According to the report, the equipment is still being underutilized largely due to lack of personnel and supporting infrastructure in some health facilities while the equipment has not been delivered to some counties despite money being deducted at source by Treasury.
For instance, while theatre equipment was delivered to Uasin Gishu County Government and installed in Burnt Forest Sub District Hospital, an audit review conducted in October 2018 revealed that the equipment was not effectively being utilized due to lack of a b***d transfusion fridge for storage of b***d.
What this means is that Uasin Gishu County at the time of audit was underutilizing the equipment despite having 4,915 reported cases of road traffic i******s in 2017 and 5,345 reported cases of burns in which persons below 5 years accounted for 38% according to the Kenya National Bureau of Statistics (KNBS).
Elsewhere in West Pokot, despite renal equipment having been delivered by July 2016 at Kapenguria Referral
Hospital in West Pokot County, a physical verification done in November 2018 indicated that the equipment remained idle.
"There was no clear explanation why the machine was not in use. This presents a high opportunity cost (loss of other alternatives) for the county with 16,898 cases of urinary tract infection (UTI) in 2017 of which 95% are persons above 5 years of age," the report quotes the Auditor General's report for that year.
However, there are instances where money was deducted at source despite the equipment not being delivered.
For instance, in Nandi County, an audit verification on November 2018 revealed that medical equipment which comprising ICU equipment had not been delivered despite being included in the MoU between the national government and the county.
The report recommends thorough audits of the MES project and redistribution of equipment from counties where they are not being used to areas they will be utilized to their full potential.
"Despite counties making annual payments, audit findings revealed cases of no value for money with suboptimal utilization of machines and failure of delivery of medical equipment. This implies poor service delivery results," reads one recommendation.
"In order to remedy this situation, there is need for a redistribution of machines based on the availability of medical personnel and supporting infrastructure as well as health needs. As a result, the lease payments should be revised accordingly," it adds.
Background
MES was initiated in 2015 as an alternative health care financing option to scale up health infrastructure for provision of specialized medical care.
Six different private firms were contracted by the national government to equip two hospitals per county and four national referral hospitals with different sets of medical equipment, ranging from theatre and Intensive Care Unit (ICU) machines to machines for offering renal dialysis and imaging services.
The referral hospitals include Kenyatta National Hospital, Moi Teaching& Referral Hospital, National Spinal I****y Hospital & Mathari Teaching & Referral Hospital.
Counties were given the freedom to choose two hospitals that would benefit from the equipment.
Initially, the project was supposed to cost Ksh38 billion before the government adjusted that figure to Ksh63 billion.
The reason given for the extra sum was that 21 more hospitals across the country would be equipped at the request of the governors, a claim rejected by the governors.
In May last year, Council of Governors (COG) Chairperson Wycliffe Oparanya asked the Senate to p***e the project lamenting that Treasury was forcing counties to pay for the equipment from their equitable share from the national government.
Oparanya underscored that the project was shrouded in mystery adding that governors were not consulted before the agreement was struck and were unaware about the contracts with the suppliers.
"The equipment was brought to Kakamega General Hospital at night on a Saturday. I declined but I was made to accept under duress," Oparanya said.
"The chiefs were telling people that if c****r patients were dying it was because of my refusal to accept the equipment donated to them by the national government. I had to accept," he said.
It's worth noting that health is a devolved function and provision of medical equipment to county hospitals is the role of the governor.