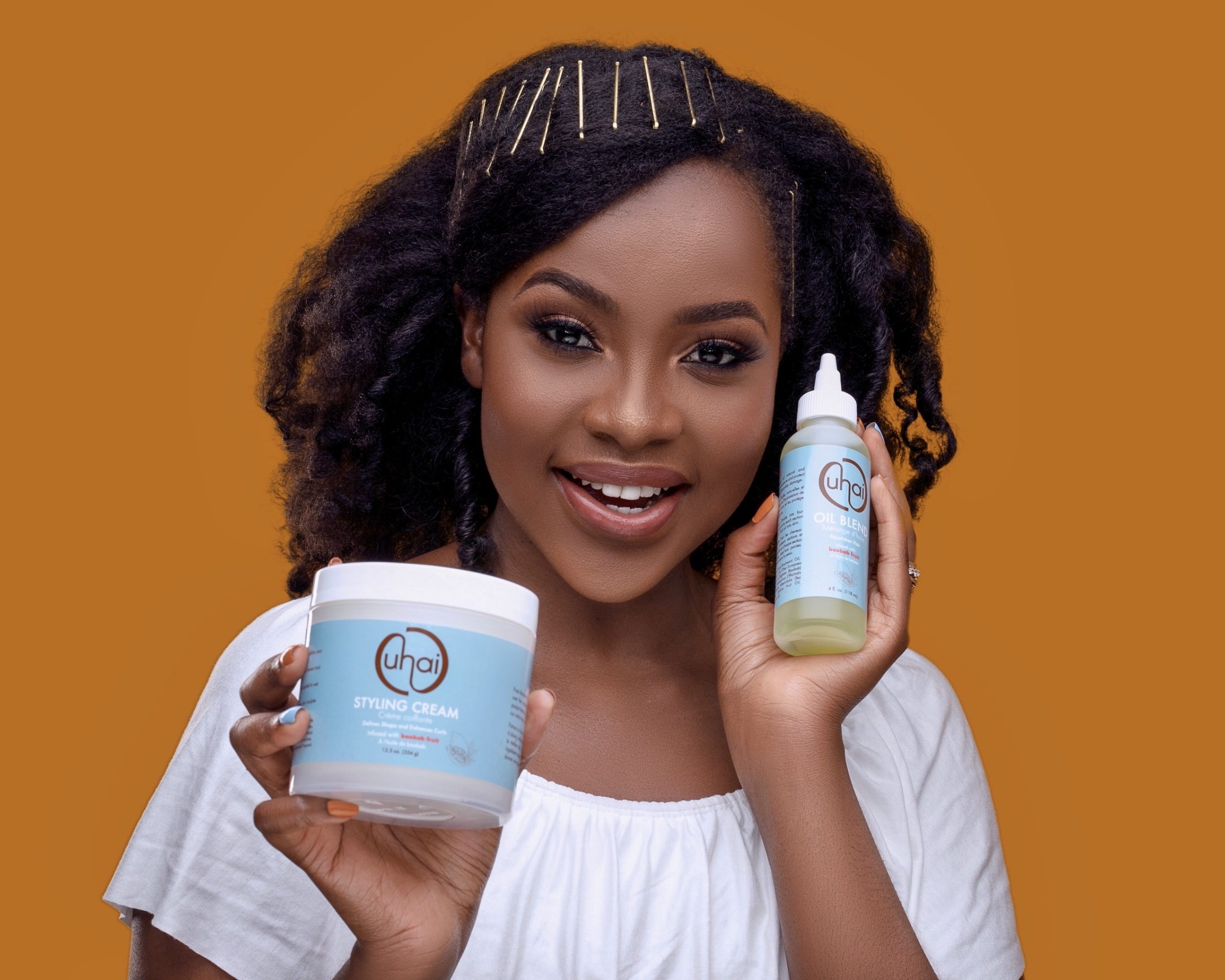 S Squared Ventures, the makers of the Uhai haircare brand have announced a new partnership with Joyce Omondi, the Kenyan gospel singer, songwriter, T.V. Host, content creator and entrepreneur.
Uhai and Joyce will collaborate and work together in the distribution, design, content, promotion, and marketing of Uhai's award-winning haircare products in the Kenyan market.
"I'm thrilled to join the Uhai family and look forward to helping my audience achieve their own hair care goals by experiencing these great, quality products at an affordable price," said Joyce Omondi. "Uhai's brand was born right here in Kenya a few years ago. So, it's such an honour for me to be part of its homecoming in celebrating our strong, beautiful, African hair."
Joyce Omondi is passionate about sharing her gifts, influencing culture and improving humanity through music, media and development. She holds a Master's degree from Georgetown University, is the Founder of EPIC Women and was a 2019 Goalkeeper with the Bill and Melinda Gates Foundation.
"We are so excited to be working with Joyce on expanding Uhai's presence in Kenya," said Susan Edwards, Uhai's Founder and CEO of S Squared Ventures, LLC. "She embodies the values we cherish at Uhai and will be a great advocate for the brand."
The benefits of this new partnership include discounted prices using Joyce's code – REJOYCE – at checkout; tutorials on loving and caring for your hair using Uhai products; as well as exclusive access to Joyce's affinity events which include deeper healthy hair journey conversations, product giveaways and special promotions.
Uhai is an all-natural beauty brand with high-quality African ingredients such as superfood baobab, coconut oil and shea butter, which deliver key h*************s and address dryness and breakage. Uhai has been featured in Essence Magazine, Allure Magazine, LA Times, Harpers Bazaar, Cosmopolitan Magazine and Zoe Report.