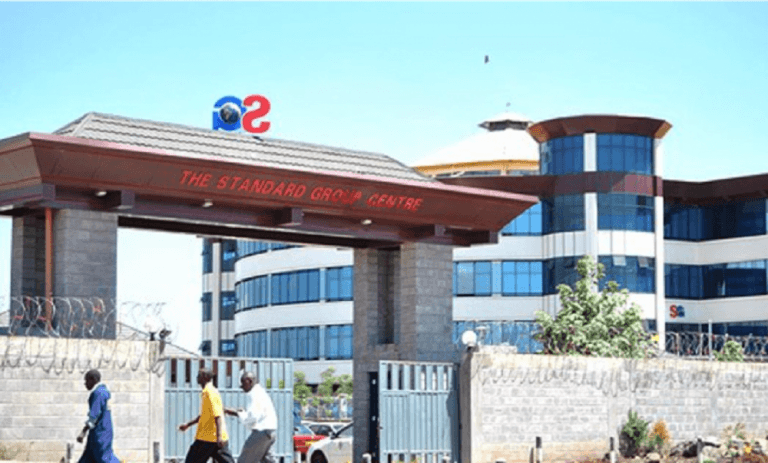 Tension is brewing up at Standard Group after the media house updated its editorial policy to accommodate the rising influence of social media as a court of public opinion.
The policy document seen by Business Today outlines the do's and dont's for Standard's editorial staff on social media and is tailored at protecting the company's image and commercial interests.
While some of the new guidelines make sense, others do not, and smack of curtailing the independence of the media stable's journalists from expressing their political views heading into an election season.
One that makes sense is a guideline that states," Standard Group employees should not state or reveal publicly how they vote or express support for any political party or personality,"
"Our audiences must be able to trust the integrity of SG programmes and services and be confident that outside activities of our journalists, presenters, programme makers do not undermine the group's impartiality or reputation or that their editorial decisions are not perceived to be influenced by personal or commmercial interests.
The guideline makes sense as journalists are supposed to be neutral and appear to be impartial in political conversations.
The company has also asked its employees to avoid using d********y or offensive language on their social media accounts and to avoid criticizing or attacking colleagues.
Standard Group has also warned its staff about using the company's broadcast or audio content on their own social media channels in a way that might redirect traffic from the company's channels and straight to their own channels stating that such posts are in breach of copyright, which is true.
Grey Area
However, one of the guidelines is spelt out in a manner that might be interpreted the wrong way despite the media house's intention of wanting its journalists to refrain from taking stands on issues that the stable might want to cover objectively.
The Using Personal Accounts in a Professional Capacity guideline in the document explicitly states, "Standard Group employees should not express a view for or against any policy which is a matter of current political debate,".
This means that a Standard editorial staffer cannot take sides in the government's directive that all cargo from the Coast must be transported via the Standard Gauge Railway (SGR) despite it being cheaper to transport it by road.
No Sense
The policy document also explicitly states, "Standard employees should not advocate any particular position on a matter of public policy, political or industrial controversy, or any other 'controversial subject'.
This means that Standard journalists can't take a stand in the DJ Evolve s******g saga on their official social media accounts hence they cannot call for the p*********n of Embakasi East MP Babu Owino just like many other Kenyans have been doing after footage from the night of the s******g emerged showing the politician s******g the DJ.
"Disclaimers written in biographies such as my views not the SGs provide no defense against personal expressions of opinion on social media that may conflict with Standard Group editorial policy/guidelines," the document reads.
"If a member of staff only follows social media accounts reflecting on one point of view on a matter of public controversy then it might create the impression that the individual agrees with that particular view," reads the document.
"Likewise if a member of staff only follows social media accounts reflecting one point of view on a matter of public controversy that might create another impression. Such must be avoided at all costs," the document further reads.
That is not all, the media house has barred its editorial staff from writing about the company without specific, prior approval from the relevant head of department.
The new guidelines do not apply for non-editorial staff but they have been advised to be watchful of their social media activity to avoid bringing the company into disrepute.