The Kenya Union of Journalists has joined the push for better working conditions by journalists working for the Kenya Broadcasting Corporation (KBC), piling more pressure on the state broadcaster's management as it prepares to cover the general elections.
KUJ today issued a statement supporting the ongoing strike at KBC by workers affiliated to Communication Workers Union (COWU) and issued a new strike notice for its members to push for a pay rise.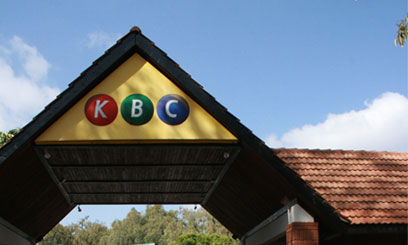 The (COWU) members went on strike yesterday, demanding implementation of a Collective Bargaining Agreement (CBA) agreed upon with management last month, which entitles them to 13.5% salary increment from July 2017.
"Kenya Union of Journalists (KUJ) expresses solidarity with employees of Kenya Broadcasting (KBC) who are on strike to push for better conditions of work," said KUJ Secretary General Eric Oduor. "In the meantime, KUJ had issued a strike notice to demand implementation of a return to work formula that was sign in March 2012."
He said it is high time the government took seriously plans to revamp KBC to discharge its constitutional mandate, and warned that KUJ would "ensure that operations of KBC are completely paralysed until the insensitive management wakes up from deep sleep."
KUJ employees at KBC had been promoted three job groups higher in 2010 but their salaries were never adjusted. The return to work formula agreed at the time has never been implemented. Secondly, KBC was directed to pay all employees according to the code of regulations that had been developed earlier but only three managers were earning according to those regulations.
KBC also agreed to have employees join a trade union of their choice, but Oduor says the corporation's managing director Waihenya has declined to sign a recognition agreement with KUJ.
KBC, being a state corporation guided by civil service pay scales, has found itself between ferocious unions and a rigid public service bureaucracy that would see it operations disrupted if both unions manage to sustain an industrial action simultaneously.