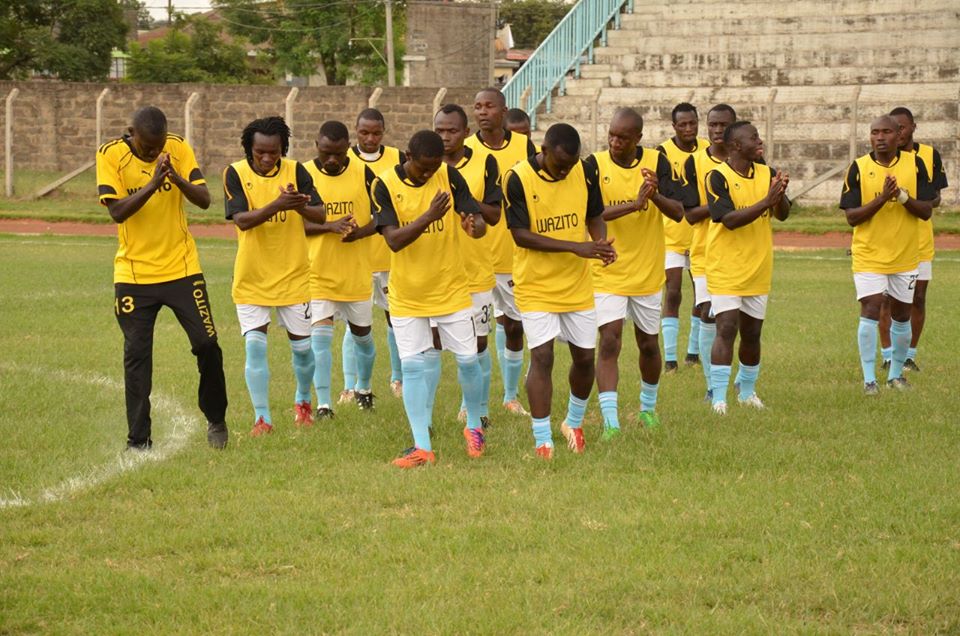 The battle to gain promotion to the Kenyan Premier League has intensified now that the National Super League is nearing its final stages. With nine games to go for most teams, it is easier to predict which teams are likely to gain promotion to Kenya's top tier league.
Business Today looked at the competition as it unfolds in the NSL and came up with predictions of teams that are likely to feature in the KPL next season. It is only the top two team that will be promoted.
Wazito FC
Currently at the top of the table, Wazito's transformation has paid off and it's currently the most feared team in the NSL. The transformation began when Swedish Investor Ricardo Badoer took charge of ownership of the club.
Mr Badoer has invested in the team's transformation and growth hand is still planning to do more for the club. Badoer continuously insists on how the players' salaries are never delayed hence motivating them to give their best on the pitch. They currently have 60 points after playing 28 matches and have a game in hand.
Just to show you how lethal Wazito is, they were robbed points for their win against Kisumu All-Stars for fielding a suspended player and are still topped of the table after the tie against Shabana FC was awarded to them after it was called off for fan violence. In fact, Wazito is tipped to cause problems to top KPL teams next season.
Ushuru FC
The team is sponsored by the Kenya Revenue Authority so, like Wazito, financing is the least of their problems. Currently sitting second, Ushuru is only a point shy of league leaders Wazito who have a game in hand.
Ushuru has had a tremendous season so far losing only 4 games, drawing 8 and winning a whopping 17. They have even collected more points against their title rivals Wazito, winning the first leg by two goals and settling for a goalless draw in the second leg.
If the league was to end today, then Ushuru will be guaranteed to play in the KPL next season but they face competition from Kisumu All-Stars and Nairobi Stima. They have played in the KPL before so they are well aware of what to expect should they earn back to the top tier.
Kisumu All Stars
They are the only side that is yet to concede a defeat at home. The Moi Stadium in Kisumu has been a slaughterhouse as no team has successfully managed to beat Kisumu All Stars at the stadium. The only team that came close was Wazito who thrashed them 4-0 only for the Federation of Kenyan Football (FKF) to strip them of the points for fielding a suspended player.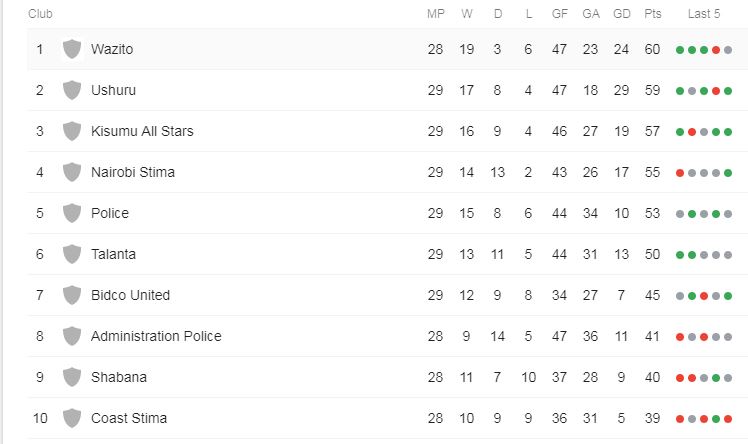 Under coach Francis Oduor, All-Stars has surpassed expectations as they fight for promotion. They currently are not in a perfect position to gain promotion but are only two points behind Ushuru FC. To their advantage, however, they are yet to play Ushuru at the Moi Stadium, Kisumu. If they maintain their form at home, then there is a possibility that Ushuru FC will experience the wrath of Kisumu All-Stars in their slaughterhouse.
Nairobi Stima
After beating Wazito, Nairobi Stima has been tipped to compete for promotion. They have lost the least matches amongst all the NSL teams. Not even Wazito or Ushuru have lost fewer matches than Nairobi Stima. They have lost 2, drawn 13 and won 14.
It is clear that losing is not Nairobi Stima's thing but the numerous draws they have had has cost them a chance to be among the top two teams.
Read: Bob Collymore not leaving Safaricom – for now
Well, with 9 matches left to play Nairobi Stima have a chance of making it to the top two if they reduce the draws and tun them to wins. They are only 4 points shy of making it to the promotion zone.
Other teams that could make it too are Police FC and FC Talanta.