[dropcap]T[/dropcap]o appreciate the troubles Nakumatt supermarket is going through, just walk into its Moi Avenue branch in Nairobi. It's a hungry store, literally, with its shelves yawning at shoppers, who trawl them for products that are fast-disappearing.
Across Moi Avenue, Tuskys, Nakumatt's rival in the budget segment, is doing big business, happy to welcome the hundreds of shoppers who can't find commodities at Development House. "I wanted to buy tissue but can't find a single piece," said Becky Kerubo, who runs a career consultancy on Development House, which houses Nakumatt on the ground floor. "I have had to go across to Tuskys Pioneer. I don't know what's happening to them."
Such scenes are replicated in many towns in Nakumatt outlets across the country. Cases of shoppers abandoning trollies midway their shopping because they can't find certain items have become common, rekindling memories of the Uchumi situation a few years ago.
Nakumatt, so far the biggest retail chain in the region in terms of branch network and turnover, has been experiencing cash-flow problems, which are now threatening to bring it down to its knees if funds are not pumped in in good time.
The retail giant currently saddled in debts amounting to about Sh18 billion with stores running on nearly empty shelves. It is not clear how the supermarket found itself in this financial hole, but management experts point to over-expansion that tied down most of its cash into capital goods and internal fraud through which many supermarkets lose millions of shillings. The Supermarket which has so far closed three outlets in Uganda, has been reaching out to external help to get it out of its current financial rut.
Sleepless nights
And it's been a tough assignment for Managing Director Atul Shah, who leads the family's interests in the company. "I have not enjoyed my sleep, meals or immediate family time in a long time and I shall only rest when we are out of the woods," he said recently.
It seems he will lose lots of sleep and family time going by recent happenings: while creditors are now going for its neck, financiers and suppliers are shunning. Some suppliers, including landlords have sought to wind up the company over unpaid debts running into hundreds of millions of shillings.
There are strong indications that investors are uncomfortable pouring funds into a strongly held family business with corporate governance controls.
As a consolation, but a signal of how thick things have become for the once-giant retailer, the government has initiated mediation talks that to have banks help in restructuring the troubled supermarket chain, which is staring at liquidation.
Trade Permanent Secretary Chris Kiptoo has recently with representatives of eight banks in a move that could lift the company out of debt and force it to reform its business model, which would include hiring professional managers and reducing family control on key strategic decision making.
The government intervenstion came in the wake of a second petition seeking to have Nakumatt Holdings Ltd declared insolvent for failing to pay over Sh60 million under an agreement reached with Gold Crown Beverages for the supply of tea leaves. The company manufactures Kericho Gold, London Fruit and Herb and Baraka Chai tea leaves brands and it says its efforts to have the debt paid have been fruitless.
African Cotton Industries, which supplied baby diapers, is also in court over a Sh70 million debt.
Nakumatt, which has been downsizing in recent months, also owes various landlords and suppliers millions of shillings. Some of its property have been confiscated by the Thika Road Mall, which says it is owed Sh50 million in rent arrears.
While the government is keen to rescue the supermarket chain from going under, it has ruled out a straight bail out, further complicating its recovery. Being a privately held business, government bailout would be hard to package.
The search for funding, through a strategic investors has been tedious and frustrating. Nakumatt was expecting a six-week phased injection of Sh7.7 billion from an unnamed private equity fund beginning March this, but failure to secure the money has caused widespread product stockouts and seen it delay employees' pay.
Strategic investor
The retail chain's gross debt more than tripled to about Sh18 billion in 2017 from Sh4.2 billion in 2011, piling pressure on operations and resulting in long payment delays to suppliers. Suppliers are the lifeblood of any retailer, a relationship is fueled by regular payments which Nakumatt has been unable to honour.
The retailer is donning a brave face even as the windfall of the Sh7.7 billion deal has been delayed and slow operations are hurting its cash flows. Nakumatt expected to pocket Sh4.1 billion by the end of March and Sh3.6 billion balance by June this year to complete the purchase of 25 per cent of its stake. It unclear why the strategic investor pulled out.
The retailer's management recently announced plans to close several non-performing outlets to rein in its expenses and reduce the liquidity pressure it is facing.
Nakumatt in February closed its Ronald Ngala Street branch in Nairobi, citing years of low sales from the downtown shop in a high cost business environment, and has also closed one of two warehouses along Mombasa Road.
Analysts say Nakumatt is walking the path that Uchumi Supermarket went through over ten years ago when it bit the dust and was forced to close for one and half months in 2006. With a branch network of over 60, the retailer is by all means a giant, prompting some to say it is too big to fail since its collapse would have serious ramifications on the economy.
Some market analysts claim it would be bigger than Chase Bank and Imperial Bank combined. The retailer employs over 3,00 people in Kenya alone and is used to channel products from many producers including farmers. This is why the government is working hard to ensure the retailer stays open.
Last month, Nakumatt Holdings embarked on an accelerated restructuring programme aimed at cutting operational costs by Sh1.5 billion annually.
Mr Shah said the new operating strategy has been developed to provide a recovery platform and replace growth-driven Nakumatt 2.0 strategy rolled out in 2010.
Under the strategy, there are plans to close several of its poorly performing branches in Kenya and Uganda and open new branches at carefully selected high traffic locations.
Nakumatt's Regional Director Thiagarajan Ramamurthy left the retailer in April after the organisational restructuring. Initially, it looked like a major restructuring but later it emerged that the management shake-up was the end game of its financial troubles. Ramamurthy has since joined Bidco Africa as Chief Executive Officer.
The management shift preceded acquisition of a major stake in Nakumatt by the undisclosed strategic investor, who was expected to pump in the billions, but has since developed cold feet.
The retail market in Kenya hasn't been so pretty lately. Virtually the big players in this industry are struggling. Tuskys, has also closed two of its city centre branches, citing low traffic. Uchumi has had its own share of problems and is working on a recovery plan under its chief executive Julius Kipngetich. As this happens, Choppies, the South African retailer that bought out Ukwala, is beginning to reposition itself for a bigger share of the retail market in major towns in Kenya.
Raid on upmarket clientele
But for Nakumatt over ambitious expansion may have conspired with new foreign entrants that appear to be eating its lunch. US-based global retailer Wallmart entered the market through its South African subsidiary Massmart, taking up some of Nakumatt's high end clients.
To fight back it went head to head with Massmart's Game stores at Garden City, and  opened several branches, hitting a high of 63, with its latest at NextGen Mall, Nairobi, in December last year. Besides, French giant Carrefour also opened shop in Karen, targeting the same upmarket clientele, and hurting its Karen branch.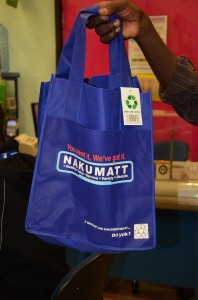 In retail, players fight to maintain and grow market share and one of the ways of doing this is increasing branch network. In this game, visibility is psychologically important, but can eat up lots of cash and leave supermarket running on empty, as Nakumatt is painfully learning.
Initially, Kenya's formal retail market was dominated by family-owned businesses such as Nakumatt, Tuskys and Naivas and listed Uchumi. With these local supermarket chains struggling with huge supplier debt estimated at Sh40 billion, reduced foot traffic at prominent locations and tough competition, the family-model has been put under the spotlight. Tuskys had management conflicts and ugly boardroom wars between family owners which spilt into courtrooms.
Big squeeze on operations
The big players in the retail industry have been borrowing heavily for their expansion drives and now find themselves in a tight liquidity situation. They have opened some branches in places where there is high competition and headcount is limited just to intimidate their rivals. With that kind of arrangement, the supermarkets have started experiencing slowing profitability and big a squeeze on their operations.
Mr Peter Muga, a family business expert at the Institute for Family Business says Nakumatt's woes could be related to its family ownership structure, which limits the scope of management ideas that come from professional managers and creativity that a diversified board can stimulate.
"Nakumatt, for example, has become so big that for all practical reasons it needs other stakeholders the family members might not have," says Muga. "Once you become a multinational, you can't sit around a table over lunch and prudently make a decision for the business."
The retailer had planned to list on the Nairobi Securities Exchange (NSE) as early as 2012 to raise capital and spread out ownership but abandoned the idea in what analysts see as the emotional attachment the Shah family has on a supermarket they have nurtured from a small shop in Nakuru dealing in mattresses to a regional monster.
Listing would have killed two birds for Nakumatt as a business and its management, as it were. First it would bring in inexpensive capital from a slew of investors for expansion and offsetting some of its ballooning debt. Second, and perhaps most important, it would have brought in new shareholders and board members to inject in fresh ideas needed for its next phase of growth in a highly dynamic industry being dictated by self-conscious customers and mobile technology.
Nakumatt's trouble has been a very poorly guarded secret. First it would cover-up its financial problems in fancy strategic plans but soon it became like a pregnancy that could not be concealed, as shelves steadily became empty, one product at a time. This reduced traffic to its stores as shoppers were not assured of a whole basket of items in its shops.
As Ms Kerubo returned to her office on Development House, carrying some items in a branded Tuskys polythene paper bag, the lift appeared to push her further up and away from Nakumatt which sits on the ground and first floor, as if it knew she really was runnng away from it.
"These guys (Nakumatt) are going down by the way. You can't find many items on the shelves. Why are they killing such a big supermarket?" she wondered loudly as the lift opened on 13th floor. Interestingly, she had wrapped around her shopping bag and carried it as if to hide the branding on the paper.
If you shop at Nakumatt you look either cool or someone one of means and many people will deliberately display its bags.
Nakumatt, being a high-end supermarket, gives shoppers some kind of class definition. Nakumatt offers ambiance as well, manifested in huge shopping alleys and some items that you would only get in big shops in Dubai. With options few and far between, shoppers like Kerubo are being forced to overlook class for convenience.
That's how Nakumatt built its huge clientele: creating some coolness about itself which gave shoppers a pride that keeps them spending their money at its stores. But that reputation is hanging in the balance where coolness is being replaced with frowning faces.
In its situation, very few lenders are willing to listen to its managers and management is hoping that the government could at least cajole some banks to sympathise and bail it out.