Tuskys takes over Nakumatt supermarkets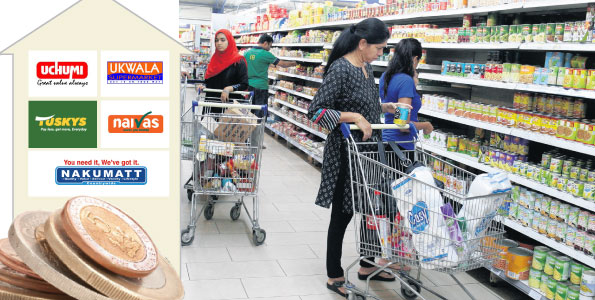 Tuskys supermarket has taken over the management of its biggest rival Nakumatt in what is seen as an attempt to rescue Kenya's biggest retailer from collapse.
The two retailers are said to have signed a merger deal geared at helping revive Nakumatt whose shelves have been empty for a long time in a unique strategic deal between rivals. Nakumatt, with retail stores in Kenya's major towns, will now access stock from suppliers using Tuskys supermarkets' goodwill and value chain.
The brands will remain the same but Tuskys will provide managers to offer leadership. It not clear whether its a merger, buyout or just management partnership.
It is understood that Nakumatt Managing Director Atul Shah and his family have agreed to cede shareholding to new financiers. "This is a home grown solution. The deal will allow Nakumatt access stock immediately and once it has stock then it can get the cash flows to remain afloat," a source familiar with the deal is quoted as saying by The Standard newspaper.
If the deal goes through and works out, it will be a huge boost for the Tuskys brand which could make it the biggest and most successful retail chain in Kenya today.
Nakumatt's cash-flow problems have seen it taken to court and in some cases face the auctioneer's hammer in Uganda.  The retailer has been unsuccessful in finding financiers to pump in cash to pay huge debts pulling it back.
Most of its suppliers have stopped deliveries, leaving most of its shelves empty, and forcing it to close some of its most affected branches including its newest high-end store at NextGen Mall on Mombasa Road. Under the circumstances, Nakumatt has been staring at death as it lost customers to its rivals, mainly Tuskys, Naivas and Choppies as Uchumi is also facing a supplier revolt over delayed payments.
Longhorn to dispose stake in Law Africa Publishing
Law Africa Publishing Limited, a regional legal and paralegal publishing giant founded in 1999 by legal scholar Katarina Juma, will cease to be a subsidiary of Longhorn Publishers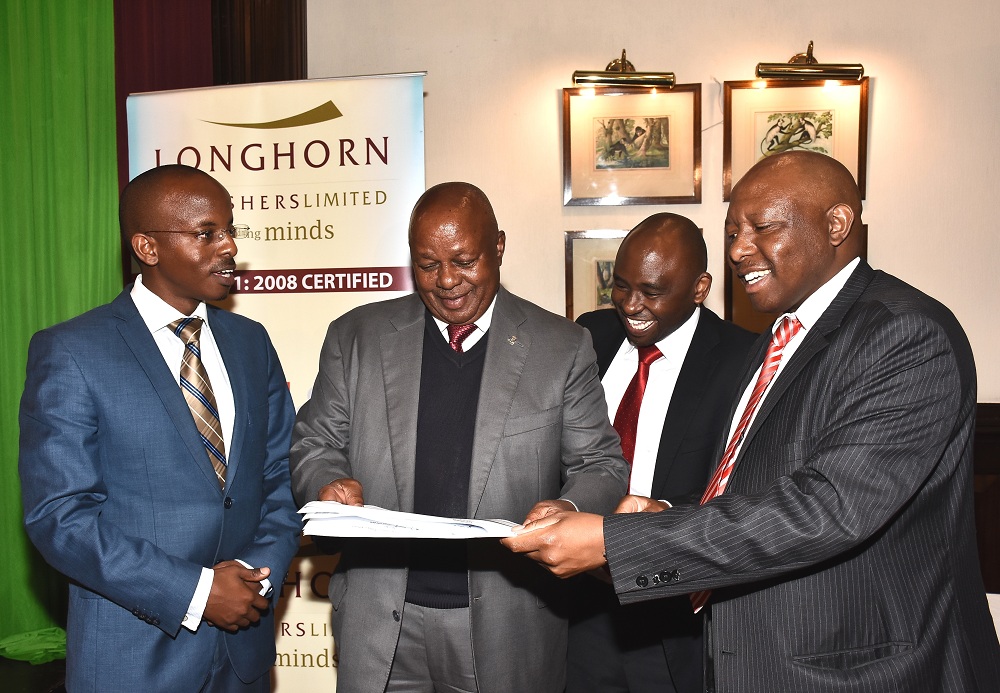 Longhorn Publishers has announced plans to sale 92% of its issued share capital to Law Africa Publishing Limited.
The proposal, which will be tabled shareholders at the Annual General Meeting on December 8, 2017 at a Nairobi hotel for approval, which pave way for the board to negotiate, prepare and execute any documents and make any arrangements and filings necessary to give effect to the deal, according to a notice issued by Longhorn Publishers.
The move follows receipt from a prospective purchaser of a letter of intent to purchase such shares, the company says.
Law Africa Publishing Limited, a regional legal and paralegal publishing giant founded in 1999 by legal scholar Katarina Juma, will cease to be a subsidiary of Longhorn Publishers.
During the AGM, shareholders will also be asked to approve the proposed sale of a parcel of land, LR 209/5604 owned by Longhorn Publishers.
Shareholders will also be required to decide on whether to re-elect Susan Nkirote Omanga, Raymond Nyamweya Ondieki and Truphosa Kwamba-Sumba who will require by rotation at the meeting but being eligible, have offered themselves for re-election.
In September, Longhorn Publishers announced a 29% increase in net profit for the 2017 full year to Ksh 134 million up from Ksh 104 million in 2016 which chief Executive Simon Ngige attributed to a decline in operating expenses and improvement in other markets that include Zambia, Malawi and Rwanda raking in 30% of the revenue.
The firm also recorded a 9% decline in operating expenses as turnover remained flat.
Going forward, Longhorn, which mainly publishes primary school text books, seeks to diversify into digital products, reference books and tertiary books  to mitigate potential risks around the changes in the Kenya school curriculum, which is anticipated to take effect next year.
"Our sales of digital products have more than doubled in the previous financial year. We have developed proprietary eLearning platforms and digitized over 300 products including Longhorn eBooks Store, Longhorn eLearning Platform, Kamusi Kuu ya Kiswahili and Kiswahili ya Karne ya 21 applications which are now available worldwide on various digital platforms," Ngige said.
The firm plans to spend Ksh 200 million to digitise books in digital strategy.
The company has proposed a final dividend of Ksh 0.29 per share in respect of the financial year ended 30 June 2017 as recommended by directors, which would be payable on or before 7 March 2018 to shareholders of the Register of Members as at the close of business on 8 December 2017.