Absa Bank Kenya on Monday unveiled the first phase of a refurbished mangrove boardwalk in Kwale, repaired using poles and planks made from plastic waste generated during the bank's brand transition to Absa.
The bank collaborated with Lorna Rutto of Eco-post Limited in the recycling project that reprocessed over three tonnes of plastic waste from its rebranding project which consisted mainly of brand signage. The project was executed in partnership with Base Titanium.
"Plastic waste is a huge menace accounting for over 20% of an estimated 22,000 tonnes of solid waste generated in Kenya daily. As we have seen with this boardwalk, it can be disposed sustainably and partnerships such as this particular one with Absa and Base Titanium are playing an important role in actualising this," said Ms. Rutto.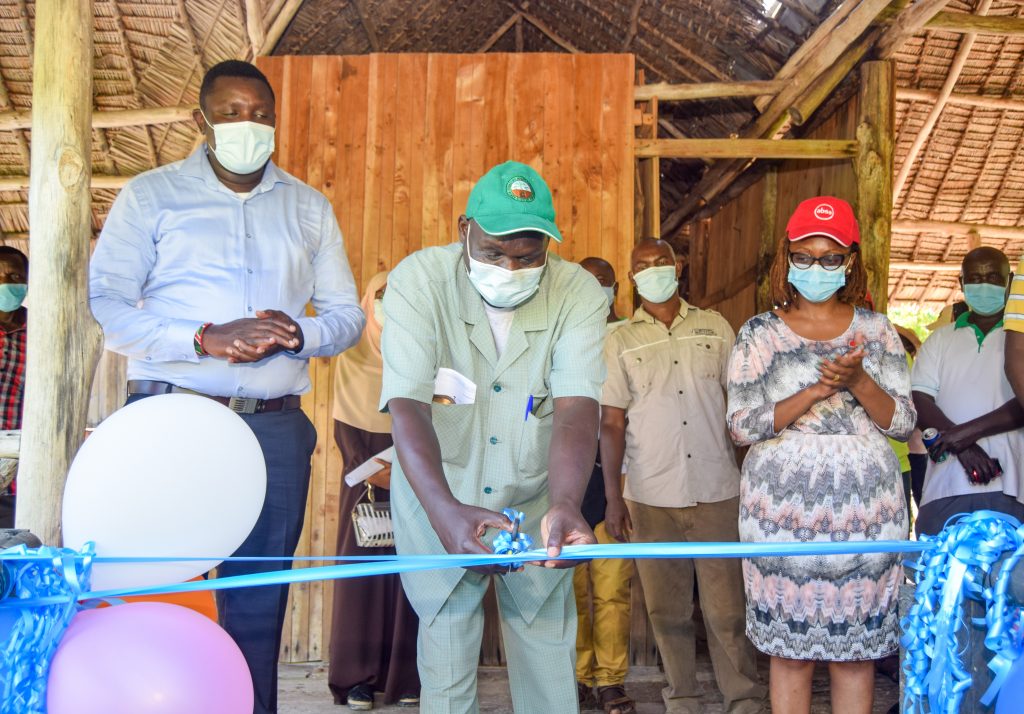 Speaking during the handing over ceremony of the Gazi Mangrove Boardwalk to the community, Absa's Head of Responsible Business Partnerships and Sustainability Jane Waiyaki-Maina lauded the collaborative effort and affirmed the bank's dedication towards driving the green economy through sustainable practices.
"As a bank, we have committed to operating in a sustainable way that protects the people, the environment, and the well-being of our communities. This entire initiative is captured under SDG 12(responsible consumption and production), which is one of our priority goals, as we seek to reduce our carbon footprint. We are steadfast in finding solutions to deep-rooted societal, economic, and environmental challenges and this inspires us to embrace the power of collective action by working together with our business partners and communities in order to make a meaningful impact."
The boardwalk is run by Gazi Women Group, a community-based organization located in the South Coast of Kenya at Gazi Bay, Kwale County. It enhances ecotourism in the area, generating income for the community while boosting their involvement in conservation efforts.
"This boardwalk not only helps to conserve the heritage of the mangrove conservancy but also elevates the coastal tourism ecosystem. We are therefore delighted to have been part of this project which promotes sustainable consumption and production culture while fostering economic activities," added Ms. Waiyaki.
Micah Muema Superintendent Environmental Programmes at Base Titanium said, "As an organization, we are guided by the principle of reduce-reuse-recycle, which aims to protect the environment by preventing pollution, maximizing resource efficiency and encouraging responsible behaviour in others."
"We are delighted to see the completion of the first phase of this boardwalk makeover because it is more sustainable and durable after the wooden clamps were replaced with materials made from recycled plastic which can withstand damage by the elements particularly saltwater and rain," said Muema.
This initiative enables the bank to contribute to SDG 4, 8, and 12 respectively as part of the recently launched commitment and strategy to contribute towards the attainment of the Sustainable Development Goals (SDGs) while impacting society in the right way.
The second phase of renovation which will cover 300 meters of the 500-meter boardwalk, is expected to commence soon.