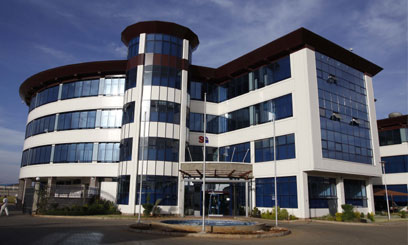 Disquiet was at tipping point at Standard Group on Saturday after a long-serving member of staff succumbed to COVID-19.
The long-serving non-editorial staffer who has been with the company since 2007, lost his life to the pandemic prompting the company to scale up its protective measures.
Up until now, no Standard employee had lost their life to the pandemic which has now hit home and claimed the life of a popular member of staff.
In an e-mail to employees, the company informed all other members of staff and reiterated the need to observe health guidelines as the country is not yet out of the woods.
Standard had instructed all its employees to resume operating from their work stations after implementation of a shift system flopped.
The company first put employees into 7-day shifts and later into 14-day shifts before abandoning the system in favour of resumption to normalcy.
COVID-19 & Media Industry
The media industry has been susceptible to COVID-19 since March which could be attributed to journalistic assignments that require interactions with news sources and interviewees.
Television shows production sets are also potential time bombs due to close interaction between actors and crew members.
In July, Citizen TV anchor Jeff Koinange tested positive for the virus but he has since recovered. Before him, Citizen TV Senior Political Reporter Stephen Letoo also tested positive for the virus but has recovered as well.
Still in July, BBC Africa Presenter Ian Wafula also tested positive for the virus while Mediamax was forced to seal one of its floors at DSM Place after a staffer tested for COVID-19.