Weeks after the National Transport and Safety Authority called for the prosecution of SWVL CEO and co-founder Mostafa Kandil, the tech company has appointed a General Manager for Kenya.
The technology firm SWVL has appointed Dip Patel to fill the position in a move advised by SWVL's intent to add greater expertise and a deeper knowledge of the technology start-up space in the country.
Patel's appointment also serves to solidify SWVL's presence in the country and their commitment to helping develop a reliable and efficient technology platform serving mass transit systems for the Kenyan commuter.
He brings broad experience from the vibrant technology start-up space in Nairobi.
Until his appointment at SWVL, he was the Head of Growth at Apollo Agriculture – a Kenyan technology company that helps small-scale farmers maximize their profits. Prior to that, he served as Uber's Country Manager in Kenya having started as the company's first Marketing Manager for East Africa, a role that saw him contribute to the brand's launch and growth in the region.
His success led him to an Operations and Logistics Manager position at Uber through which he launched state-of-the-art support centres focusing on driver growth and engagement across East Africa.
Mostafa Kandil, SWVL Co-Founder and CEO, announced the appointment saying that SWVL is excited to bring Dip on board to head the Kenyan business.
"We see the Kenyan commuter market as one with great potential and with a gap that we are working to fill using technology. We, therefore, needed to carefully select an individual with extensive experience in the Kenyan tech space and a passion for impacting the daily lives of commuters. I am sure we have made the right choice," said Kandil.
Dip is a Kenyan national who grew up in Nairobi, pursued tertiary education abroad and returned home where he is pursuing his passion for implementing technological solutions to impact people's daily lives.
He holds a Master of Science degree in Accounting, Organisations and Institutions from the London School of Economics and Political Science. He also has a Bachelor of Arts degree in Economics and International Politics from Vassar College in New York and an International Baccalaureate Diploma from the Aga Khan Academy in Nairobi.
NTSA, SWVL Duel
In its quest to halt SWVL's activities, NTSA has written to the Director of Public Prosecutions (DPP) Noordin Haji and Inspector General of Police Hillary Mutyambai raising concerns over the Egyptian company's modus operandi.
Also, read: Top 5 Real Estate Companies to Invest With in 2020
NTSA says the bus hailing app company has been operating illegally and working around regulations in the capital.
The Authority is sustaining the argument that SWVL is yet to acquire a license from the authority and the Nairobi County Government.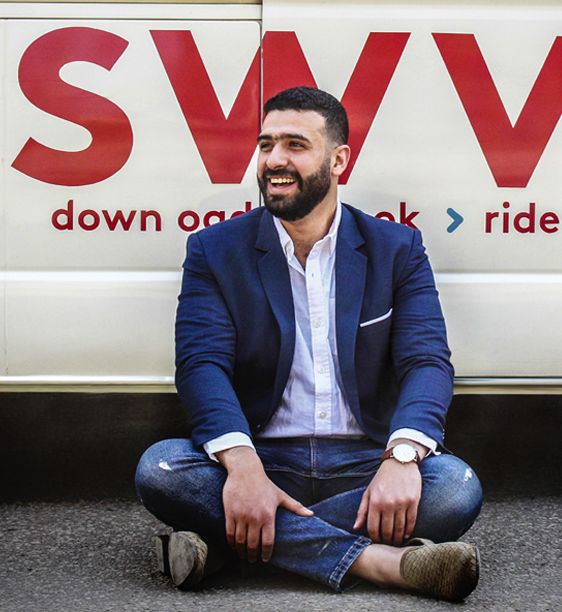 NTSA claims that the problem with SWVL is that it has been operating on a tour service license but benefitting commercially from public commuter routes which require a different permit. This has led to NTSA arresting SWVL drivers and impounding their vehicles.
Due to the disruptions occasioned by the NTSA arrests, the company had to assure users in January this year that it was still in operation.
This came following reports in December that the travel company which had jumped into the chaotic matatu industry was leaving the Kenyan market.
In September NTSA announced blacklisting specific vehicles operating under SWVL and Little Shuttle companies and invalidating their licenses.
"The vehicles under these hailing app companies acquired a Tours Service Licence (TSL). The authority notes that Little Shuttle and Swvl are operating the vehicles contrary to the provisions of the PSV regulations," said NTSA Director General Francis Meja.
He said that the two companies would only be able to operate when they comply with the PSV Regulations.
The move however raised eyebrows since the companies had been in operation for more than 6 months leading to doubts as to whether NTSA was acting in good faith.