Clubs including Kericho's Zoo FC and Nairobi-based Mathare United face expulsion from the Football Kenya Federation Premier League (FKFPL) after refusing to endorse FKF's media rights deal with StarTimes.
Announced ahead of the season, the seven-year deal worth $1.1 million (Ksh122.4 million) a year saw StarTimes granted exclusive TV and digital broadcast rights for the top-flight. Having refused to endorse the agreement, Zoo FC and Mathare are yet to play their first fixtures of the new season with the league entering its third match week.
Champions Gor Mahia and Ulinzi Stars had also refused to sign the deal, although Ulinzi has since agreed to come on board. Gor has been kept busy by continental fixtures in the CAF Champions League, amid reports of an internal split at the club over the Startimes deal.
Dubbed 'rebel' clubs, they maintain that clubs retained broadcast rights which they wanted to be sold through a private company similar to the Kenya Premier League (KPL) Limited, whose contract to manage the top-flight expired in 2019.
Sources told Business Today that honchos at FKF were frustrated with the clubs after they maintained hardline stances despite countless overtures.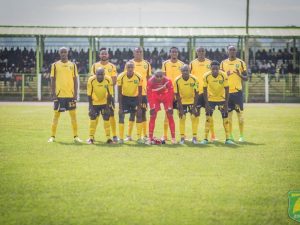 The federation had written to the clubs seeking to convince them to accept the deal. 15 top flight sides who endorsed the deal have already received grants of Ksh2 million each.
READ>>>>>Behind Closed Doors: FKF Premier League Gets Greenlight to Kick Off
FKF maintains that it has full ownership of the rights which it traded to the Chinese broadcaster.
The federation is considering expelling the teams citing disruptions caused to the fixtures schedule for the season.
StarTimes cannot broadcast the matches of clubs which haven't endorsed the deal, throwing their plans into disarray.
Clubs also cannot get paid by StarTimes for matches played against the 'rebel' clubs, further piling pressure on Zoo and Mathare bosses to accept the deal.
An expulsion of the clubs is, however, sure to spark heated protests from fans and other interested parties in Kenyan football.
Mathare and Zoo being community clubs both enjoy large grassroots support in their respective bases.
It would also inevitably lead to protracted court battles, with Zoo and Mathare unlikely to accept expulsion or relegation to the National Super League (NSL) lying down.
Having been dogged by scandals for years, the fallout would not look good for FKF President Nick Mwenda's administration.
A section of officials at FKF, including in the powerful National Executive Committee (NEC), are said to consider the fallout as an opportunity to revert back to a 16-team league, down from the current 18.
In such a scenario, Zoo FC and Mathare would be the casualties.
Supersport, the league's last broadcast partners, terminated their contract with the KPL in 2017 after the league was expanded to 18 teams.