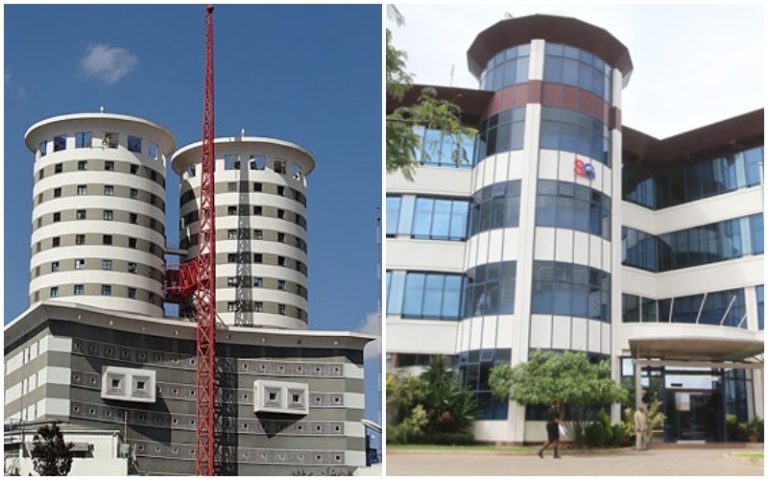 Media houses Standard Group and Nation Media Group were among the day's biggest losers at close of trading at the Nairobi Securities Exchange (NSE) on May 31.
On the last day of May, Standard Group saw its share price decline to Ksh27, representing a 10% slump.
The media group that owns KTN, Standard Newspaper and Radio Maisha had posted a share price of Ksh30 in the previous session.
NMG dropped to Ksh54.75 from the previous day's trading of Ksh57, a 3.95% decline in stock price. The media house's slide made it third on firms that recorded the highest plunge on the day.
The two are among the top media houses in the country, running a variety of entities encompassing print, TV, radio as well as digital platforms.
[Read: A cup of blueberries keeps the heart at beat]
Separating Standard Group and NMG on the decliners tab was Uchumi Supermarkets.
At a slump of -4.65%, Uchumi's share price settled at Ksh0.41 on Friday.
The company in charge of the bourse, NSE Plc, was also among the day's losers, slotting in at fourth on the list.
NSE Plc shed 2.32% to close May, and the week, at a stock price of Ksh12.65.
On the other hand, Sanlam Kenya was the day's biggest mover improving by nearly 10%.
Sanlam ended at Ksh19.65 to top the gainers chart. From its previous price of Ksh18, the insurance firm improved by 9.17%.
Ironically, two different firms from two different sectors tied in second for the companies that made positive gains.
WPP Scangroup and Eaggads both registered identical gains, rising from Ksh11 to Ksh12, a 9.09% improvement for both firms.
Unga Group ticked upwards by 9.08% to settle at Ksh37.25 while Co-op bank rounded off the top five with a 8.26% bump to Ksh12.45.
[See Also: Why Sub-Saharan Africa firms are prone to financial crime]