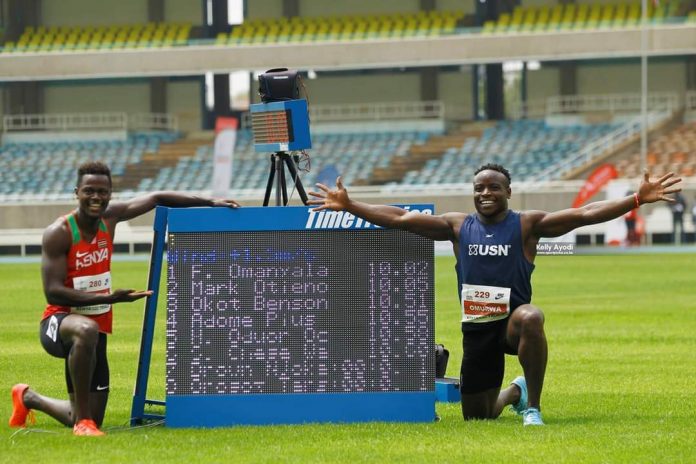 As of Wednesday, June 16, Mark Otieno did not have spikes to race with in the Olympic trials to select Kenya's team for Tokyo 2020. He had to borrow a pair from young Ugandan sprinter Tarsis De Gonya.
At the Kasarani Stadium a day later, he ran an Olympics-qualifying time of 10.05 in the Mens' 100M final, closely beaten in a photo finish by national 100M record holder Ferdinand Omanyala who ran a time of 10.02.
The duo's impressive times were heralded as a great moment for Kenyan athletics, which hasn't traditionally excelled in sprints compared to mid and long-distance races.
Otieno couldn't hold back his joy after the race, thanking God and those who had supported him along the way, especially his wife.
"I would have despaired had I not believed that I would see the goodness of the Lord in the land of the living. Today was the last opportunity I had to qualify for the Olympics.
"As of yesterday, I didn't even have running spikes but God came through. I am going to the Olympics!" he wrote.
The two athletes are now in line to represent Kenya at Tokyo 2020 in the Mens' 100M, although Omanyala will have to wait for Athletics Kenya (AK) to make a decision on whether they will relax a policy that bars athletes who have served suspensions for doping from representing the country.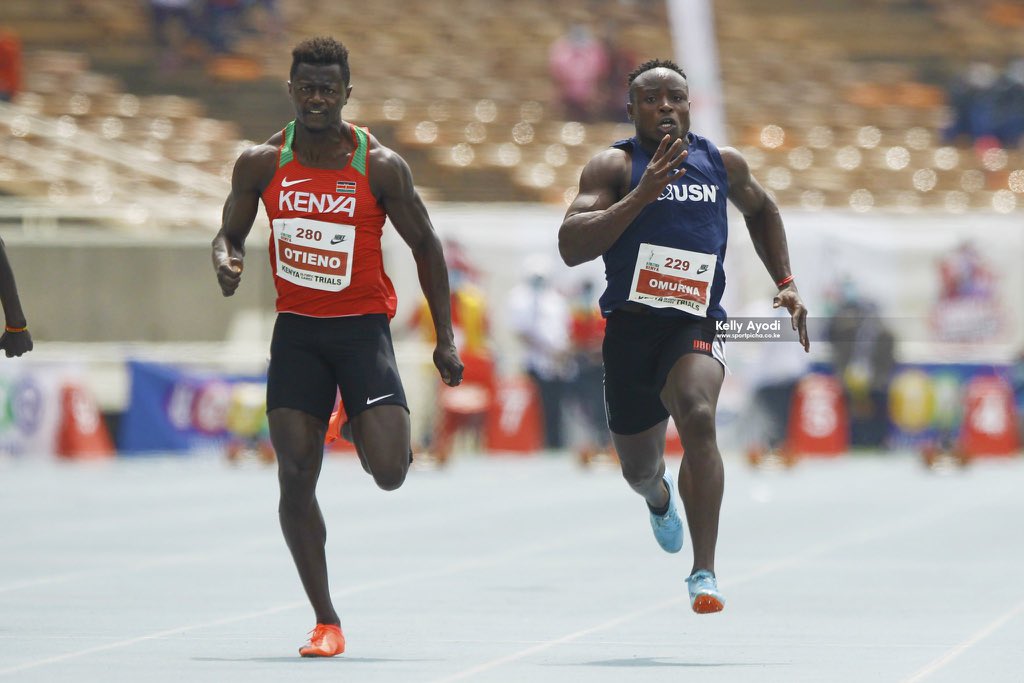 Omanyala in 2017 served a 14-month suspension after being found guilty of taking a prohibited substance. He insists he swallowed a painkiller without knowing it contained a banned substance, and has pleaded with AK to give him a second chance.
Earlier this year, he ran a national record time of 10.01 at the Made of Champions Grand Prix in Nigeria, but wrangles within the Nigerian federation meant the time wasn't ratified immediately.
It has since been updated on the World Athletics website as a national record, but AK is yet to ratify it.
Omanyala has previously stated that he would consider his options if AK remained unwilling to allow him to represent Kenya – including changing nationality or competing as an independent athlete in various events such as the Diamond League series.
"I want to tell them (my doubters) that one day I'll make you proud. I'll win a championship that you don't believe a Kenyan can win," he stated in an interview after winning the qualifying race as he called for more support.