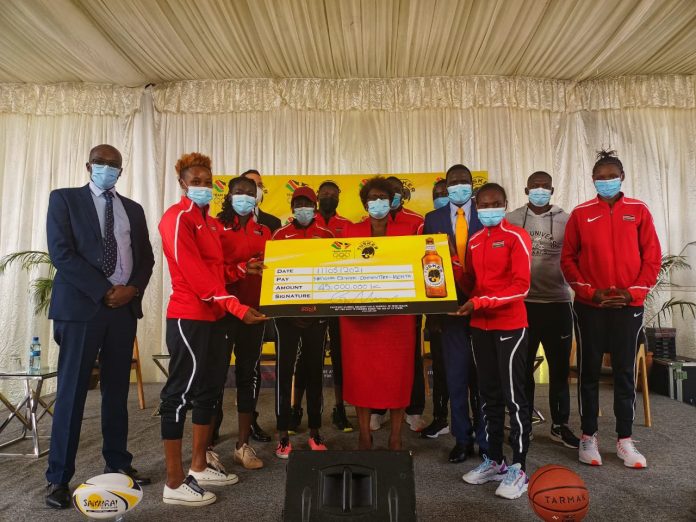 Team Kenya on Tuesday, May 11 received a major boost in their preparations for this year's Olympics in Tokyo, securing a sponsorship from Kenya Breweries Ltd (KBL)-owned Tusker Lager.
The deal worth Ksh45 million makes Tusker Team Kenya's Official Sponsor, and comes after the National Olympic Committee – Kenya (NOCK) in January announced a partnership with the Kenya Charity Sweepstakes (KCS). Other than than Ksh10 million towards preparation for Tokyo, the KCS deal will also see NOC-K receive 10% of net games revenue from Kenya Charity Sweepstakes from 2021-2024 when the games will again be held in Paris.
As of Wednesday, May 12, only 72 days remain to the global showpiece which will be one of its kind in more ways than one. Covid-19 restrictions mean that there will be implications for teams and organizers alike – including complicated travel plans, limited crowds, calls for postponements and questions over preparedness .
NOC-K boss, Olympics legend Paul Tergat, noted that the Tusker sponsorship would go a long way in supporting Team Kenya including teams in bubble camps and those eyeing qualification. The team is currently made up of over 90 qualified athletes – with NOC-K hoping to take a team of at least 100 athletes which would be the country's largest ever.
"This sponsorship speaks to the brand's continued commitment to the growth and development of athletics and sports in general in the country,
"We are pleased that KBL has continued to stand by us, even now, under the tough COVID-19 environment. It shows that, indeed, KBL is passionate about sports and the value it brings to the country. This sponsorship will no doubt be very important in preparing the team which will be representing us in the games," Tergat stated at an event held to announce the sponsorship.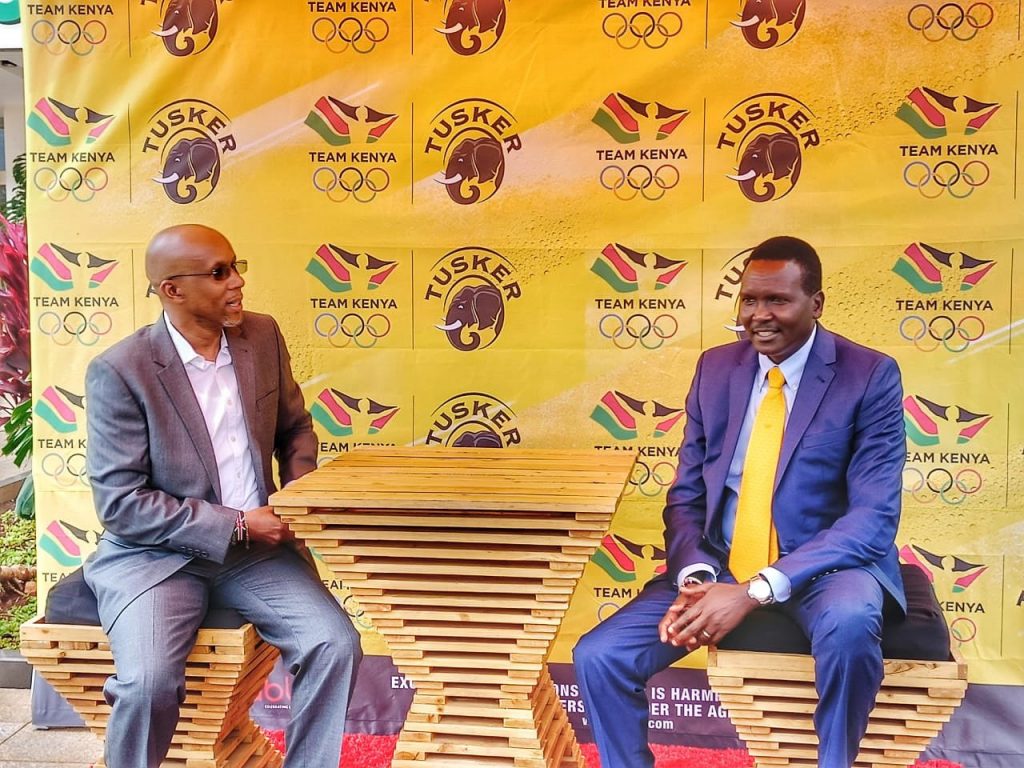 KBL Managing Director John Musunga alluded to KBL's history of supporting sports and athletes in Kenya, asserting that it was a long-term commitment.
"Kenya Breweries has been at the vanguard of connecting with Kenyans through sports. Our footprint in different sporting disciplines from athletics, football to golf and rugby dates back decades.
"We are confident the partnership with Team Kenya is another great opportunity to express our continued support for our sports men and women as they represent us in Tokyo," he stated.
The Tokyo Olympics will run from 23rd July to 8th August 2021 and will be watched by millions around the world. In Kenya – an athletics powerhouse – crowds will be cheering on a star-studded team that includes World Marathon Record Holder Eliud Kipchoge, volleyball star Jane Wacu and the sevens rugby team.
Sports Cabinet Secretary Amina Mohammed had promised the government's full support to the team at the launch of an event to launch the 100 day countdown, as well as Team Kenya's official website, in April.
"Our athletes take inspiration from Kenya's unique strengths as country through its beauty and people," she stated.