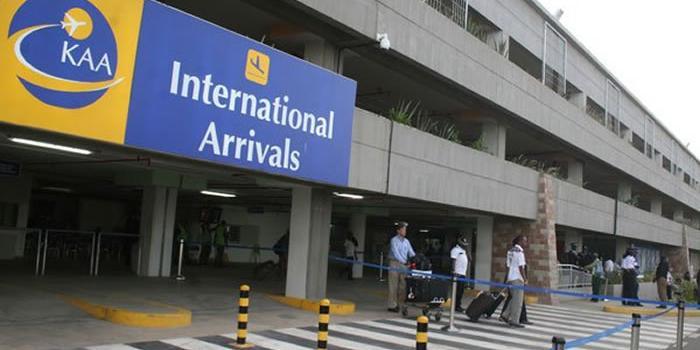 Three senior Somalia government officials were refused entry at the Jomo Kenyatta International Airport in Nairobi on Tuesday for lacking visas. The officials were told to obtain visas at the Kenyan embassy in Mogadishu before they are allowed into the country.
Hours later, authorities in Nairobi closed down five Hawala companies on Tuesday belonging to Somalia nationals. Somalia's Radio Dalsan reported both cases and even received calls from the delegates who were denied entry into the country.
The delegates lacked visas but were carrying with them their diplomatic passports. According to the Somalians, some of their colleagues travelling on international passports were allowed in. They also said to Radio Dalsan that Immigration officials at JKIA told them that they should have obtained visas at the Kenyan embassy in Mogadishu before proceeding.
Those denied entry into the country are Junior Minister of Water and Energy Osman Libah and legislators Ilyas Ali Hassan and Zamzam Dahir.
Traditionally, the three would have been allowed in with their diplomatic passports and given visas at the port of entry.
According to a senior Somali official, who travelled in with a foreign passport, the delegates were told by Kenyan authorities at the airport that the plan of allowing them in with diplomatic passports had changed. The Kenyan authorities further informed the three delegates that they should have obtained their visas at Kenya's mission in Somalia. Mogadishu also claims it is not aware.
This is a b**w from Kenya to Somalia alongside the closing of 5 Hawala companies. The Hawala companies are mostly used by Somalis in Nairobi to send and receive money to and from Somalia.
The last time the government blocked Hawala was in 2015 because of the Garissa University a****k. In fact, in 2015, the Kenyan government ordered the national shutdown of the money transfer agency.
During the shutdown, a significant portion of Kenya's population was affected, including the huge number of refugees hosted in urban centres and the refugee camps throughout the country.
Kenya has also stopped direct flights to Mogadishu. Planes to and from the Somalia capital have to make a stopover at Wajir Airport for checks.
It is not clear whether the latest moves are an escalation of the diplomatic tiff sparked by Somalia's oil exploration plans amid a dispute in the Indian Ocean territory.