Power, Lord Acton once wrote, tends to c*****t and absolute power corrupts absolutely. But while these words referred to the sort of authority granted to leaders, the Kenya Electricity Transmission Company (KETRACO) deals with a different sort of power.
KETRACO is the state corporation that is electrifying Kenya. The government may give promises of delivering universal access to electricity by 2022; it is KETRACO that works to implement this promise.
Incorporated in 2008, KETRACO began operations in 2009. This means that now, the firm is 10 years old.
It has been a decade of highs and lows, KETRACO Managing Director Fernandes Barasa tells Business Today.
Since 2009, the electricity transmission company has managed to lay transmission lines that are 2,364 kilometers long.
Barasa says this is significant as before KETRACO came on board, the country had 3,330km of transmission lines. "So, since independence until 2009, we had 3,330km. That is 50 years plus. In 10 years, 2,364km. That is really significant."
In total, the KETRACO MD says 29 new transmission lines have been laid by the firm. Alongside them also are associated sub-stations. "Our transmission lines are high voltage, and so too are the sub-stations," he says.
[Read: CrossBoundary Energy Access unveiled as Africa's solar power solution]
The transmission lines vary by function, with some being power e********n lines. This means that these lines originate from a generation point.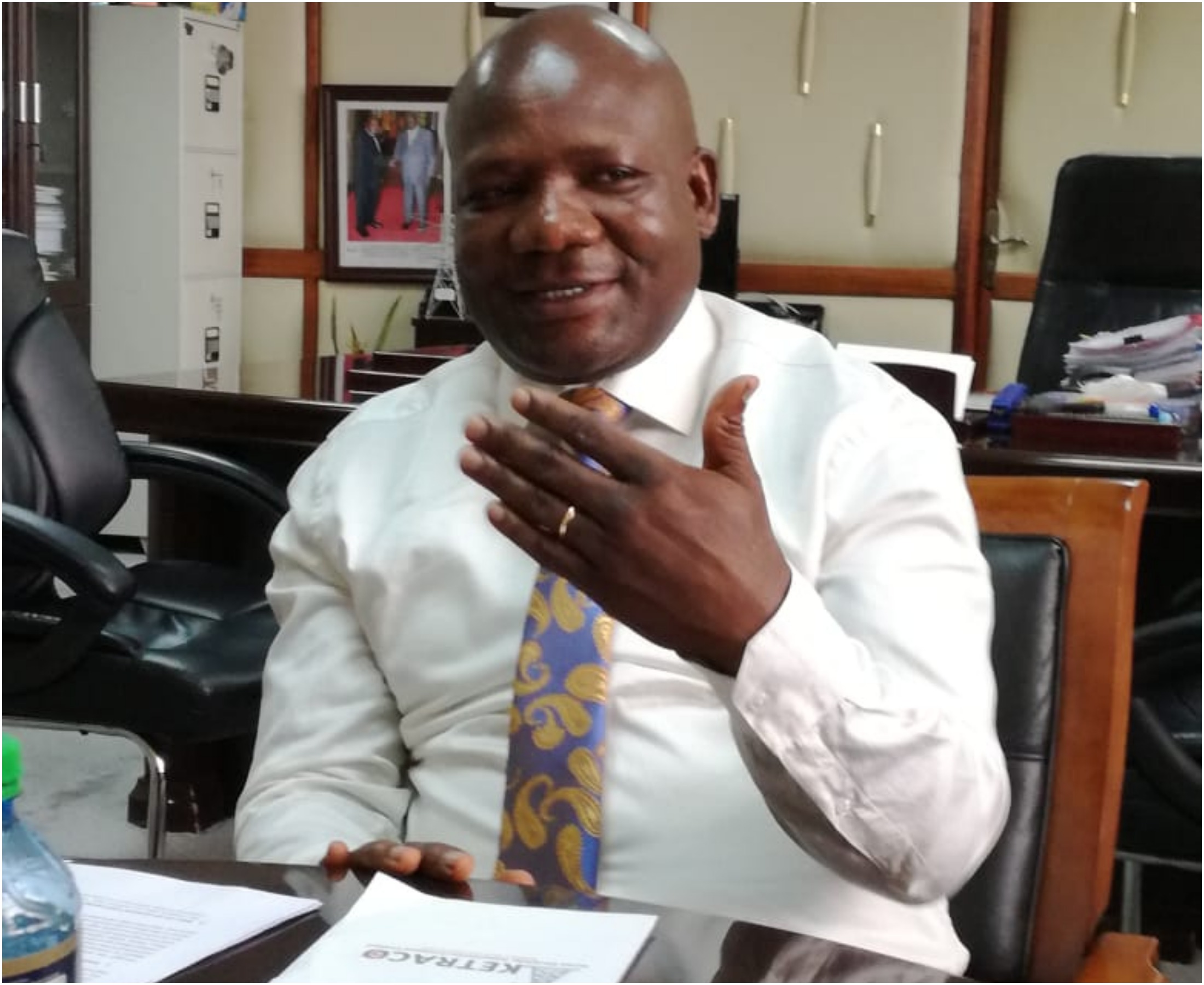 Other lines take power to areas that are not on the national grid. "For example, areas like Garissa and Lamu were depending on (diesel power) generators."
And then, there is the regional inter-connector lines, such as the 612km Kenya-Ethiopia line, known as the Eastern electricity highway project. "The project is going on well and we expect it to be commissioned in 2020."
All this is geared towards ensuring the country receives what Fernandes Barasa calls "stable, reliable and quality" electricity power.
KETRACO Challenges
When it comes to challenges, the KETRACO MD says wayleave acquisitions, as well as v*******m and funding, pose some problems.
Wayleave acquisitions refers to the purchasing of a part of the land where the transmission lines pass through.
Barasa says, "When you look at the wayleave acquisition policy, we don't necessarily buy 100% of the land. We register an easement and compensate the corridor where the line is traversing."
The wayleave compensation corridor depends on the line. A 400kilovolts line requires 60meters; 30m either side. Lines of 132kv need 30m of 15m either side of the transmission line.
"But land owners will want you to compensate them 100% for the whole portion of land, and yet they can still use the rest of the land."
In order to solve this, the firm has at times had to engage higher levels of government so as to find a resolution. "For example in Kajiado, they had to come in and give direction because the line had been stopped for almost three years."
At the same time, succession rows within families sometimes mean it is not clear who should be compensated for the land, thus the need to wait for authorities to resolve the rows.
V*******m, of raw materials such as steel and copper, has also been dragging back KETRACO. This issue, Fernandes Barasa says, has been escalated to the relevant authorities.
"We are also trying to see how we can bring on board other stakeholders within the areas so as to sensitize members of the public on the importance of the transmission lines," he adds.
As refers funding, the man at the helm of KETRACO says that delays may sometimes be occasioned when monies are not disbursed on time.
[Read: Five banks sign up to pilot mobile loans app for MSMEs]
KETRACO relies on counterpart funding from governement. Most of its projects are largely externally funded but the State provides counterpart funding for wayleave acquisitions. "Because of competing initiatives within government, you may find that counterpart funding sometimes delay."
The delays cause renewed negotiations with land owners over the compensation, which has to wait a little longer.
Future plans
KETRACO, beyond spearheading the universal access to electricity by 2022, is also intertwined with the Vision 2030.
"Vision 2030 is on making country an industrialized nation. KETRACO is an enabler, looking at the industrialization aspect," says the KETRACO MD.
"There's no way you can have an industrialized nation when you have issues with power. Power must be stable, available and quality"
So far, he says, KETRACO will deliver that dream through the high voltage lines.
"For Kenya to be an investment hub in the region, power should not be an issue."
The company also expects that within the next three years, around 7,000km of transmission lines within the country will be achieved.
As of now, the firm has 2,300km under construction, and has already completed another 2,300km. Over the next three years, we have planned another 4,000km."
The KETRACO MD also says that within the short term, the company will have created enough impact in society to be both respeccted by the public as well as become attractive to prospective employees.
"I'm very confident that KETRACO is well positioned. In the next five years, we'll be a different outfit, that blue chip where everyone will be yearning to work for in terms of strategic importance and how we'll have transformed the lives of people through providing power that is stable, reliable and quality."
[See Also: Want to look younger? Try the trending Obama hairstyle]