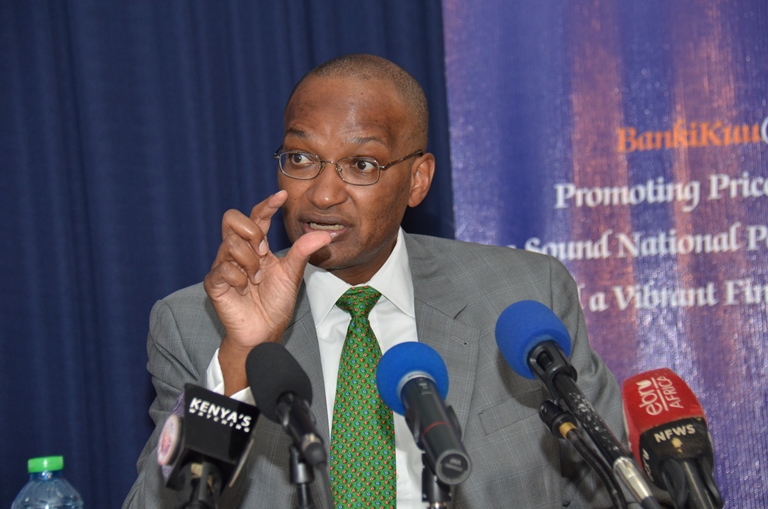 Small and medium enterprises have been the foundation of Kenya's resilient economy amidst a prolonged and precarious political process.
Central Bank of Kenya Governor, Dr Patrick Njoroge, says the services sectors of wholesale & retail, transport & storage and real estate have exhibited strong growth to counter the sluggish performance of manufacturing and agriculture.
"These three services sector are mainly driven by the small and medium businesses and they really have been the backbone of the resilience and recovery," said Njoroge, a day after CBK's Monetary Policy Committee released its monthly report.
The MPC noted that credit to the private sector marginally grew by 2% in the 12 months to October compared to 1.7% in the 12 months to September.
"Notably, credit to the domestic trade, manufacturing, and real estate sectors grew by 12.6%, 10.2% and 10% respectively, to October 2017," says CBK Governor.
Njoroge further says that contrary to the popular narrative, local investors have stabilized the money markets by increasing investments despite the political environment.
He says foreign investors in the Nairobi Securities Exchange constitute only 25%, "and these include institutions from our neighbours."
"The Government securities market, for instance, is four percent foreign and the rest of us, 96%, are local (investors). These, I think, are astonishing numbers."
The economy is expected to grow at 5.1% in 2017, with the three SME-driven sectors contributing 18 percent to the GDP.