A six-year-old first-grade student from Tanzania has set the internet abuzz after creating a computer learning game called EthanMan. Ethan Yona, the superhero character in the game, developed the android app at Jakata Kikwete playground at Kidongo Chekundu, Zanzibar, to mark the celebrations of the Day of the African Child on June 6.
The character that is based on himself is super talented, writes inspirational books, creates learning games and takes kids on multi learning journeys. Speaking with journalists during the launch, Ethan's mother, Irene Kiwia said Ethan started working on this project while he was a five-year-old kindergarten pupil as a result of his passion for games and learning.
Impressed with her son, she sought a company that would enable him to attain his ambition. She managed to get a consulting company that deals in education technology, i-Learn East Africa, which created the first animated book known as "When I Grow Up.
The EthanMan app is available for downloads on android play store for kids to read books, play games and keep up with the EthanMan creator, Ethan Yona. "He has been very energetic, enjoys learning new things and loves playing games," Ms Kiwia says. "One day he told us that he would like to create his own superhero character based on his qualities."
She says Ethan is a super-talented boy who can be anything he wants to be, "like a football player, a rock star, an engineer and so on and that's how the idea of a super hero character came about."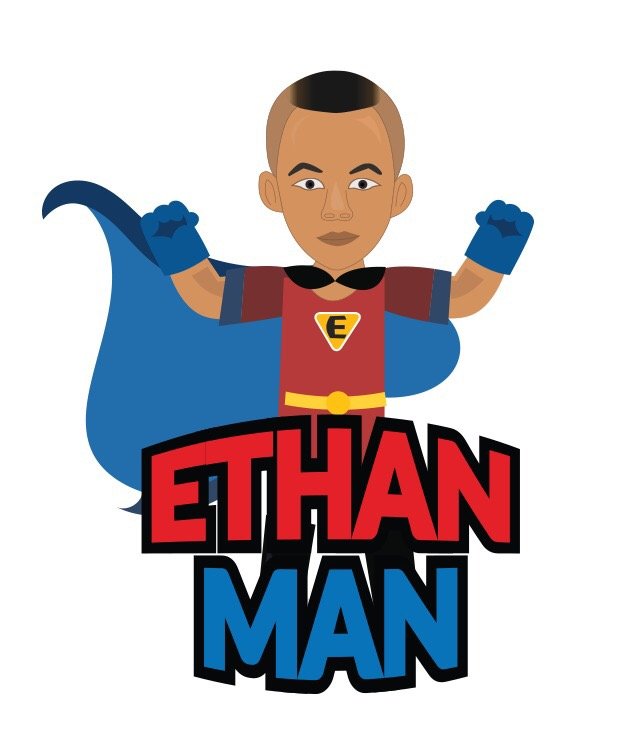 Managing Director at i-Learn East Africa, Noelah Ntukamazina, said: "We were so excited to work with Ethan on this project. It was fascinating that such a young kid would want to do such a big thing. We wanted to be a part of it from the word go."
"Being an educational consulting company we saw the learning potential that this project will impart in children. Ethan's contribution in designing the book is admirable," he added.
Also the Chief Executive Officer of Tujenge Tech, said he was involved in the supporting Ethan's initiative. Mr Joseph Singano added: "When we were approached to develop EthanMan games and the app that will house the games and books, we were thrilled."
"Being a part of such an extraordinary project was what got us into technology to start with. Our role was to integrate the EthanMan character and his many talents into a platform that will be easy to access and create a great user experience for kids," he added.
The Head of Corporate Affairs at Tigo Mobile Company that was among the sponsors of the Africa Child celebration, Woinde Shisael, said that her company is impressed with the innovative mindset of children and promised to continue supporting them.