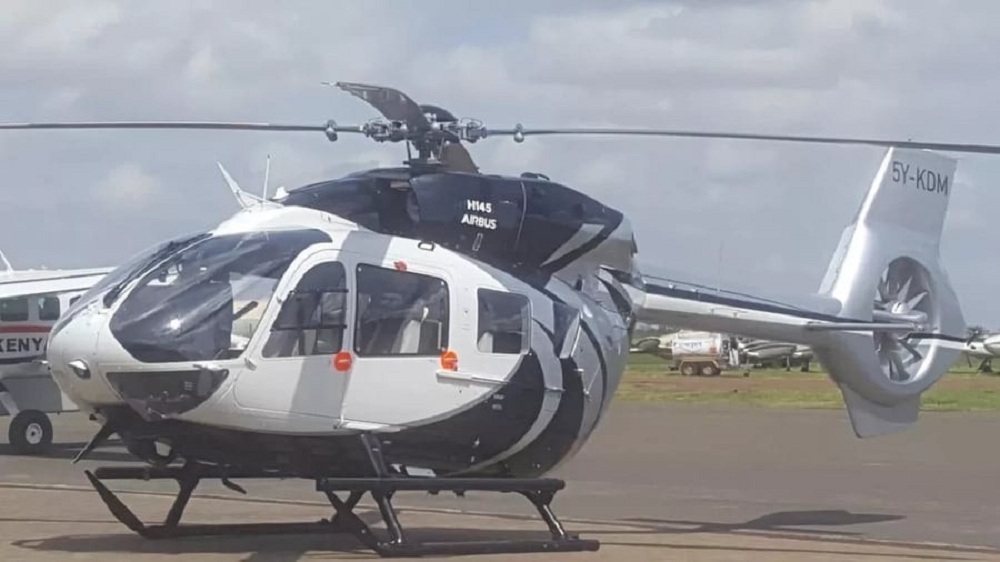 Deputy President William Ruto's Ksh 1 billion Airbus H145 helicopter has further expanded his wealth profile. It comes hot on the heels of his acquisition of various properties across the country including the 680 Hotel and Hotel Boulevard in Nairobi.
He also now owns a 60% stake in Mediamax Network Ltd, a firm previously controlled by President Uhuru Kenyatta's family, and is said to be planning to launch another media house.
He, however, says he is ready to be subjected to a lifestyle audit as demanded by NASA leader Raila Odinga, even as his allies led by Elgeyo Marakwet Senator Kipchumba Murkomen claim the exercise ordered by President Kenyatta targets him.
"William Ruto will be among the first to submit himself for a lifestyle audit. I can see the media already has done some work on me. I was expecting that the next day they would focus on someone else but it looks like it stopped on me. I thought the lifestyle audit was meant for everybody," Ruto told delegates during the 43rd Mwalimu National Kenya Secondary School Heads Association Annual Conference on June 20, 2018. He accused the media of seeking to profile him in isolation.
Murkomen, who is also the Senate Majority Leader, is accusing individuals in the Office of the President of seeking to undermine the DP.
"The lifestyle audit is meant to target a specific person. You cannot do lifestyle audit for political expediency. It is a scheme by a clique of people, Uhuru's kitchen cabinet. It will flop because it is being pushed with a specific result in mind," said the senator.
Ruto, who on Monday pitched tent in Nyamira county where he told off Opposition leader Raila Odinga over his criticism of his frequent travels, has, however, appeared unperturbed and is concentrating on what is seen as strategic tours of key counties in Central, Coast, Nyanza and Western to consolidate his support.
He denies he is politicking and that he is under instruction from the President to inspect and launch development projects across the country as his principal assistant.
Ruto will be the candidate for the Jubilee Party in 2022 elections, according to a 2013 pre-election pact, and his acquisition of the ultra-modern chopper which is equipped with night vision capabilities is seen as key to his campaign.
The DP used the chopper, which is normally packed at Wilson Airport in Nairobi, on his trip to Kisii on May 25 shortly after it arrived in the country following customisation. The DP also has three other helicopters.
Designed to deliver excellent performance throughout the flight envelope, Airbus' H145 is the latest member of its 4-tonne-class twin-engine rotorcraft product range – with designed-in mission capability and flexibility, especially in high and hot operating conditions.
Compact in size, this helicopter's small footprint and large, flexible cabin make it the aircraft of choice for a variety of civil missions, according to the company.
The H145 is always "ready for duty," capable of being equipped with a modern mission management system for law enforcement operations.
It is part of Airbus' multi-purpose EC145/BK117 family, from which some 1,100 rotorcraft are in service worldwide – logging a combined total of more than four million flight hours after being acquired by militaries, governments, businesses and private clients around the world.
Previously known as the Eurocopter EC145, the Mercedes­-Benz Style helicopter was first launched in 2002 and can carry up to nine people. In Kenya, Ruto becomes the first civilian to own it.