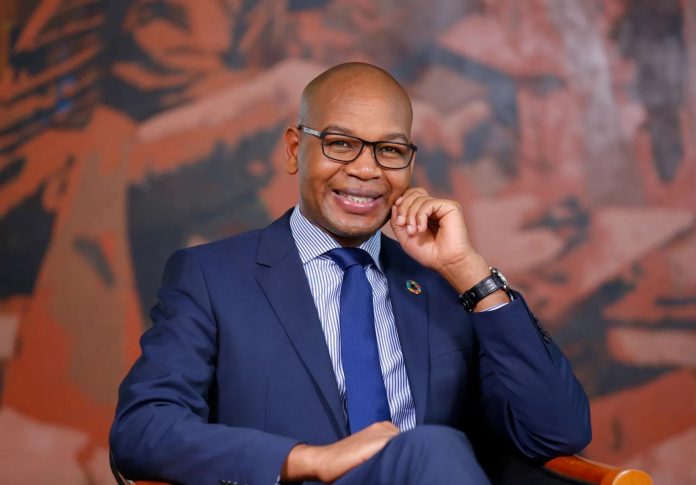 Joshua Oigara has been confirmed as the new Chief Executive Officer (CEO) of Stanbic Bank, replacing Charles Mudiwa. Mudiwa is slated to retire as Stanbic Bank Kenya's CEO effective December 1st, 2022 after more than two decades in various roles at the lender.
Oigara is one of Kenya's most recognizable executives owing to his 9-year stint at KCB – one of only two Kenyan banks with Ksh1 Trillion+ ($10 billion+) balance sheets. He left Kenya Commercial Bank (KCB) Group in May, six months ahead of his scheduled exit. Oigara was replaced by Paul Russo, who previously ran KCB subsidiary National Bank of Kenya (NBK).
The 47-year old Oigara will be taking from Mudiwa who spent five years at the helm of Stanbic, part of South Africa's Standard Bank Group. As he exited, the bank credited him with leading the bank's digital transformation in Kenya and unlocking growth in profitability.
READ>>Direct Flights to Tokyo On The Cards as Kenya, Japan Cozy Up
"Under his leadership, the bank has grown tremendously in profitability, moving to position 7 from a starting position of 9 in December 2017. Additionally, Charles has championed the bank's transformation agenda, driving digitization  and building of new capabilities," Stanbic noted in a statement.
Stanbic posted a 37 per cent growth in profit after tax to Ksh4.8 billion in the six months to June 2022. The increase in profit from Ksh3.5 billion in H1 2021 was largely attributed to growing revenues on the back of sustained economic recovery, with total income for the half-year rising to Ksh15.2 billion up from Ksh12.4 billion in a similar period last year.
"Today, over 98% of new accounts are opened digitally, 80% unsecured loans are disbursed digitally and 100% transactions at the Tea Auction in Mombasa are done digitally with the dominant share through Stanbic's electronic billboard, all thanks to Charles' leadership," the bank also highlighted.
Oigara graduated from the University of Nairobi (UoN) with a Bachelor of Commerce degree and also has an MBA from Edith Cowan University. Besides KCB, he has served in senior finance roles at Bidco Africa, Bamburi Cement and the Kenya Bankers Association (KBA). He was credited with steering KCB's growth as its net profits rose from Ksh14.3 billion in 2013 to Ksh34.2 billion as of December 31, 2021.