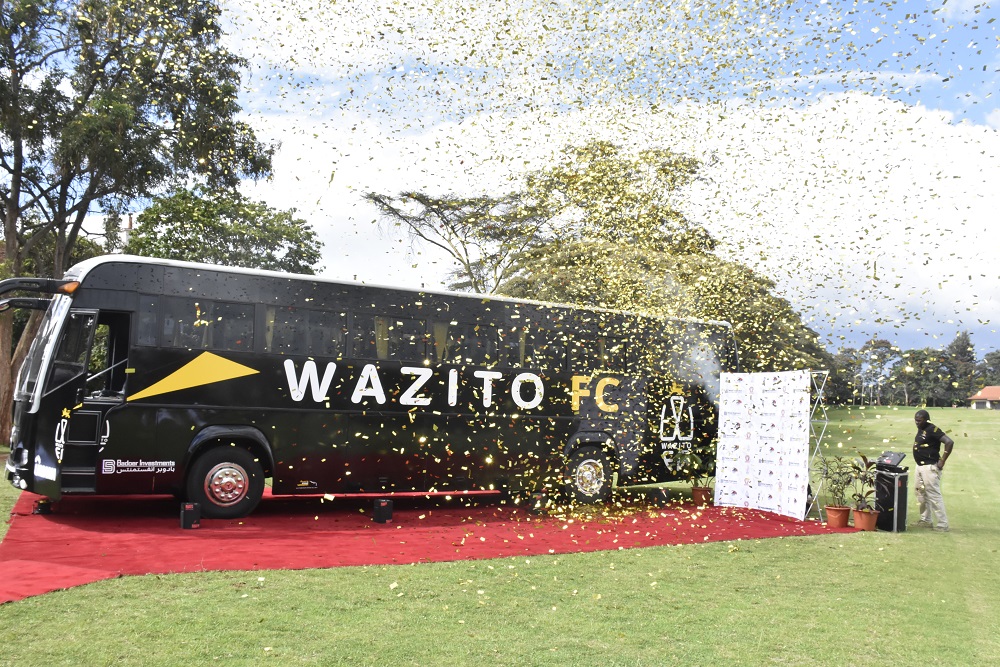 Wazito FC journey to elite status began the way a lot of these things begin: in 2018, a cigar-smoking Dubai-based investor silently approached the team's founders and reached a deal to acquire a controlling stake in the club.
But it is only in the last few months that Wazito Football Club players and managers began to understand that Ricardo Badoer was up to something big. His vow to transform Wazito FC – a National Super League calibre team relegated from the Premier League – has gathered momentum with the club getting world-class jerseys; and constant lashing whenever they under-perform.
The team's determination is paying back as Ricardo opens his wallet further, rewarding the team with a brand new Mercedes Benz worth Ksh12 million. The 45-seater bus will be used for the team's transport to and from training and match fixtures.
[ READ: Investors lose millions as another housing project collapses ]
Ricardo Badoer, the founder of Badoer Investments Limited and club's President, saluted the achievements of Wazito Football Club, which has a comparatively short history having been founded in 2011 and said.
"The boys have trained hard and devoted many hours practising their skills under the team coach Fred Ambani," he said when he officially handed over the bus to the team in Nairobi. "They have played enthusiastically and shrugged off a few lost matches and focused on the objective."
Wazito FC currently tops the National Super League table standings with 72 points from 34 matches played so far, with one game in hand. "This is a small step," said Mr Ricardo during the official unveiling of the bus at a colourful ceremony held at Windsor Hotel in Nairobi.  "The team is doing awesome. We want to go into the premier league as champions."
The ceremony was attended by Wazito founder Solomon Alubala, as well as players, fans and partners. "This is just part of the plans to grow Wazito FC. The bus will give us momentum to reach greater heights."
[ SEE: Safaricom gets bigger say in M-Pesa ownership ]
Ricardo,  flamboyant investor who also owns CD Ursaria club in Spain says Wazito FC team deserves "comfortable and safe transport in a prestigious Mercedes bus."
He said the bus will mirror the team's status and boost their already high morale. Wazito FC's bus is the most prestigious in Kenyan football, dwarfing those of Kenya Premier League's top teams, Gor Mahia and AFC Leopards.
[ READ ALSO: Why Kenya Airways CEO resigned before expiry of his term ]
But this gift means that there will be more pressure from Ricardo, who has sponsored live streaming of Wazito matches through MadGoat TVand has been ruthless whenever the team underperforms.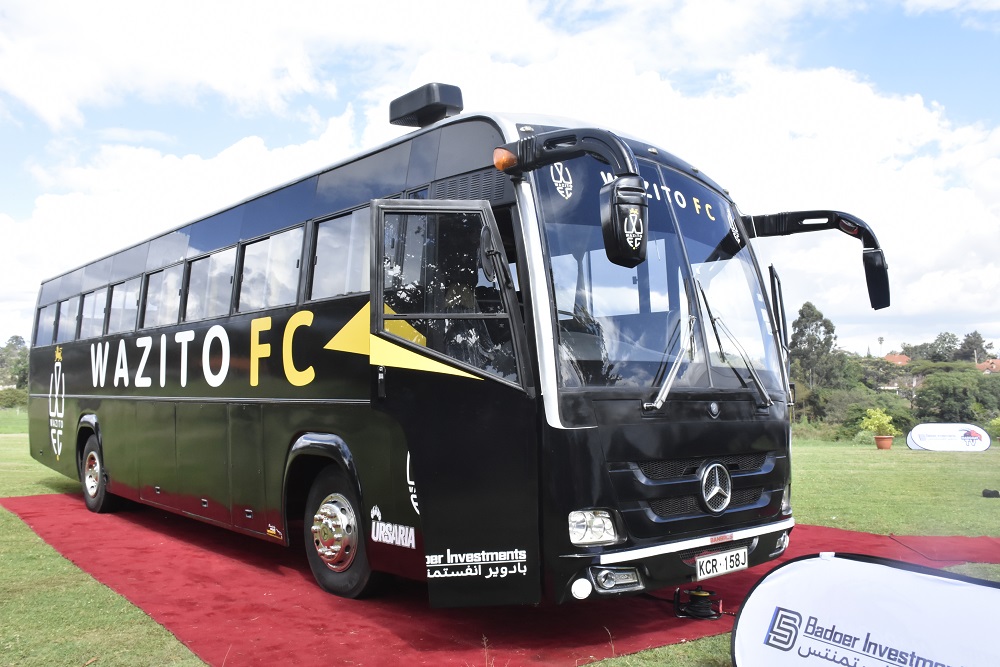 Wazito FC was founded in the year 2011 by merging the University of Nairobi college team and a group of alumni. Over the years, the Club has grown beyond University of Nairobi by incorporating other like-minded people from other universities and colleges.
The team currently trains at the Camp Toyoyo grounds, but Ricardo has promised to build a state-of-the-art stadium and football academy for it.
[ NEXT: Billionaire sports fan gives Kenyan basketball a shot of Ksh100 million ]