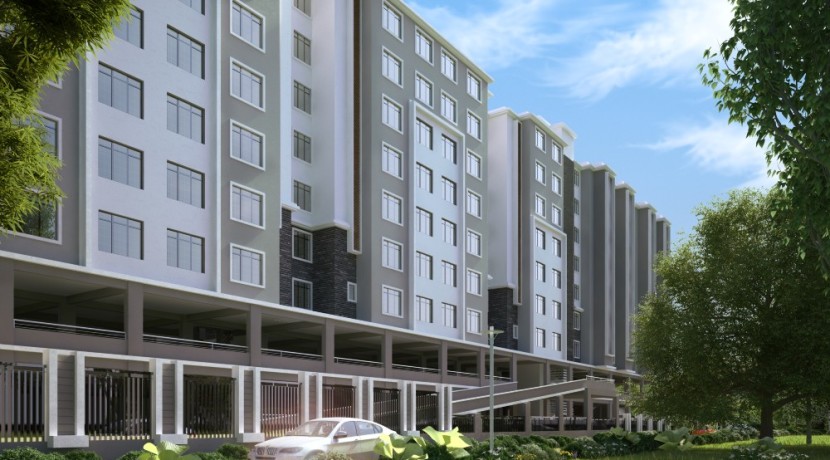 Kenyans are counting losses amounting to millions of shillings after their investment in Suraya Property Group projects collapsed.
According to one investment who had put her money in a Lynx Royal estate project along Ngong Road, the initial plan was to have it completed in 2014, but this has not materialised.
The  payment plan was to purchase the houses in instalments with the final payout being made after the investors had been handed their properties.
"We have tried reaching out and they can't answer… I go there and they do not do anything," Wairimu Thimba told Citizen Digital.
After a series of unanswered emails, she and other aggrieved investors visited the Director of Criminal Investigations (DCI) headquarters on Thursday to record their statements as well as pay a visit to the Suraya Property Group offices to at least have the matter sorted. But all that was in vain.
It is the latest case of individuals taking advantage of the housing crisis to cheat Kenyans into buying apartments off-plan at discounted prices, where one gets to investment or buys the property before it is completed.
"I feel they started these projects and then another without channeling our money where it was meant to build, it was just greed," lamented Wairimu.
It is a risk which despite offering flexible mode of payments, and an opportunity for an investor to own property at an affordable rate.
Sometimes the developer might halt the project, which, according to Beatrice Wachuka, a research analyst at the Cytonn Investments, should be a cause for alarm for any investor.
"You have to keep on visiting the sites to know. Most times when it stops, it is because there is disagreement between contractors, or lack of capital," said Wachuka.
In a February 2017 update, Suraya Properties had said that the Lynx Royal estate structure was complete and the contractor was expected to expedite on finishes works, both exterior and interior.
When it was launched in 2013, Suraya Property Group CEO Peter Muraya, who owns the company with his wife Susan, had promised to bring quality and affordable lifestyle living, at amazing low prices in a very attractive, well developed residential area.
"Suraya focuses on creating wholesome lifestyles and the project will therefore have a Health club, a Swimming pool, Landscaped gardens, Children's play area and an adequate parking area is provided," he said.
The cash pricing started from Ksh 2.2 million for a bedsitter to Ksh 5.95 million for a two bedroom en-suite.
At the time, Muraya had said project was already 30% sold-out and another 40% had been booked.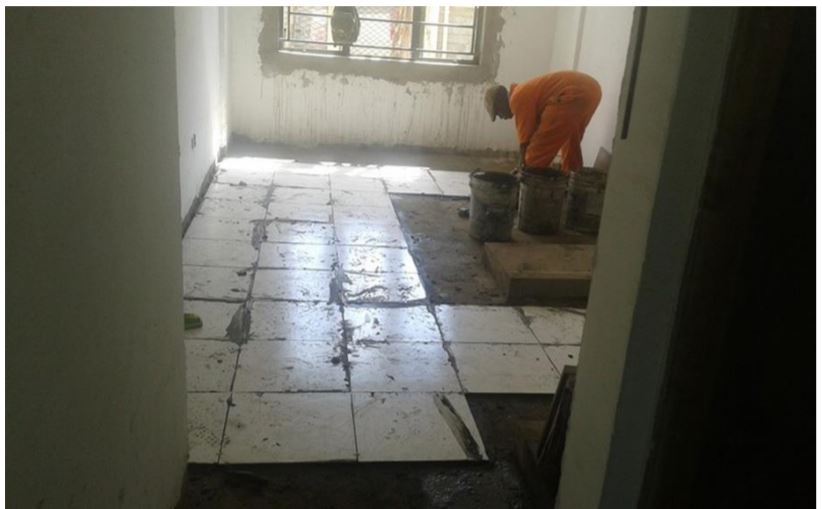 The company is also involved in various other projects including Spring Valley Mall, Classix at Fourways, Encasa  Phase II along Mombasa Road,  Lynx along Muchai Drive, Tiara in Lavington and Tiara along Chalbi Drive.
Others are Terrace in Lavington, The Falls in Riverside, The Lynx in Nairobi West, Spring Valley Mall and The Lynx along Ngong Road.
Fourways Junction Phase II, Loneview Apartments and Spring Valley Business Park, Rosslyn Gardens, Loneview Apartments, The Lynx along Mbagathi Road, Encasa Phase 1 and Spring Valley Business Park have been completed and are in the market.
Those completed and sold out are Rosslyn Heights, Loneview Maisonettes and Fourways Junction Phase 1 and Encasa along Mombasa Road.
Trouble that the developer was facing financial challenges emerged in March when a bank put up for auction the Ksh 384 million luxury Tiara estate in Lavington.  The estate consists of town houses selling at Ksh 48 million each.
Suraya was in 2017 also embroiled in a dispute with former Githunguri MP Njehu Gatabaki on whose land the Fourways Junction estate stands.
Gatabaki was awarded Ksh 351 million and 16 villas in the estate by an arbitrator but the company moved to the High Court to set aside the award on grounds that it was not party to the arbitral proceedings.
He had entered into a Joint Venture Agreement with Suraya, which allowed it to use 15 acres of land he had purchased from his brother Samuel Gatabaki in exchange for cash compensation and 16 Villas to be assigned to him.
In another dispute, a contractor, Eternal Foundation Construction, last year sought to to wind up Sucasa and Encasa West, which are associated with the Suraya, over more than Ksh 53 million debt.
Read: Profits meat dealers miss out on while concentrating on core business
However, the matter got murkier after Co-operative Bank sought to broke the move stating that all properties owned by the two firms   are registered in its favour as security for a Ksh 1.1 billion mortgage loan borrowed by Suraya.