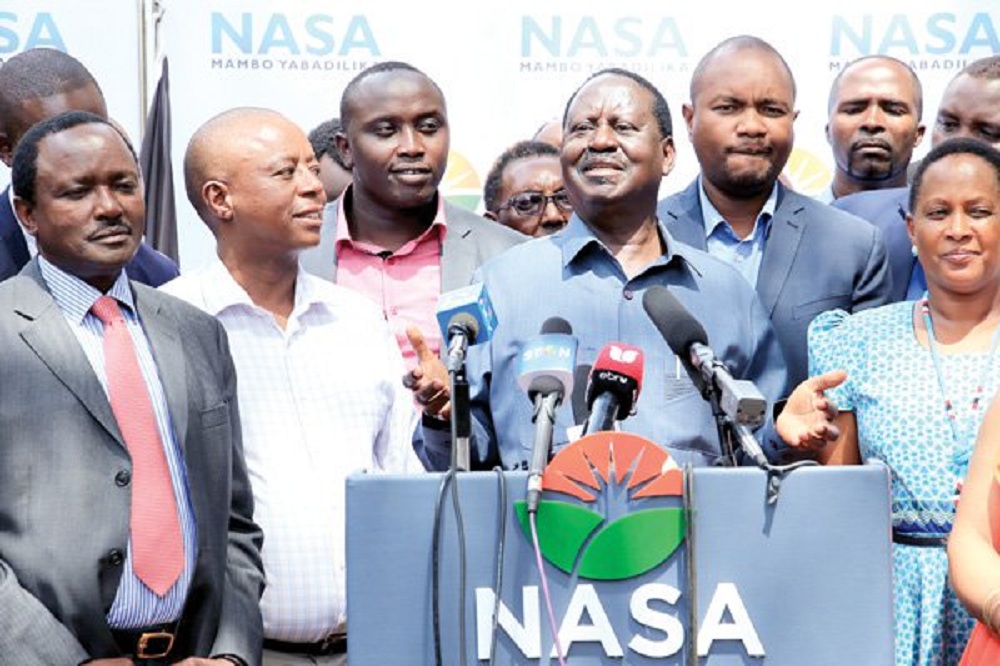 Investors at the Nairobi Securities Exchange (NSE) have lost Ksh 15.4 billion following National Super Alliance (NASA) leader Raila Odinga's declaration on Tuesday that he was pulling out of the October 26 fresh presidential election.
According to Business Daily, investors, mainly foreigners, continued selling shares on blue chip counters that carry heavier weighting on the main indices.
Posting the highest single session loss in two weeks, the NSE All Share Index (NASI) was down 0.7% to 159.8 points while the NSE 25 Share Index dropped 43.71 points to stand at 4143.75.
The banking sector stocks were down 1.1 per cent with KCB , Barclays  and Equity posting the highest declines of 3.2%, 3.5% and 2.1% respectively.
"The equity market has been a rabbit caught in the 'political' headlights but today's orderly slide is noteworthy. Certainly we are dealing with a fluid and volatile political situation and the market wants a clean political closure," Business Daily quotes independent analyst and Rich Management CEO Aly-Khan Satchu as saying.
Share prices fell in 27 out of the 64 listed securities at the exchange
According to Reuters, Kenya's all share index slipped 1.24% on Wednesday while the blue chip index fell 1.14% following Raila's announcement late Tuesday.
Raila, who successfully challenged the August 8 re-election of President Uhuru Kenyatta last month, said the repeat poll should be cancelled and a fresh election started after the election board has carried out reforms.
"There was cautious optimism but now political risk has risen considerably overnight driven by the opposition candidate's withdrawal," said Ken Minjire, the head of securities at Genghis Capital in Nairobi. The all-share index has lost about 10% since the end of last month.
Late on Wednesday, the Independent Electoral and Boundaries Commission announced Raila alongside President Uhuru and six other candidates will be in the ballot on October 26, saying he is yet to submit the requisite Form 24A.
The move followed High Court Judge John Mativo's order that the electoral agency includes Thirdway Alliance's Ekuru Aukot in the fresh election ordered by the Supreme Court.
Observers are keenly watching how the new development would impact on the bourse.