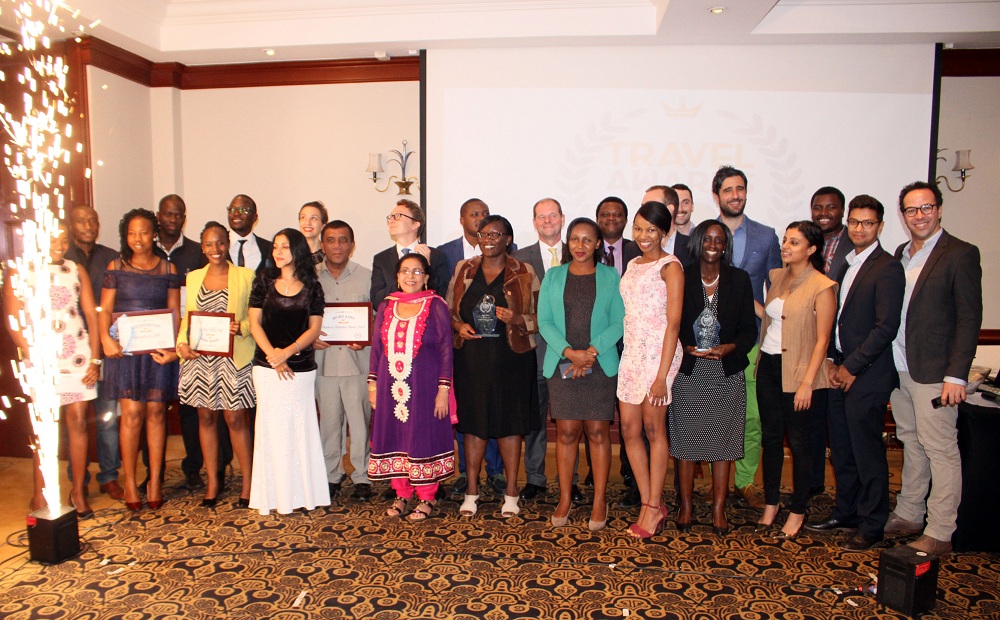 Indigenous PrideInn group of hotels has once again topped TripAdvisor's "Travellers Choice Award 2018" as the Top 10 Best Bargain Hotels in Kenya. PrideInn Mombasa, PrideInn Nyali and PrideInn Diani have been recognised as the best among others in this category.
The endorsement by the authoritative world's travellers' guide come barely two months after the chain of hotels was voted the best tourism and hospitality service provider at the annual Mombasa Business Awards in December last year.
In June 2017, Trip advisor also awarded 6 out of 8 of the PrideInn Hotels with the Certificate of Excellence Award for the great reviews on their exemplary service in those hotels.
"This endorsement reminds us that we have to keep on improving our services and products considering the steep competition within the hospitality industry in Kenya," PrideInn Group managing director, Hasnain Noorani said.
"I am thankful to all staff and management for delivering quality services to both local and international guests, which made us win the honourable award," said Mr Noorani.
Destinations are selected by measuring year-over-year increase in positive traveller review ratings for accommodations, value for money, restaurants and attractions as well as increased booking interest. The Awards also highlight current travel trends.
This came as PrideInn Paradise Beach Hotel  was also voted  Best Hotel in Kenya 2017 athe second edition of the Kenya Travel Awards.
Receiving the award, Farzana Noorani, the hotel's Sales and Marketing Director thanked all clients for their confidence in the property saying: "We thank you for voting for us and we thank Jumia Travel for the recognition as the Best Hotel in Kenya. PrideInn Hotels will always endeavor to surpass our guest expectations at the best value. We value your patronage and appreciate your support and confidence in us".
The awards are aimed at celebrating hoteliers, airlines, and travel websites for their contribution to the success of the travel, hospitality, and tourism industries in 2017, as well as to encourage provision of improved quality services to Kenyans.
Emphasising on the objective of the Kenya Travel Awards, Jumia Travel's Country Manager Cyrus Onyiego noted that "diversification and quality of services, adherence to sustainable guidelines, as well as guest personalisation and engagement; are some of the major determinants of the awards' excellence, as our basic requirements of the hotels and airlines in ensuring the guests' comfort".
The other 2017 winners were as follows:
Travelers' Choice Award 2017 – Panari Resort Nyahururu
Best Leisure Hotel in Kenya 2017 – Voyager Beach Resort
Best Business Hotel in Kenya 2017 – Fairmont the Norfolk
Best Destination Website in Kenya 2017 – Adventure 254
Best Airline Company in Kenya 2017 – Kenya Airways
Diran Oloyede, the Business Development Manager at Kenya Airways, whose appreciation went out to all their supporters.
"Kenya Airways is happy to receive this award. This would not have been possible without the passion and dedication of the Kenya Airways staff and the strong support we receive from our guests." He added that "as an airline we are committed to providing excellent service to our guests and we deeply appreciate it when our efforts bear fruit. We are committed to giving our guests the best experiences and we will always be the pride of Africa."
Conservationist Dr Winnie Kiiru who is the Founder of Conservation Kenya and the event's guest speaker representing the Kenya Association of Women in Tourism, remained enthusiastic of a technology driven hospitality industry and a 'traveling Kenya'.
"As the premier, easy to use, online platform in Africa, Jumia Travel is a forerunner in its field and these
awards will go a long way towards promoting technology among the hospitality industry," she said.
Winners of the various categories were also awarded with several giveaways including free hotel stays by Jumia Travel's hotel partners Bahari Dhow Beach Villas, Lerruat Log resort, Gelian Hotel, Nyali Sun Africa, Sentrim Elementaita, Lake Naivasha Panorama, and Fairmont the Norfolk. Airline partners Air Kenya, Skyward Express, and Kenya Airways also gave out free air tickets to various winners.
The inaugural awards held in 2016 ascertained Jumia Travel's commitment to keep bettering the travel experience in Africa, positioning the awards ceremony as a key event in the travel and tourism sector in each country.