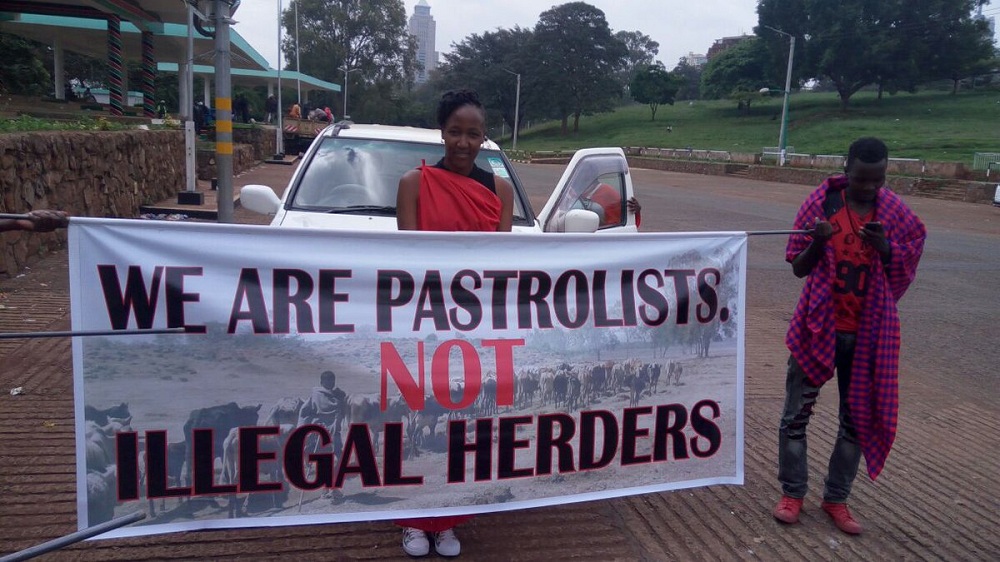 Police teargassed a crowd at Uhuru Park protesting the k*****g of cows in Laikipia earlier this month.
The crowd was made up of Reto Women Association holding a peaceful demonstration over the police k*****g of over 300 livestock belonging to pastoralist communities who had invaded private ranches in Laikipia.
The protests followed the Maa community's earlier call for interested parties to join in the peaceful protest on Wednesday, November 22 asking them to wear a Maasai shuka and carry along a calabash representing their culture.
They had planned to walk through the streets of Nairobi Central Business District (CBD) and end at Harambee house.
Police had claimed that only 75 cows had been s**t in a f**e exchange between the police and the a***d herders. They said the pastoralists had laid an ambush forcing the officers to return f**e.
Land has been at the centre of the conflict. The pastoralists want the land that the British settlers owned returned to them while the government maintains that the pastoralist should not i****e the private land.