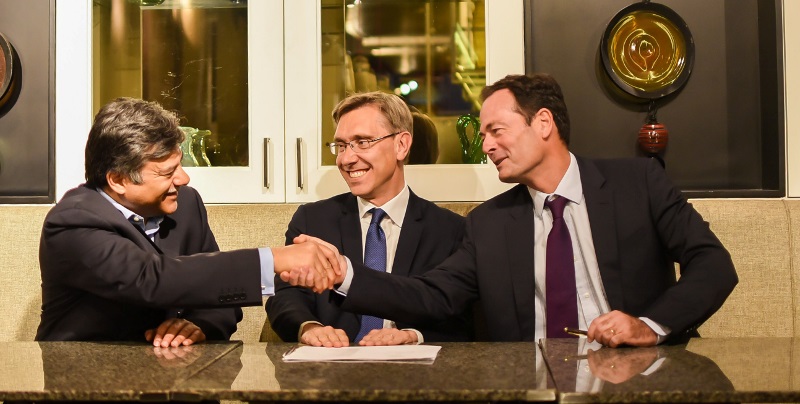 AccorHotel's has signed a management agreement to operate the Tune Hotel in Westlands, Nairobi.
The agreement, viewed as an important step for AccorHotel's towards expanding its footprint on the continent and in particular East Africa, will see AccorHotels re-launch the existing property under the ibis Styles brand later this year.
Speaking at the signing ceremony at the hotel,  AccorHotels CEO for Africa and Middle East Steven Daines said this was a sign that the AccorHotels was expanding its commitment to leverage Africa's enormous growth potential.
"Kenya is a strategic market for AccorHotels's development in East Africa," he said. "It is a key window for the region where we see a strong potential for AccorHotels's brands on all market segments with a positive and promising economic outlook."
Daines said AccorHotels was already present in Kenya with two lodges – Fairmont Mara Safari Club and Fairmont Mount Kenya Safari Club – and the Fairmont Norfolk in Nairobi. "Ibis Styles Nairobi Westlands is AccorHotel's second hotel in Nairobi and we are planning to open a third one in the city, under the Pullman brand, shortly," he added.
Related: Tune Hotel opens in Nairobi 
The ceremony was also attended by AccorHotels' Middle East & Africa Chief Operating Officer, Olivier Granet.
Naushad Jivraj, Chief Executive Officer of Queensway Group said the group was delighted to partner with AccorHotels who have a proven track record in Africa with strong brands and an excellent reservation system.
"Since the hotel opened its doors to its first guests in July 2016, it has become a firm favourite, with the Nairobi business and leisure community offering great value accommodation on a wide range of menus in a variety of restaurants and one of the best roof top bars in the city," said Jivraj.
AccorHotels, which has been operating in Africa for nearly 50 years, is a world-leading travel and lifestyle group and digital innovator with more than 4,000 hotels, resorts and residences.
NEXT: New insurance cover targets low-end customers 
[crp]