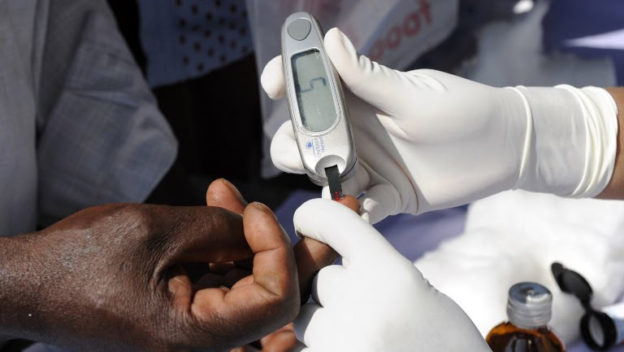 Diabetes, Chronic Obstructive Pulmonary D*****e (COPD), chronic kidney d*****e, obesity and lung c****r will be the major causes of d***h in East Africa by 2040, a recent study by a global health metrics firm has revealed.
The study forecasts that threats by these d******s will lower life expectancy for East Africans if the countries' health ministries do not address key health drivers.
Kenya is however projected to climb 21 spots in the Global Life Expectancy Rankings by 2040, according to the report by the Institute for Health Metrics and Evaluation (IHME).
"Kenya, with an average life expectancy of 66.9 years in 2016, ranked at position 146 among 195 nations. However, if recent health trends continue, it could rise and rank at position 134 in 2040 with an average life expectancy of 73.9 years, an increase of 7.0 years," reads the report.
Speaking during the release of the report in Seattle, Washington on October 17, Dr. Kyle Foreman, The Director of Data Science at IHME said that the future of the world's health is not pre-determined.
As such, Dr. Foreman believes there are a number of reasonable states that the health of the East African nations might find themselves in in 2040 depending on government reaction to the growing threat of NCDs.
"Whether we see significant progress or stagnation depends on how well or poorly health systems address key health drivers." he said.
READ: THE RADIOLOGIST GENERATING YOUR X-RAY MIGHT NOT HAVE SPECIALISED TRAINING
In addition to calling attention to the growing importance of non-communicable d******s, the analysis exposes a substantial risk of HIV/AIDS mortality rebounding, which could undo recent life expectancy gains in several nations in Sub-Saharan Africa.
Furthermore, while NCDs are projected to rise in many low-income countries, communicable, maternal, neonatal, and nutritional d******s are likely to remain among the leading causes of early d***h, thereby creating a "double burden" of mortality.
SEE ALSO: 15, 000 KENYANS D*E EVERY YEAR FROM USING TRADITIONAL FUELS