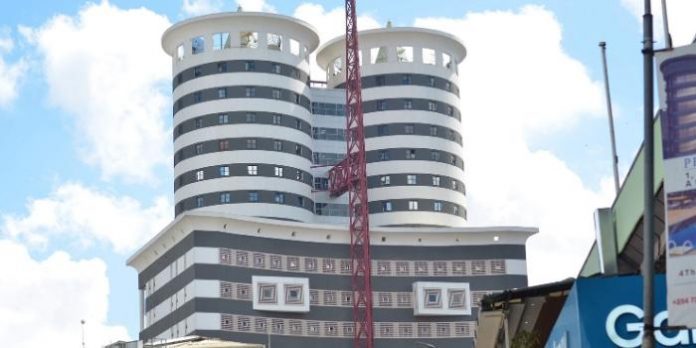 Nation Media Group (NMG) on Thursday, May 6 confirmed the appointment of Oliver August as Chief Technology and Innovation Officer.
As the CTO, August will be in the driver's seat in NMG's digital transformation plan, which has so far seen them rebrand their flagship platform and introduce a paywall. Earlier in April, the firm confirmed having hit 50,000 subscribers.
The firm, however, has a long way to go in its agenda to be a leader in the digital media space. NMG stock prices have steadily been falling at the Nairobi Securities Exchange (NSE) from highs of Ksh307 in 2013 to currently trending at around Ksh16.
At the same time, the company took a major hit to its revenues in 2020, due to a steep decline in advertising revenue and newspaper circulation. In its full year results for the period ended December 31, 2020, NMG reported a huge 94.4 per cent decline in net profit – from Ksh856 million in 2019 to Ksh48 million in 2020.
August, a former journalist with publications including The Times of London and the Economist magazine, is currently the CEO of Mawingu Networks – a firm working to grow availability of data infrastructure in developing countries through provision of low cost broadband at scale.
He previously served as Bureau Chief for The Times in New York, Beijing and Baghdad. He also served as Africa Editor for The Economist. August has also previously taken up product development and leadership roles at streaming service ViaPlay and meal kit provider HelloFresh.
He is a BA (Philosophy, Politics and Economics) and MBA holder from the University of Oxford and also holds an MA in International Relations from City University of London.
At NMG, he will be expected to lead the development of its digital products with a goal to grow the bottomline.
"Working with the executive team, he will be responsible for leading the Group's digital transformation agenda, building on the early successes achieved so far, overseeing the Group's investments in innovation and technology and supporting the group's digital media monetization initiatives.
"Oliver brings to NMG over 20 years of experience working with leading media, digital and technology organizations," noted NMG CEO Stephen Gitagama in a statement.
Gitagama further revealed that August would report in the second half of the year.