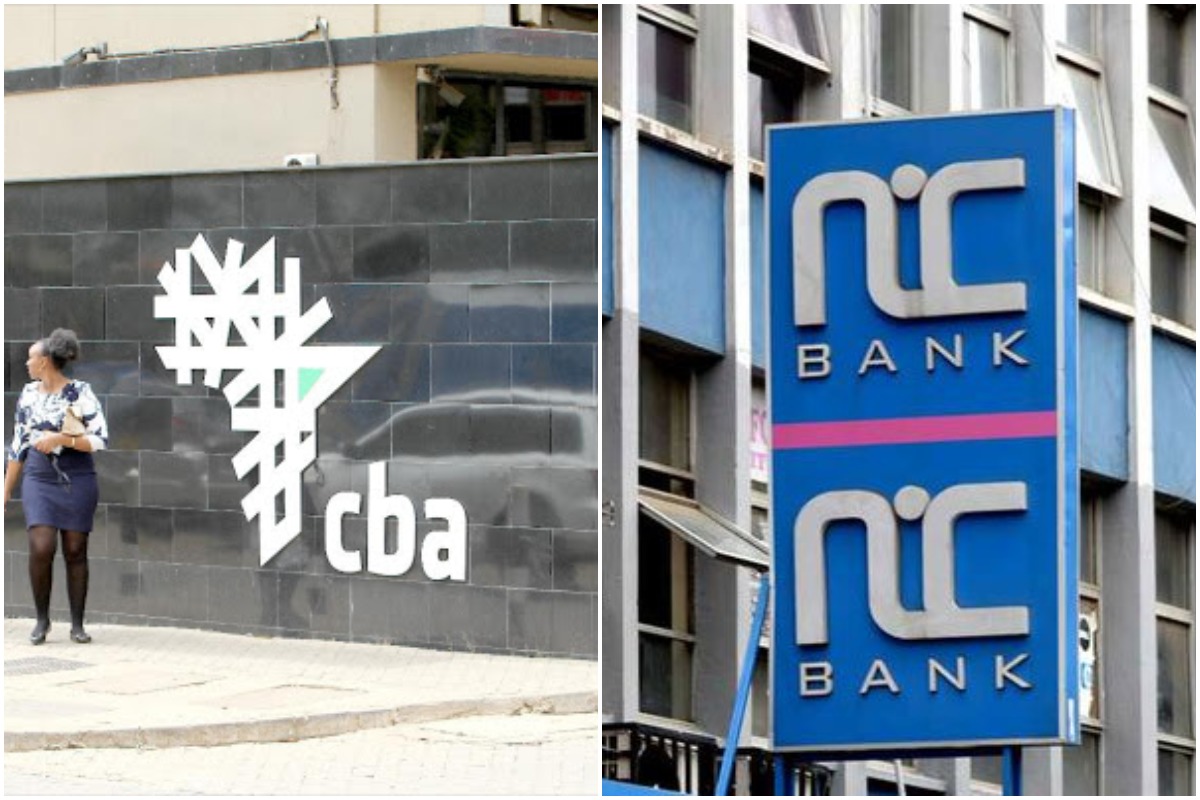 Commercial Bank of Africa (CBA) and NIC Bank will begin operating as one entity on October 1, Central Bank of Kenya has announced. The merger follows approval by National Treasury Acting Cabinet Secretary Ukur Yattani on September 20 in line with Section 9 of the Banking Act.
The CBK had also approved the merger on August 27 and it will take effect on September 30. It said the new entity will be known as NCBA Bank Kenya PLC.
"Following the merger, effective October 1, 2019, all subsidiaries will operate under a Non-Operating Holding Company, NCBA Group PLC. The banking business in Kenya of the merged institutions will operate as NCBA Bank Kenya PLC. All account holders, depositors, employees, creditors and other stakeholders of the existing institutions should deal with NCBA Bank Kenya PLC and NCBA Group PLC," CBK said.
It said the merger will strengthen both institutions leveraging on their combined market share of 9.9% and customer base of over 40 million in four East African countries.
Data from CBK shows that CBA had about 21.5 million deposit accounts in the period ending September 2018, compared to NIC's 116,000 accounts during the same period.
CBA has a market share of 5.6% and also has banking and non-banking subsidiaries in Kenya, Uganda, Tanzania and Rwanda while NIC has 4.3% market share and a presence in Kenya, Uganda and Tanzania.
CBA, owned by the Kenyatta family, is a Tier 1 bank with an asset base of Ksh 242.6 bn while Duncan Ndegwa's NIC is a Tier 2 Bank with an asset base of Ksh 201.0 billion as of Q3'2018.
In an analysis last December, Cytonn said the merger is likely to lower the new entity's cost of funds due to availability of cheaper funding and greatly benefit NIC whose cost of funds stood at 5.6% in Q3'2018 higher than the industry average of 3.1%.
It noted that NIC had a poorer asset quality with the ratio of non-performing loans coming in at 13.3% in Q3'2018 compared to CBA's 9.9% over the same period. NIC also had a lower NPL coverage ratio of 51.4% compared to CBA's 67.7% indicating that the bank was less positioned to write off bad loans. The merger, therefore, will likely improve the new entity's asset quality by employment of better credit profiling capabilities possessed by CBA.