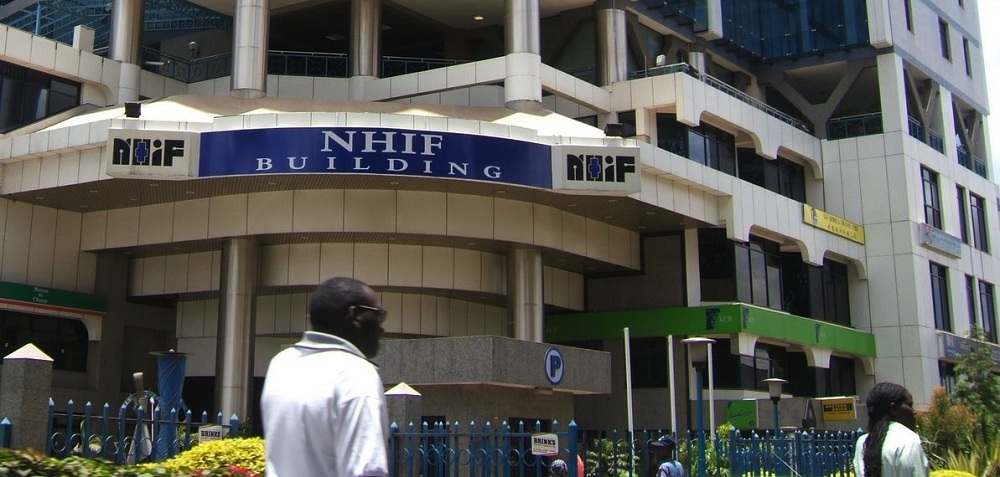 Nicodemus Odongo has been appointed the Acting Chief Executive Officer of the National Hospital Insurance Fund (NHIF) following the prosecution of Geoffrey Mwangi over alleged obstruction of investigations into corruption at the parastatal.
Bernard Njenga has also been named as the temporary replacement of Wilbert Kurgat as Director, Finance and Investments.
This is after the Board of Management unanimously resolved to send the two on compulsory leave pending the consideration of their case under the Public Service Commission Act.
Odongo is currently the Director, Strategy, Planning and Marketing while Njenga currently holds the position of Manager, Management Accounting.
"We assure all our stakeholders, our members and partners that NHIF will continue to discharge its mandate and responsibilities without disruption," the NHIF Board said in a statement.
Chief magistrate Geoffrey Andayi will on Wednesday rule whether Mwangi and Kurgat should be released on a Ksh 50 million bond after the prosecution opposed the defence's application.
Andanyi on Tuesday ordered that the two be remanded at Nairobi's Industrial Area Prison pending his ruling on the matter. They were arrested last Friday.
The two have been charged with conspiracy to defeat justice and disobedience of a lawful order by denying police investigating fraudulent deals at the NHIF access to payment vouchers.
The magistrate agreed to release the two on bail after they denied the charges, but asked the lawyers for the two executives and the prosecution to agree on bond terms.
The two camps failed to agree on the bond terms, prompting Mr Mwangi and Mr Kurgat, who were arrested Friday, to spend another night in custody.
Prosecutors Alex Muteti and Victor Owiti had initially suggested that if the magistrate was inclined to release the NHIF bosses on bond, he should set it at Ksh 5 million or alternatively grant a cash bail of Ksh 3 million.
Muteti later said that the Director of Public Prosecutions Noordin Haji had instructed him to request for a Sh50 million bond for each of the accused persons.
But Jotham Arwa, one of the eight lawyers for the two NHIF bosses, insisted that the bail should be at most Ksh 500,000, arguing his clients faced charges classified as minor offences by law.
Andayi had earlier dismissed an application by Mr Mwangi and Mr Kurgat to suspend their planned prosecution on claims the charges were defective and not known in law.
He further added that the two NHIF bosses had been served with court orders requiring them to supply books and payment vouchers in respect of dealings between the agency and online payment portal Jambopay.
The two NHIF executives argued that prosecutors had failed to prove that they willfully disobeyed court orders.
But Andayi ruled that evidence that a court order was violated is enough to sustain prosecution, whether the violation was wilful or not.
The Directorate of Criminal Investigations (DCI) disclosed in court papers that it obtained a text message from Mr Mwangi directing Mr Kurgat not to share documents demanded by the investigators.