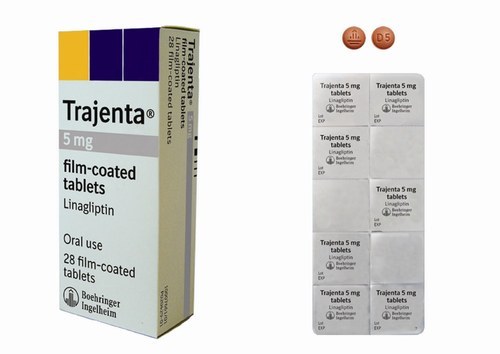 Boehringer Ingelheim, one of the world's leading pharmaceutical companies, has introduced trajenta, a new oral drug for the management of type 2 diabetes. This is a major breakthrough in the management of type 2 diabetes since the new approved drug comes with new features.
Boehringer made the announcement during a recent scientific symposium with medical experts from Nairobi, Mombasa, Kisumu and other parts of the country held in Nairobi where they discussed the rising prevalence of type 2 diabetes in Kenya and key implications associated with the condition including chronic kidney diseases. The event also shed light on the complications of the disease, and its unmet medical needs.
Experts observed that non-communicable diseases (NCDs), and their related risk factors such as high blood pressure, high cholesterol, and excessive bodyweight, are a major burden to Kenya's healthcare infrastructure. In addition, diabetes has been identified as a major contributor in several other important diseases, both non-communicable diseases (NCDs) such as cardiovascular and renal diseases.
The drug is now available in Kenya only as prescription medicine upon recommendation by registered medical professionals. Patient can now expect better outcomes from the new oral treatment as it is simple, effective and safe.
The new medical solution works to improve glycemic control in adults with type 2 diabetes, along with diet and exercise. In addition, the new drug shows proven efficacy, low propensity for hypoglycemia, and weight neutrality as it improves glycemic control for patients who are not well controlled with metformin. On top of this, the new drug stands out as the only agent predominantly excreted through biliary pathways, making it suitable for patients with any degree of renal or liver impairment without dose adjustment.  The comprehensive type 2 diabetes management protocols supports individualized treatment plans for patients and helps them in achieving better .
An estimated 15.5 million adults were living with diabetes in Africa in 2017, representing a regional prevalence of 3.3%.To that extent, there were 458.900 reported cases of diabetes in Kenya in 2017.
With the rise of non-communicable diseases across the continent, diabetes remains a major struggle for many countries. Awareness drives are regarded as being poor, where the concentration of the disease varies considerably amongst different population groups.
"The burden of chronic kidney disease in Africa is high.  Studies indicate that around 10% to 40% of patients with type 2 diabetes eventually will suffer from kidney failure.  High blood glucose can damage the blood vessels in patients' kidneys. When blood vessels are damaged, they don't work as well. Approximately half of patients living with type 2 diabetes are at risk of declining renal function, and treatment options for these patients can be limited. Many people with diabetes also develop high blood pressure, which can also damage individuals' kidneys. The new drug approved in Kenya has the unique feature of non-renal excretion and requires neither dosage monitoring nor adjustment when treating both hepatic and renal impaired type 2 diabetes patients," Prof Frederick Otieno, Department of Clinical Medicine and Therapeutics School of Medicine, College of Health Science at the University of Nairobi noted.
Dr Eva Njenga, Head of Advocacy, Kenya Diabetes Study Group and Founding Member of the Non Communicable Diseases Alliance Kenya and Founding Director of Kenya Diabetes Management and Information center, said: "Chronic diseases are major causes of death and disability globally and throughout our continent. Diabetes is a leading risk factor for impaired kidney function, an indicator of chronic kidney disease. Individuals with type 2 diabetes have 50% significantly increased risk of impaired kidney function.  Across Kenya, community awareness around diabetes is low, where diagnosis usually happens at a late stage. The key risk factors for diabetes, which are obesity, physical inactivity, and unhealthy diets, require interventions to change unhealthy lifestyles."
READ: KEMU PUTS NAIROBI CAMPUS UP FOR SALE
Ayman Eissa, Head of Human Pharma– Sub Saharan Africa at Boehringer Ingelheim said: "Lack of awareness and an increasing prevalence of type 2 diabetes are critical obstacles to overcoming the rise of diabetes in Kenya. At Boehringer, we believe that Kenya and the wider African continent has an opportunity to reduce the burden of the disease by working towards developing comprehensive protocols towards managing type 2 diabetes. That is why our work in Kenya and across Africa focuses on facilitating quality care while also adding more value to overall health systems."