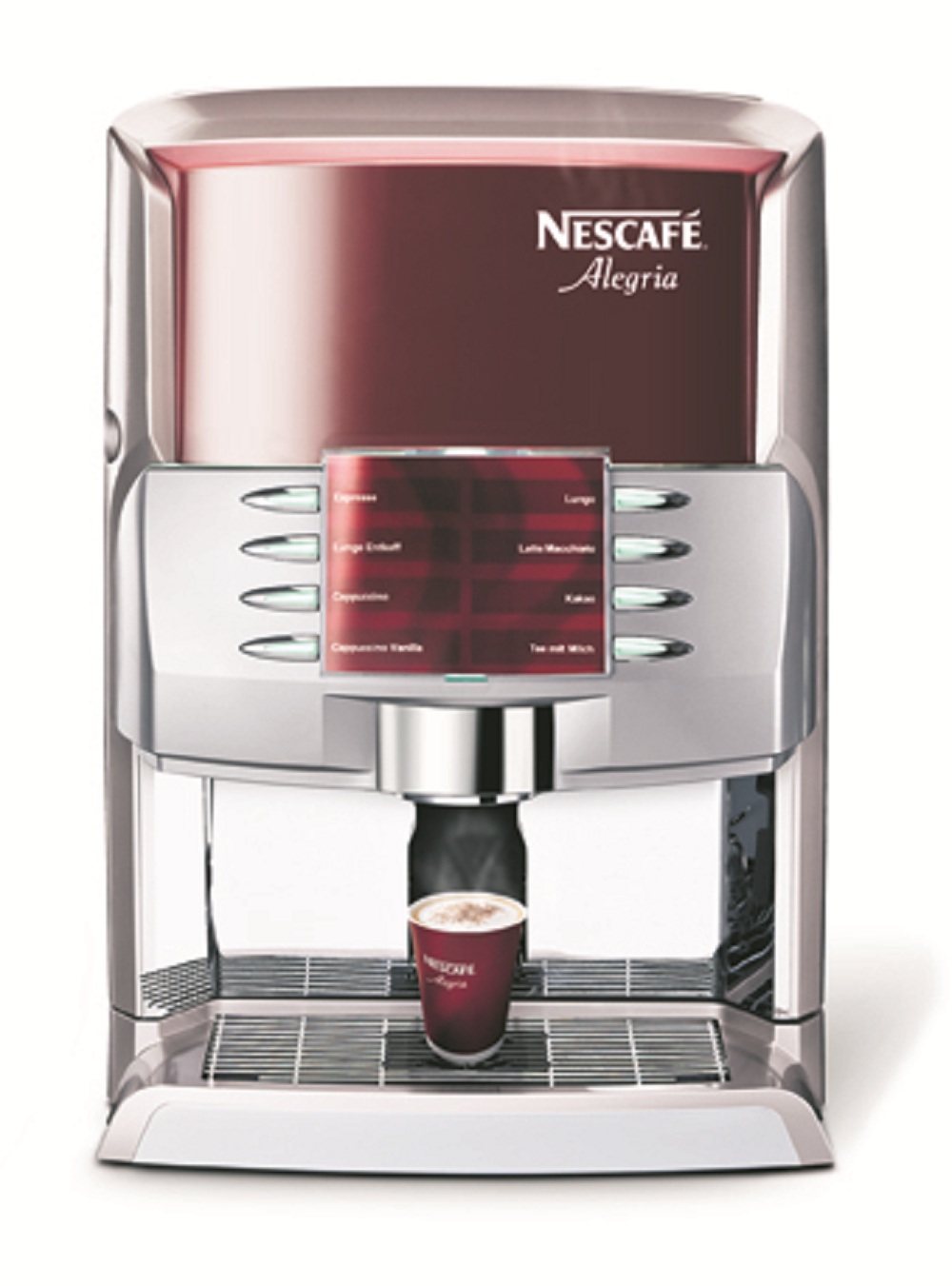 Nestlé Professional, the out-of-home arm of Nestlé, has entered into a partnership with Innscor Kenya Limited to provide a beverage solution to its consumers through Nescafé Alegria vending technology. The machines will provide a selection of eight (8) hot beverages in 300ml servings for thousands of consumers who visit various Innscor outlets on a daily basis.
The partnership means Cappuccino, Mochaccino, Hot Chocolate, Cardamom Tea, White Coffee, Black Coffee, and Espresso lovers can now obtain their favourite hot beverages at Innscor Kenya outlets near them. Innscor operates: Bakers Inn, Pizza Inn, Galitos, Chicken Inn, Creamy Inn and Vida E Café food outlets in Kenya.
Innscor now becomes the second commercial partner after Total Kenya Limited who have over 60 Nescafé Alegria vending machines placed in Total Bonjour and shops across the country.
"These partnerships make it convenient for our consumers to access Nestlé products, while enhancing their out of home experience. The unique design of the Nescafé Alegria machine brings efficiency -as it does not need many staff members to operate. It saves time as you can obtain your hot beverage at a touch of a button and also assures the customer of a consistent taste every time. It is our hope that consumers will enjoy the convenience they desire in accessing hot beverages at a reasonable cost," said Mr Robert Muathe, Nestlé Professional General Operations Manager.
"Nestlé Professional provides total hot beverages solutions that include Vending Machines, Ingredients and Café Care. Café Care entails full maintenance services, spare parts, trainings and quality checks among other services. This thus allows the business partners to only focus on their core business," he added.
Innscor Kenya Limited Managing Director, Katja Berlee said the partnership was realized in line with the company's mission to consistently deliver affordable freshly prepared quality products .
"This partnership is value adding to all our Innscor outlets. This is because of the convenience and high efficiency of the beverage solution which also allows us to offer variety to our consumers. It helps us focus our energy in delivering unparalleled consumer service, as Nestlé Professional handles the beverage solution component," said Ms. Berlee.
Coffee consumption has rapidly grown in Kenya with the number of coffee shops in Nairobi alone growing by over 10-folds in the past 5 years. This partnership is in line with Nestlé Professional's vision to inspire partners' growth by providing branded, creative and profitable solutions that make more possible.